Back to Blog
What is the Best Business Card Reader App for the iPhone?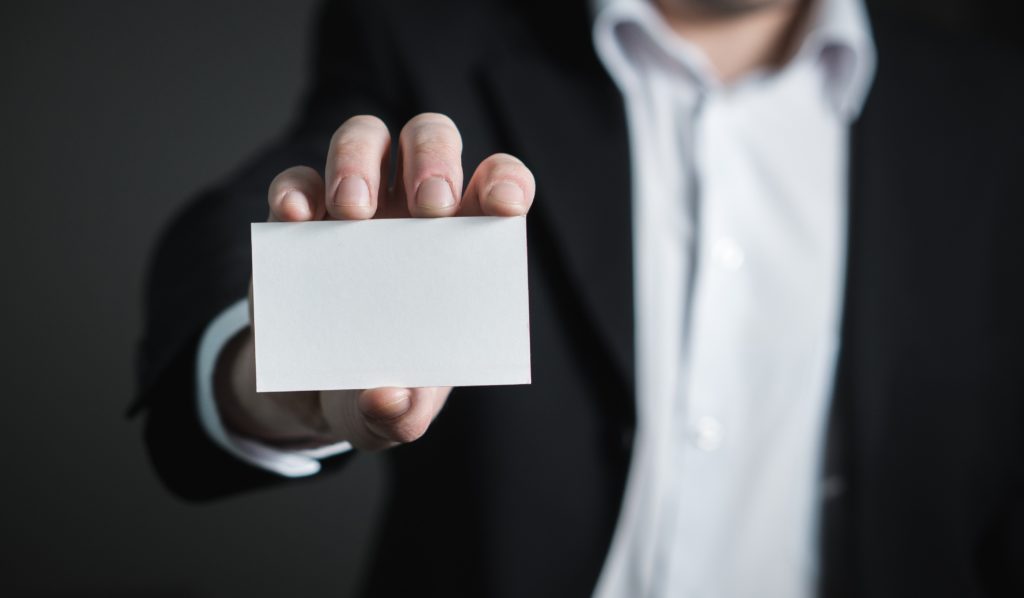 Q: What is the best business card reader app available on the iPhone?
A: Well, that's a bit of a loaded question because there are a few factors that go into it. It really comes down to what your goal is in making this determination. Here are a few things to look for when making that decision:
Business Card Reader Transcription Technology
The first thing to know is that there are basically two technologies used in business card transcription: (1) OCR (optical character recognition) and (2) Human Transcription. Each has its advantages and disadvantages.
When a business card is transcribed using OCR technology, the result is usually available to the user right away. The down side to OCR, however, is that accuracy of transcription is typically poor. In most cases, the user has to manually "fix" the transcription prior to saving the result.
On the flip side, Human Transcription is typically much more accurate than OCR transcription. However, the downside is that results usually take much longer to get back from human-based systems.
So, what is important to you?
Do you have the time and patience to scan cards, fix the transcription, and then save them with the benefit of having the data immediately? Or, would you rather snap a photo of the card and go on to other things — with the caveat that the data may not be available to you for thirty minutes or maybe longer?
Popular Business Card Readers on iTunes
| Application | Technology |
| --- | --- |
| Contacts+ Business Card Scanner | Human Transcription |
| CardMunch | Human Transcription |
| ScanBizCards | OCR |
| ABBYY Business Card Reader | OCR |
| CamCard | OCR |
| WorldCard | OCR |
Accuracy of Transcription
As mentioned, there is a big difference in accuracy of business card readers based on the technology used in transcribing the card. The concepts of precision and recall were used to compare the various apps. Images of 50 US based business cards were run through each iPhone app. The results are mapped below. You'll note that we have removed CardMunch from the results, as LinkedIn has shut down CardMunch.
*Contacts+ Business Card Scanner is represented as "FullContact Card Reader," as this was published when we were previously owned by FullContact. 
To give you a sense of what these numbers mean, assume that you have a business card that has 10 data elements on it (very typical). Now assume that you are using an app that has a recall of 80% and a precision of 70%. Four of the ten fields on the card will either be transcribed wrong or will not be transcribed at all.
Stated again, on average, 40% of the business card will be improperly transcribed through omission and bad data.
Additionally, it should be pointed out the drastic difference in precision for some of the most important fields on the business card, the contacts name, company, title, email address, mobile phone, and address. The chart below shows a side-by-side comparison of the results of each of these fields for each app tested.
*Contacts+ Business Card Scanner is represented as "FullContact Card Reader," as this was published when we were previously owned by FullContact. 
Integrations
The final consideration is where does the data go after transcription. Again, this is all about what your needs are. Some people are quite fine just having the business card placed in their phone's contacts. Others might prefer to have the contact also stored in the cloud for accessibility from other devices. And still others might prefer to have the business card entered as a Lead in their Salesforce (or CRM system of choice).
All of the scanners reviewed allowed the user to place a transcribed business card into their phone's contacts. Three of the card readers allow you to place a transcribed business card into Salesforce as a Lead. Those were Contacts+ Business Card Scanner, ABBY Business Card Reader, and ScanBizCards (which supported other CRM integrations as well). Most of the apps had at least one option other than saving the contact on the phone, ranging from cloud-based portals and applications to LinkedIn integration.
Just Wondering Who's the Best?
In case you are wondering who's the best, well, I think we've established that it depends upon what you expect from a card scanner app. But keep the three key factors we've covered in mind when considering the right choice for you.
Transcription Technology and the Resulting Tradeoffs
Accuracy of Transcription Results
Integrations Available to You
Armed with this information, you can find an app that makes handling of business cards a seamless experience for you.
Good Luck!