How Venture Capitalists Can Use Contacts+ for Better

Contact Management
Contacts+ is a smart address book for real
estate brokers, investors and real estate agents.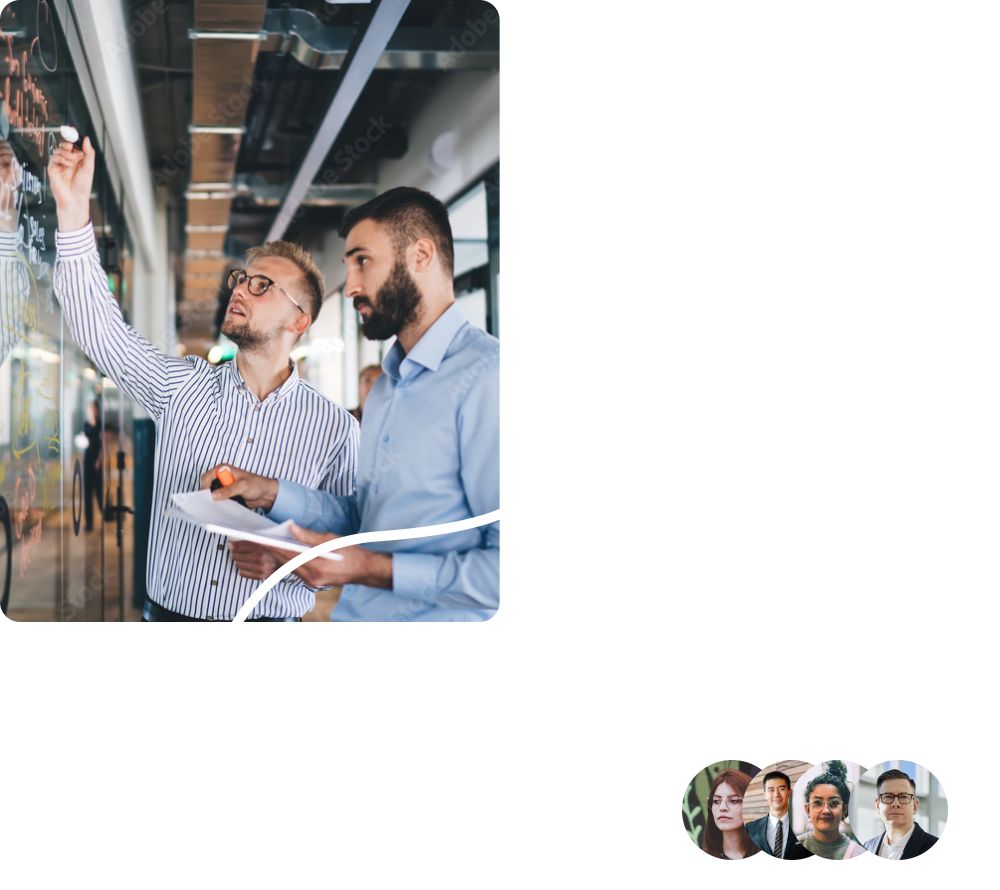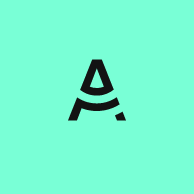 Samir Kaji, CEO of Allocate and a venture capitalist, compiled a list of over 631 venture capital firms that went viral on Twitter in 2018. If there's anything that we can deduce from the list, it is that there are lots of VCs that emerging startups can turn to, making it especially important to stand out from others.
One way to make your venture capital firm stand out is to use marketing to build authority and leadership. However, instead of straightforward, one-size-fits-all marketing, you need to employ personalized marketing for the best results and to hit your target audience of startups. A great contact management system(CMS) is a must to set your personalized marketing in motion.
Contacts+, a smart cloud-based CMS, lets you leverage the value of your network to build and manage the relationships that are important to your success.
In this piece, we'll look at some features of Contacts+ that can help you to improve your contact management game as a venture capitalist to better capitalize on more investment opportunities and stand out from other venture capital firms.

Contacts+ Contact Management Features That will Supercharge Your Success as a VC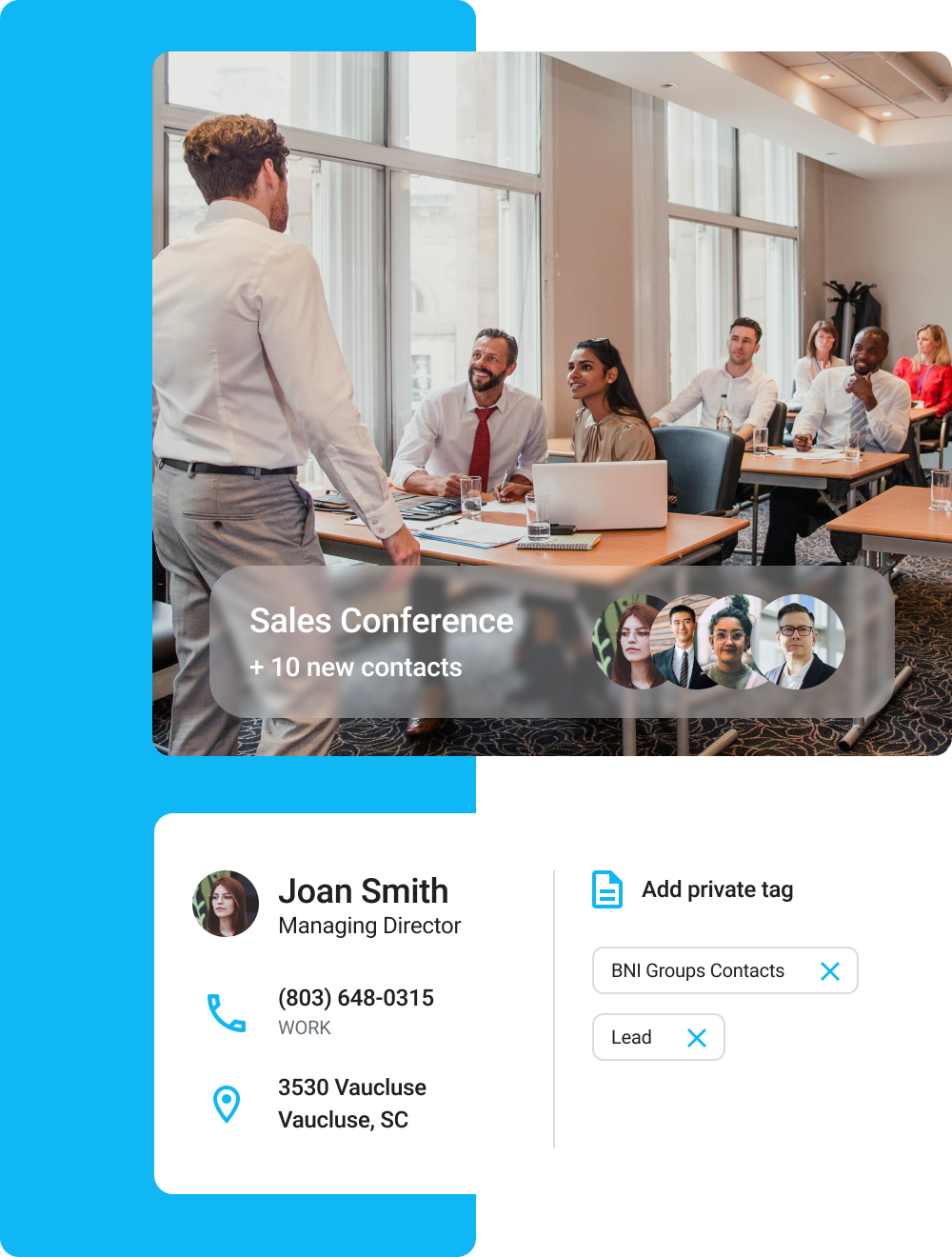 Once you have identified an individual or business that you want to work with, it will take time and resources to get the ball rolling. But it all starts with capturing relevant contact details.

Sometimes you will find contact information on social platforms, but manually capturing and performing data entry can be time-consuming. Instead, Contacts+ Connector gets it done in a few clicks.

All you have to do is visit the profile of the contact you would like to add to your contact list, click on the Contacts+ toolbar icon, and the contact will be added to your list automatically.
With this simple tool, you can save time that can be expended on researching other potential startups, following up with leads, and scouring for new opportunities while growing your database of prospects to reach out to. All you need to take advantage of our simple Connector tool is to use the Google Chrome browser and have a Contacts+ account.
Getting additional contact information can be challenging. The people you are trying to get in contact with are also being contacted by other VCs and VC firms, which may make it hard to get in touch.

How do you find valuable contact details without getting stuck in this phase and wasting valuable time that would have otherwise been spent on nurturing a different professional connection? Contacts+ Complete The Contact is all you need.

Our Complete The Contact feature completes the details of a contact using just one piece of information that you provide. We get this done by searching across the web for data that is publicly available on the added connection.

Added information includes photos, location, job titles, social media profiles, and more, presenting you with a complete profile.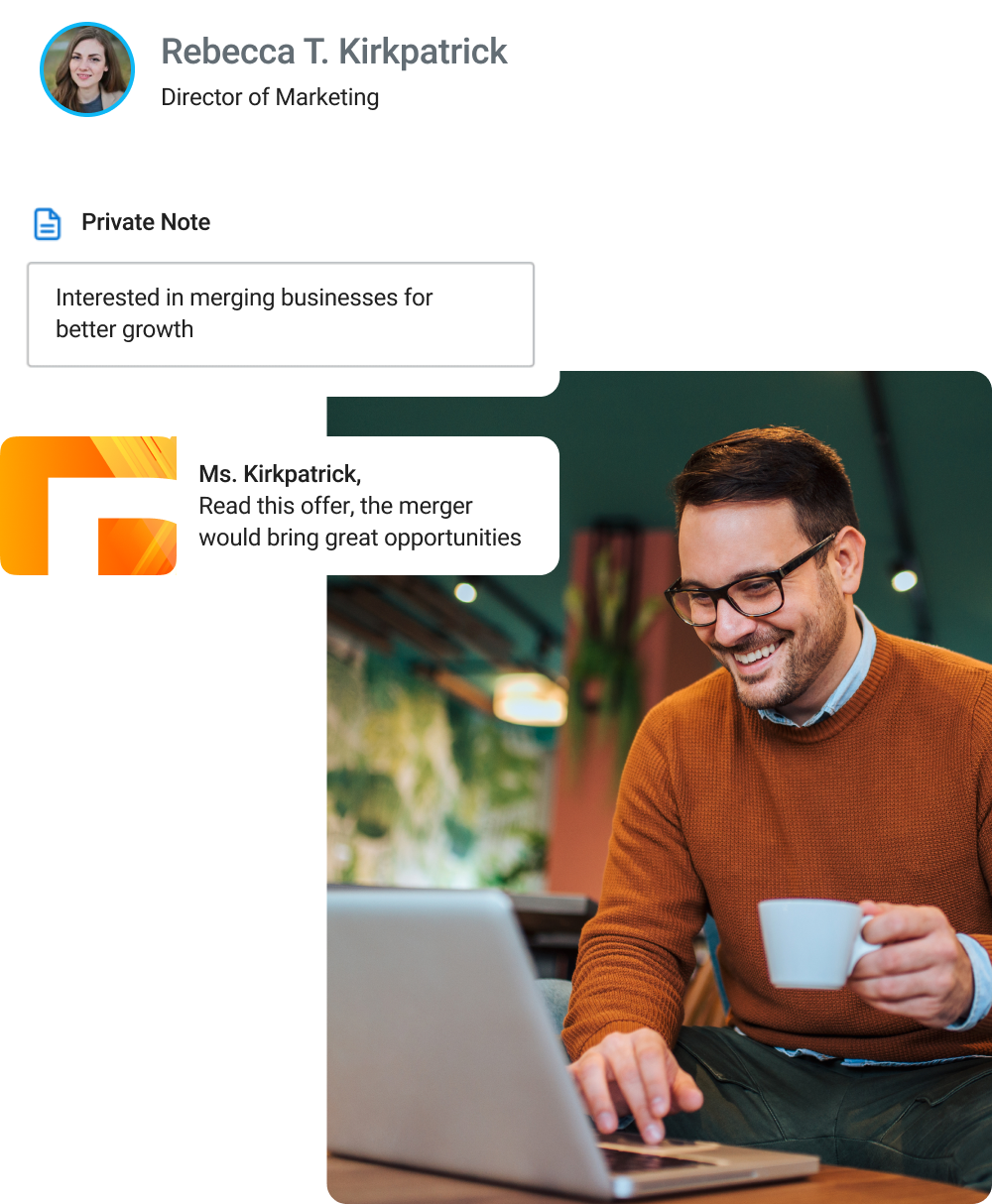 As a VC, you know that your outreach is most successful when you can choose from multiple communication channels, like phone calls, emails, or social media. A profile with only a single piece of information makes this impossible, which is why Complete The Contact from Contacts+ is an important feature as a part of your broader marketing and outreach strategy.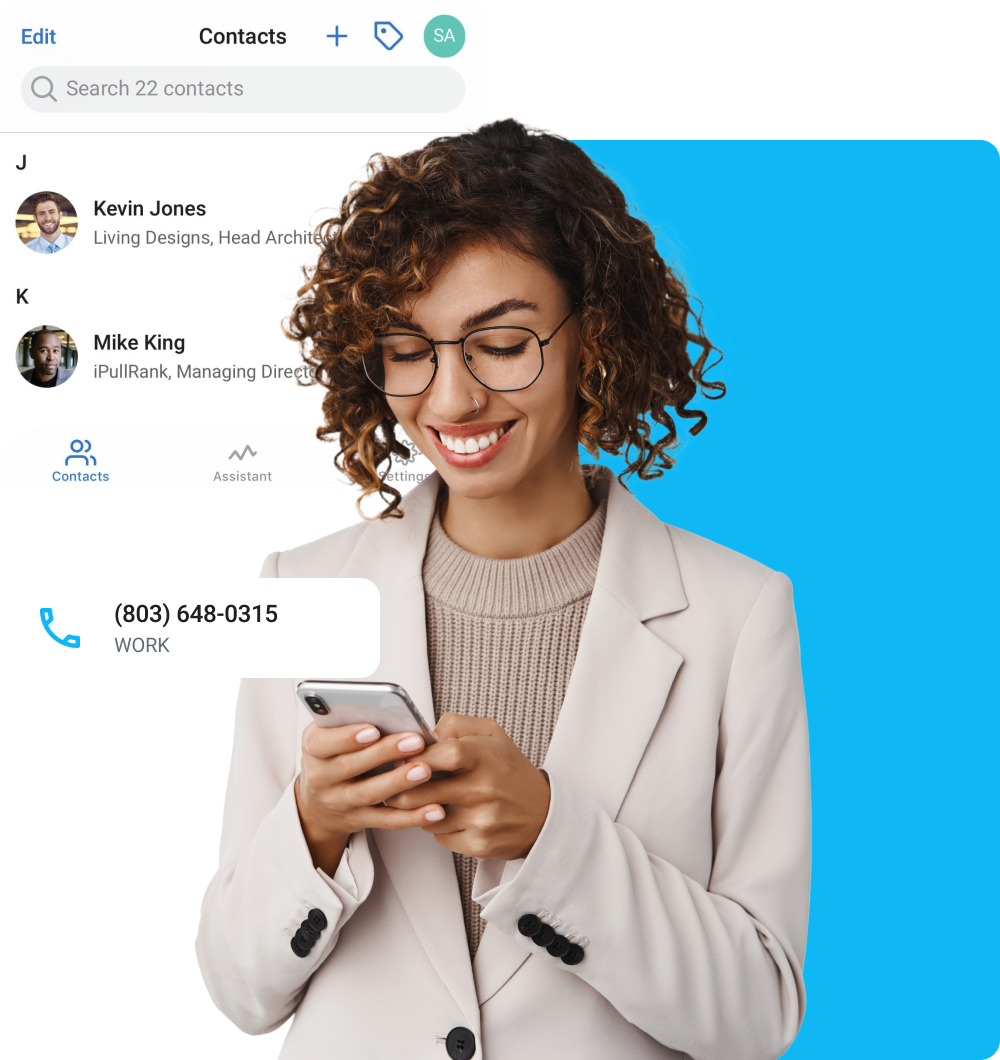 Organization is essential as it helps to reduce stress and saves time spent wading through unorganized business files. As a VC, organization can be the difference between success and failure.

From managing your contacts to your marketing and business communications, everything needs to be organized and put in its proper place to prevent confusion. This lends credibility and professionalism to all that you do.

It won't speak well for you and your firm if outreaches, contact communication, and follow-ups are all jumbled up. Fortunately, there are numerous features within Contacts+ that can help you with staying organized.
Fortunately, there are numerous features within Contacts+ that can help you with staying organized. First, Contacts+ lets you connect your other address books like Google, iCloud, and Office365.

This ensures that all your contacts are in one central hub that you can access from any device at any time. Also, the two-way sync feature ensures that changes made on one connected account are reflected across all accounts.

Any change made across accounts is reflected in real-time in the premium version, while changes are effected once daily on the basic version.

As a result, your central hub contains updated contacts with recent changes, making communication with prospects seamless.

Secondly, the notes feature allows you to add context to the contacts in your network. Excellent communication with potential partners can be the differentiating factor in closing deals. Without context, you constantly have to guess where you are at with each prospect.

Take the guesswork off and use notes to take down important information regarding where you are with each lead and possible topics to discuss on your subsequent follow-ups. Notes ensure that you are always prepared for that conversation when you get in touch.
Plus, the tags features allow you to group contacts with different labels, making it easy to search and filter to get to the contacts you need faster. Given the vast amount of contacts you have to reach out to constantly, segmentation and grouping help you keep track of outreach activities.
Great teamwork is essential for VC firms. With strong collaboration, your associates can take care of different aspects of the business while you can focus on bringing the deal home.

Perhaps your team members analyze industry trends, business models, and investment sectors. Sometimes, they are the ones who key you into promising startups and investment opportunities. They help you negotiate terms for acquiring businesses and exiting, and watch over portfolio companies to prevent issues.

To keep all of this ticking over smoothly, you want a CMS that gives your team members, and separate departments shared access to projects, speeding up the completion of critical tasks. Contacts+ Teams offers you that.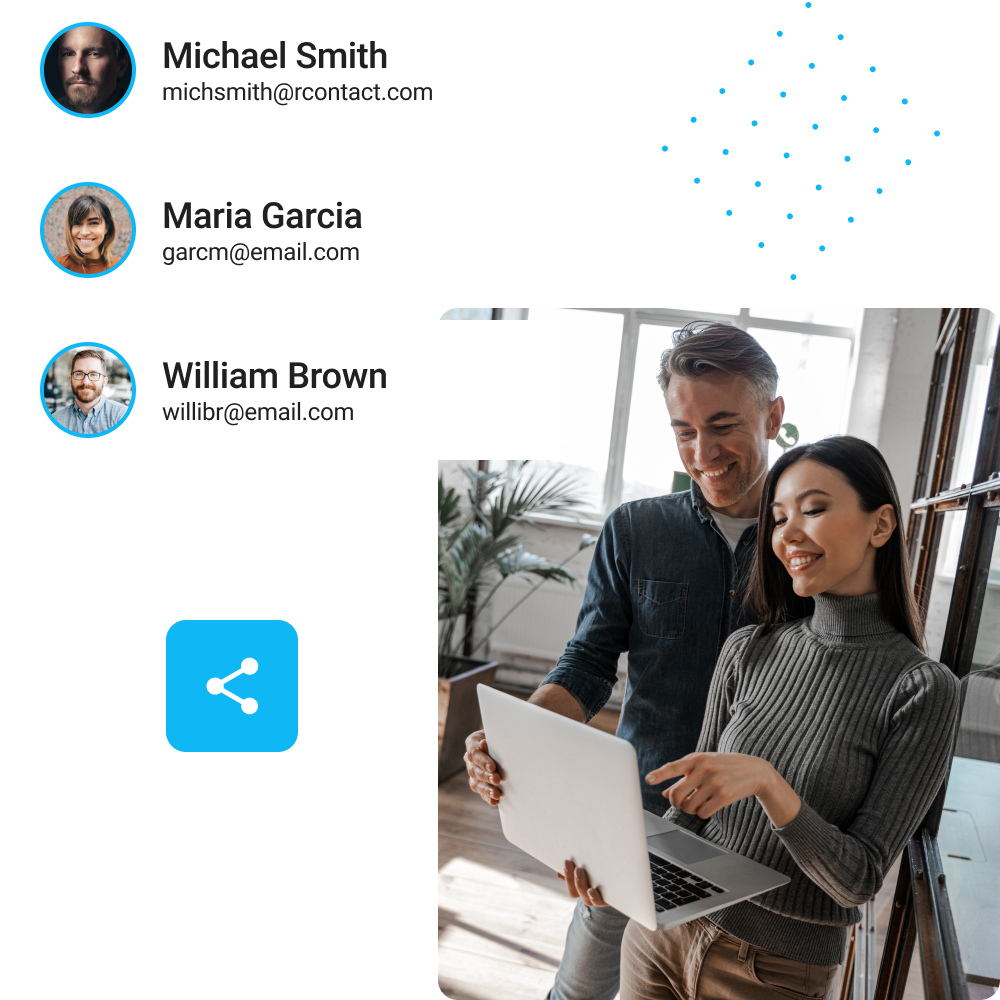 With Teams, team members can collaborate on different aspects of deals using your CMS. You can create a shared workspace with a dashboard for various departments and team members, and assign roles (such as admin) to team members to keep things organized.
Team members can update contacts with notes for context, providing you with enough information for picking up communications where you left off. This leaves you with a seamless process for consistent communication, helping you remain top of mind for your prospects.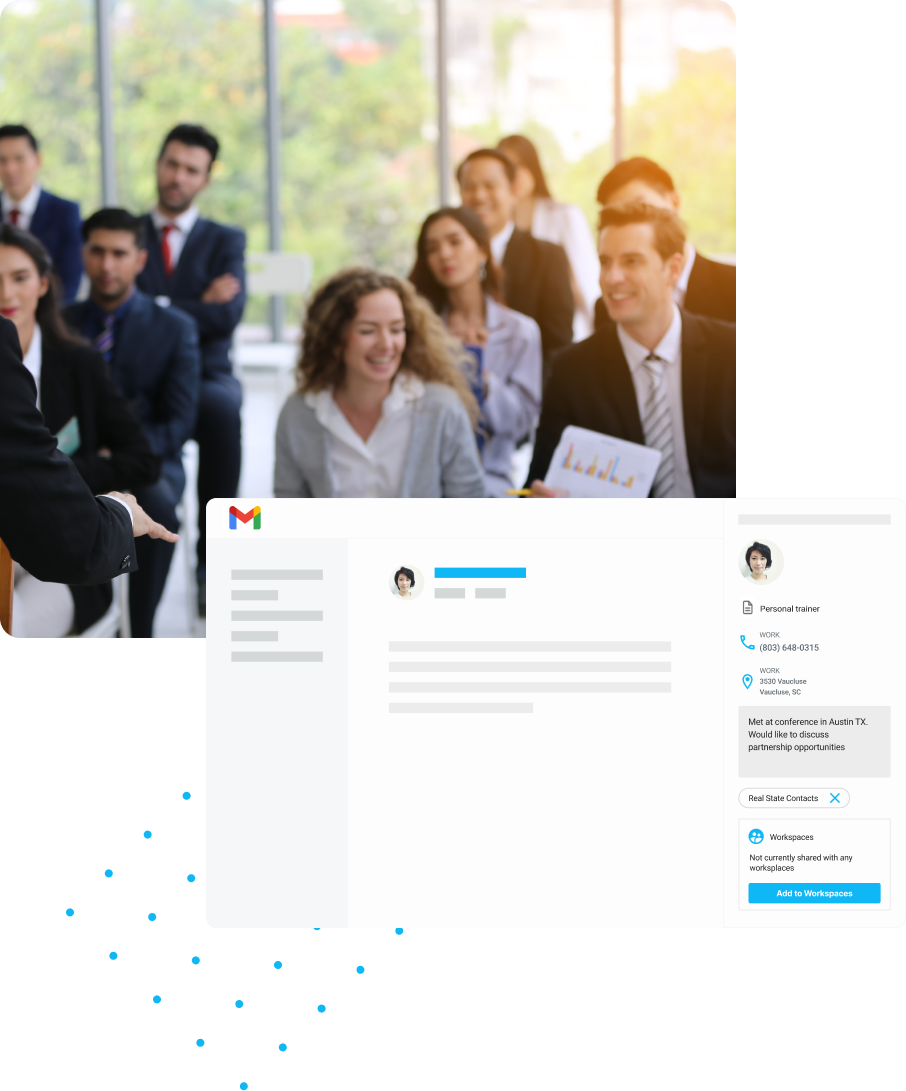 5. Email Signature Extraction
According to Affinity, VCs receive up to 5000 emails each month. Some of these emails may include cold outreaches from suitable startups, but you might miss out on valuable opportunities if you have to sift through such emails manually.

This is where Contacts+ Email Signature Extraction comes in. The tool scans emails from your email client for email signatures. Information collected from these email signatures using Complete The Contact are used to create new contacts in your Contacts+ account, and if the information tallies with existing contacts, they are updated.
With this tool, you are provided with high-quality leads that are eager to hear from you, just as you are keen to find out if the deals they bring to the table are worth pursuing: a win-win situation.
Consider Pairing Your Contacts+ CMS with CRM Software
We've already established how powerful CMS is for your VC firm, but if you want an additional edge to help improve your deal flow, consider pairing it with customer relationship management software.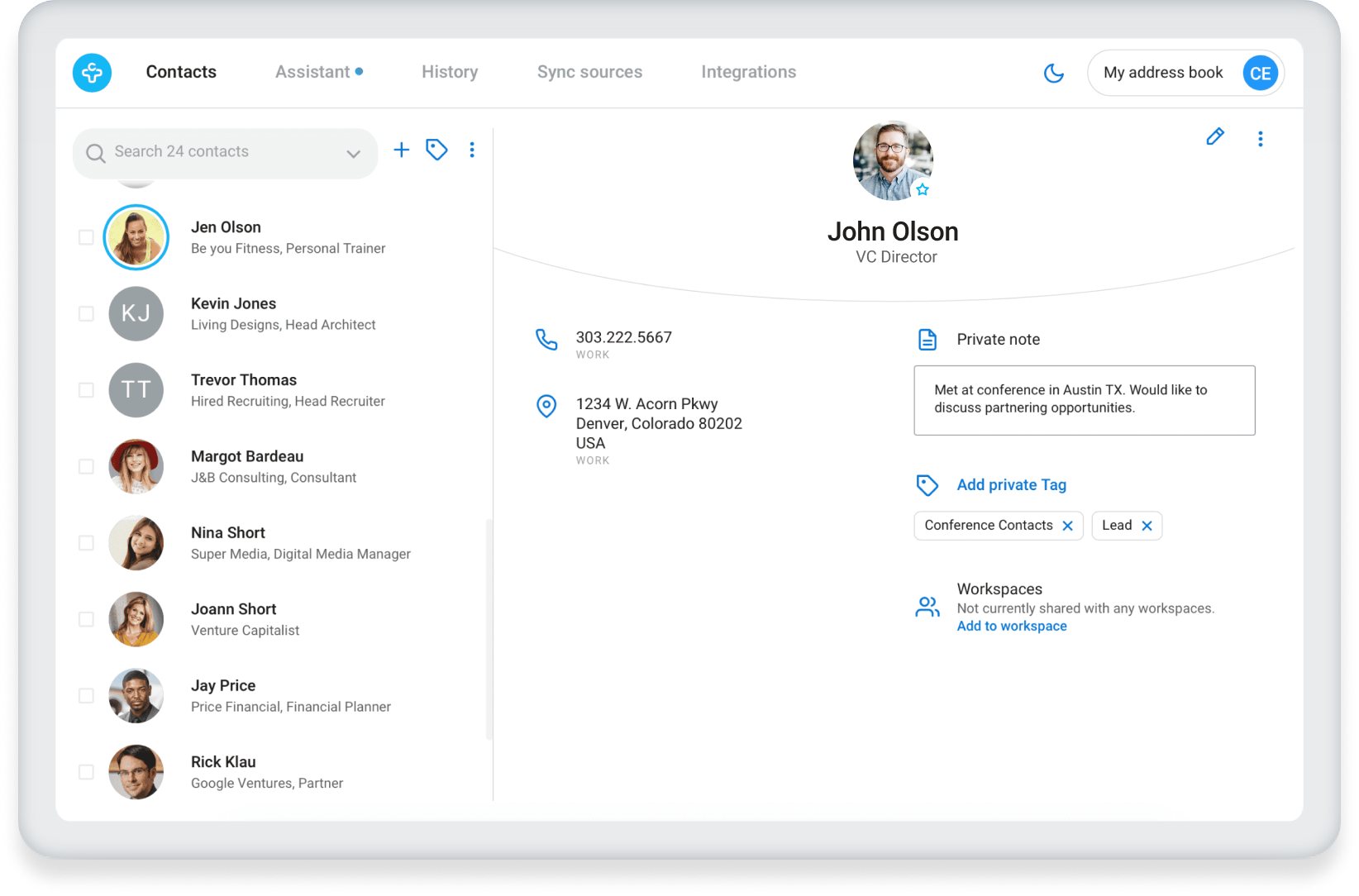 We've already established how powerful CMS is for your VC firm, but if you want an additional edge to help improve your deal flow, consider pairing it with customer relationship management software.

When selecting CRM software, look for key features like accessing relevant data, such as site activity, in real time. Find a CRM solution that also provides you with the ability to tag and write notes so you can maintain consistency and be as organized and detailed as possible. You want a CRM platform that provides you with information you wouldn't normally be able to access with just your CMS.

CRM software works harmoniously with your CMS to provide you with a detailed understanding of what your prospects like and need so you can offer better service and capitalize on as many deal opportunities as possible. Consider traditional CRM solutions to work alongside your CMS and watch your investments and relationships grow.
You don't have to do it all as a VC, including time-consuming manual data entry and tracking. Take advantage of the features of our cloud-based cross-platform CMS, Contacts+, to capitalize on more opportunities with ripe startups and emerging companies by nurturing lasting relationships for a strong investment-focused network.