Back to Blog
5 Things You're Doing Wrong with Your Contact Management App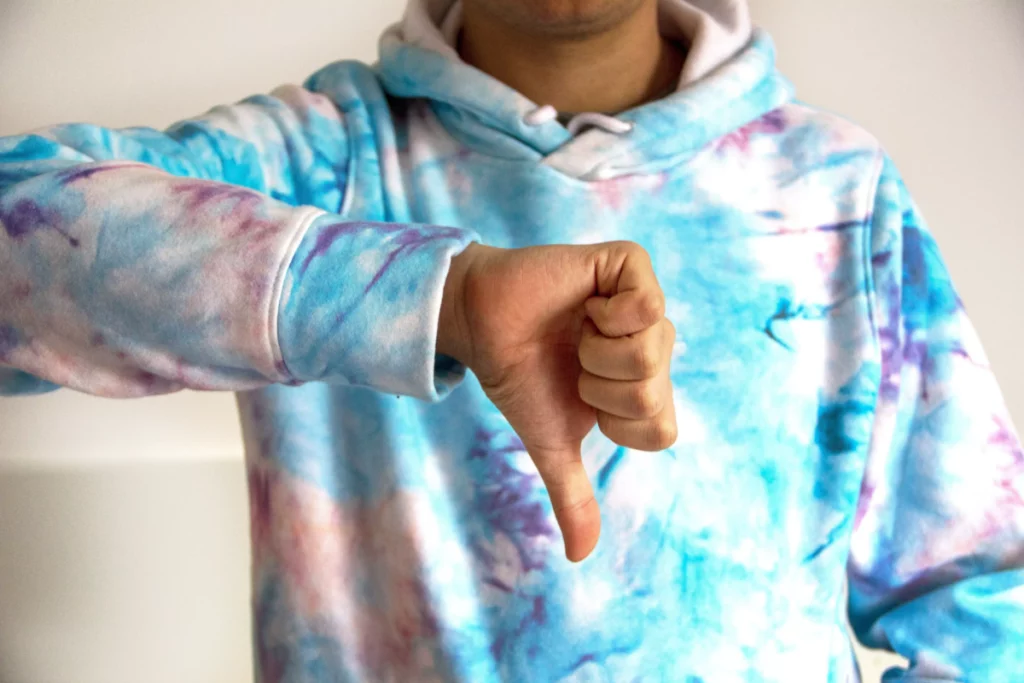 To say you're busy is an understatement. But, staying on top of contact management is crucial to your collaborations and partnerships. With effective contact management, you can keep the contact records of partners, clients, suppliers, customers, prospects, and key business contacts organized, contributing to smoother operations for your business.
Beyond staying up-to-date and keeping your contacts organized, a contact management app has features that can help you with team collaboration and effective networking. However, if you're so busy that you find it hard to fully understand the ins and outs of what your CMS offers, then there are tons of missed opportunities for you to make stronger, better connections with your network. But how do you know what you're doing wrong if you don't have the time to fully dive in?
Don't fret. We've outlined the biggest things you could be doing wrong with your contact management app to help you take a turn in the right direction. Time to write these top mistakes down:  
1. Storing Business Cards Manually
While it seems like the world is largely digital, there are still physical interactions and events where business card exchange is common. In fact, every year in the United States, over 10 billion business cards are printed, which suggests that business cards won't be going anywhere just yet.
As someone who may need to collect business cards when a new contact is made, you can quickly lose track of critical prospects and potential partners with manual storage. Worse, you may lose the card altogether or not know when that information has been changed or updated. 
To prevent this from happening and to save yourself the stress of storing contacts manually, Contacts+ has a business card scanner. Once you've connected with a prospect and received a  business card, all you need to do is to launch the app, scan the card, verify the details, and you're done. And, Contacts+ syncs across multiple accounts to ensure your contact data is up to date and accurate. Needless to say, this cannot be done if you rely on printed business cards alone. 
2. Storing Contacts Without Context
The conventional contact storage system uses the name, phone number, and email. While this may sometimes be enough, it can cause issues. For example, let's say that you remember that you need to call John Smith regarding a potential deal, but when you check your database, you find that there are two John Smiths on your list. Which one do you call?
That's where Notes come in. The Contacts+ Notes feature is just one feature that makes your life so much easier. It allows you to provide context for each contact on your contact list so you can avoid the potential disaster of reaching out to the wrong person and keeps your team in the loop regarding the latest developments with contacts. 
Notes for context can be details about how the contact was acquired, key decision makers, occupation of the contact, purchase history, or details on your latest interaction, amongst other factors.
3. Restricting Access for Team Members
Sometimes, your colleagues might need to access contact information, and it can reduce productivity and work efficiency if you're not there to send them what they need at exactly the right time.
Contacts+ Teams make collaborating with team members and even other departments in the business easy. With Contacts+ Teams, you can create and maintain a shared address book that team members can use, providing unrestricted access to contacts and details needed to complete tasks.
You can also create new workspaces for different departments where you can assign roles to other team members, like admin and owner.
4. Holding on to Duplicate Contacts
While duplicate contacts sitting in your contact list may not seem like much trouble initially, it's a good way to misspend time and effort when looking for a contact that you need.
Taking care of duplicates may be straightforward with a few contacts but time-consuming with multiples. The deduplication algorithm of the Contacts+ app automatically identifies contact duplicates within your list and merges them for you. With that out of the way, your list can remain organized and ready for when you need to carry out vital tasks.
Besides merging duplicates, the updates that you make to contacts are updated automatically across all platforms, ensuring that team members always have access to the most recent contact information.
5. Avoiding Contact List Cleanup
Cleaning up your contact list is important. It keeps your list organized and ensures that details are correct and up-to-date. People can switch jobs and change email addresses. A clean-up acknowledges all these possibilities and helps you get rid of dead details that may affect the effectiveness of your sales and marketing teams.
Contacts+ automatically takes care of list cleaning for you by periodically scanning your contact list for email addresses that are no longer in use. It flags these for you alongside emails that no longer receive emails, providing you with the option to delete them from your contact list. This alone can improve the click-through rates of your email marketing campaigns, which may lead to increased conversions for your business. What's more, if you continuously send emails to addresses that are inactive or do not engage, it can negatively impact your sender reputation. 
Stop making the mistake of using your CMS app for storing contacts alone, and take advantage of the collaborative features for your business today. A CMS app like Contacts+ will improve teamwork in your workspace, with numerous features that encourage seamless data sharing across locations and departments.
Don't have an account? Create one today to get started.