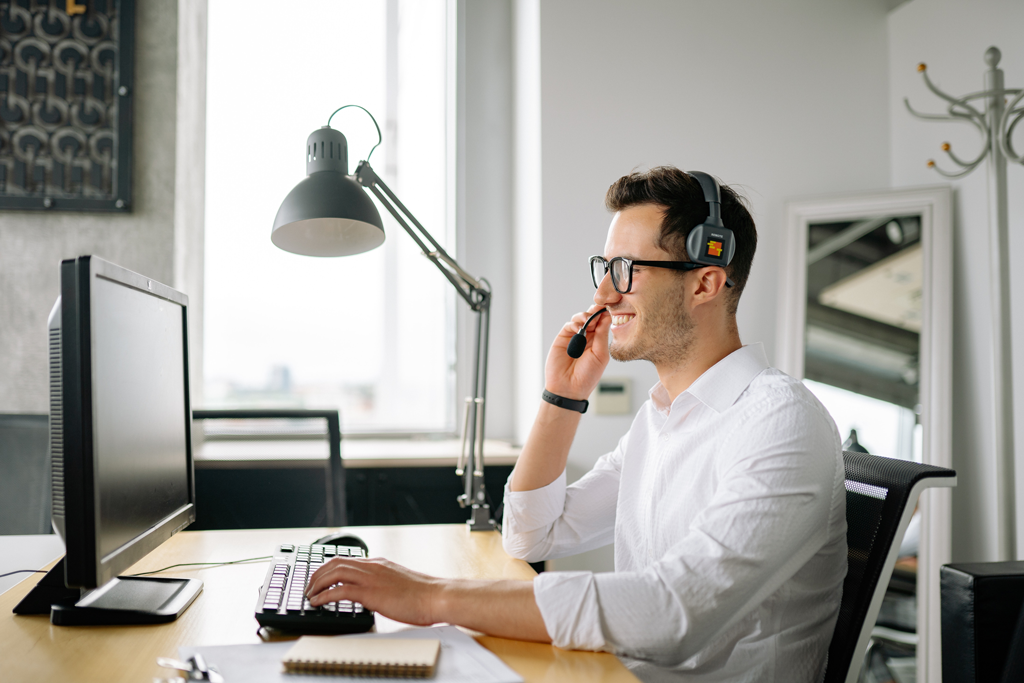 Photo by Yan Krukov from Pexels
You need a software stack to keep your business sailing along in the digital era. However, building an effective stack requires in-depth knowledge about the tools your business needs at each stage of the growth curve. 
Let's discuss two crucial pieces of software (that coincidentally have similar acronyms): CRM vs. CMS. We'll demystify what a CRM and CMS are, what they do, and how you can use them together. 
What Is a CRM?
Bobby Darnell once said, "implementing a CRM software will do absolutely nothing for your business. It's the continued and effective use of the system that brings the desired results." However, to use CRM software effectively, you should first understand what it is, its capability, and how it integrates with other solutions in your stack. 
So, what is CRM software?
Customer relationship management (CRM) software is a software system you need to foster better relationships with customers. 
Keep in mind that as your business scales, you'll need to interact with customers on various touchpoints: social media, website, email, live chat, phone, and more. A CRM centralizes customer interaction and provides a single source of truth for your sales, marketing, and service teams. 
Doing so ensures each team has a wealth of data about each customer at their fingertips. Besides that, teams can see previous interactions: deals they've been part of, emails they received, and issues (open and closed) the customers had launched. 
With all that information organized in the CRM, the teams have a complete view of each customer. Consequently, they can deliver the personalized experiences customers want. 
Some of the popular CRM tools include:
Zendesk

Freshworks CRM

Pipedrive

Zoho CRM

Hubspot CRM
What is a CMS?
A content management system (CMS) is a vital part of a company's software stack, and, as no surprise, 52% of marketing teams use it. 
As the name suggests, a CMS is a software system that helps you manage your business' digital content. It streamlines the content creation process from writing and editing to publishing and modification. A good example of CMS software is WordPress, which helps you manage web pages, blogs, articles, and other digital assets with ease. 
Other examples of CMS tools include: 
Magento

Joomla

Shopify

Drupal

Squarespace 

Wix

Weebly
How Do CRM and CMS Work Together?
Customers and leads interact with your brand online, particularly your website. Here's how you can integrate CRM with CMS to make the most of the data this interaction spew out:
Gather More Data for Better Insights
The insights you get from your CRM system are as helpful as the quality of data you gather. The CRM gathers data that you can analyze to uncover customer issues, questions, and pain points. On the other hand, CMS can clue you in on how customers or leads interact with content on your website. 
Combining both sets of data enables you to derive greater insights into the customer. The insights help you tweak your service to deliver a personalized remarketing and sales follow-up experience. This grows your revenue significantly because 90% of today's customers spend more with companies that deliver a personalized experience. 
Improved Content Marketing
Besides helping you deliver personalized experiences, these insights can inform the content marketing process. They help you create content that ties into the customer journey. In other words, with the insights, you will be able to create content that resonates with customers' most pressing questions. Ultimately that builds trust and depicts you as an authority in your niche.  
Streamline List Building
Online forms are an important part of a brand's list-building effort. Generally, when you direct traffic to pages with the forms, interested web visitors will hand in their contact details. Without proper CRM-CMS integration, you have to manually input lead data into your CRM. This can lead to costly errors and missed opportunities. 
A CRM-CMS integration helps sidestep the manual process. When you integrate the CRM's lead generation feature with CMS, lead forms capture lead data and automatically feed it into your CRM system. This saves your employee many hours and eliminates the chances of human error. 
Turbo-Charge Sales Process
Integrating CRM with CMS also automates lead generation and follow-up. The combination ensures the lead profile is updated in real-time as you capture more information about the lead. The sales team has instant access to the most recent info about a customer and won't have to dig through multiple pages to understand the leads' needs and preferences. 
Deliver Excellent Customer Experience
Customers hate it when they are asked to repeat themselves during case resolutions. A CRM – CMS integration enables you to avoid such scenarios and thus nudges 92% of customers to spend more with your brand. Here's how.
When a customer or lead makes a specific web request, the CRM instantly captures details of that case. It analyzes the customer request and sends it to the relevant person or department for fast resolution. If the case is handed over to a different department, the customer won't have to repeat the information. The agent taking over the case can access every detail from the CRM system.