Back to Blog
8 AI-Powered Marketing Tools to Boost Your Brand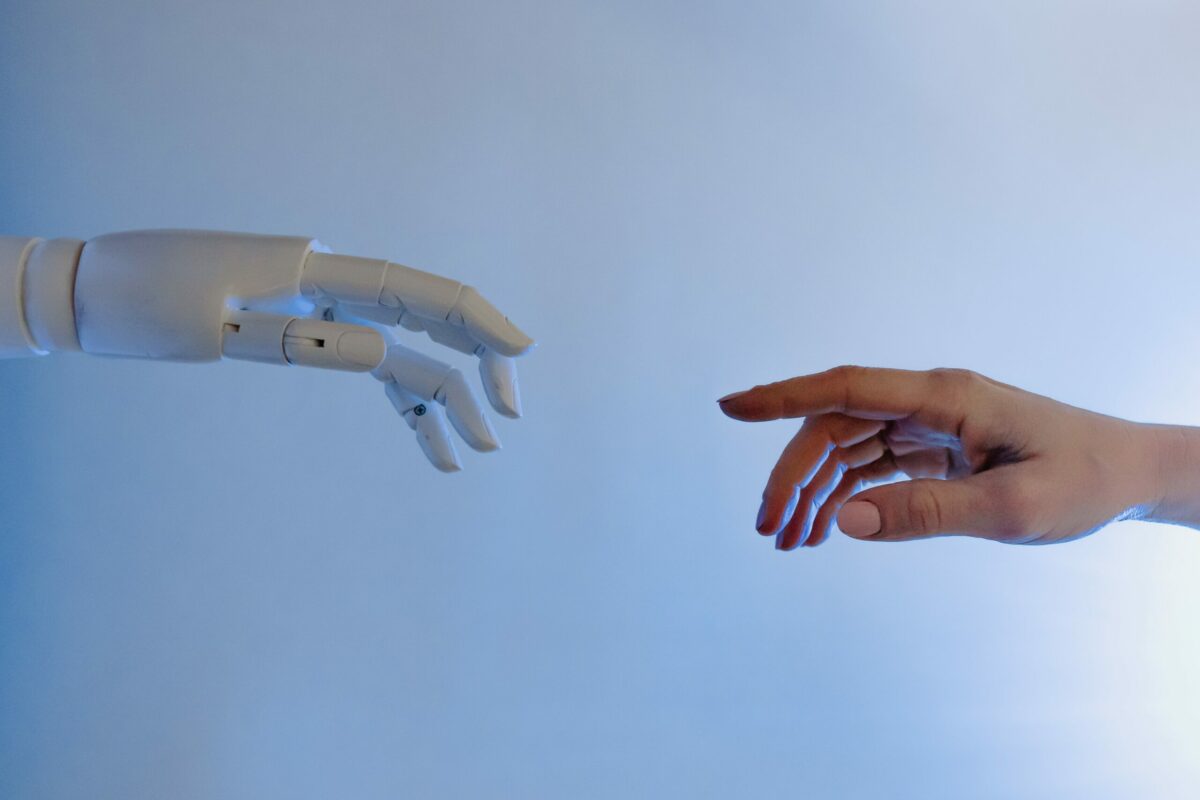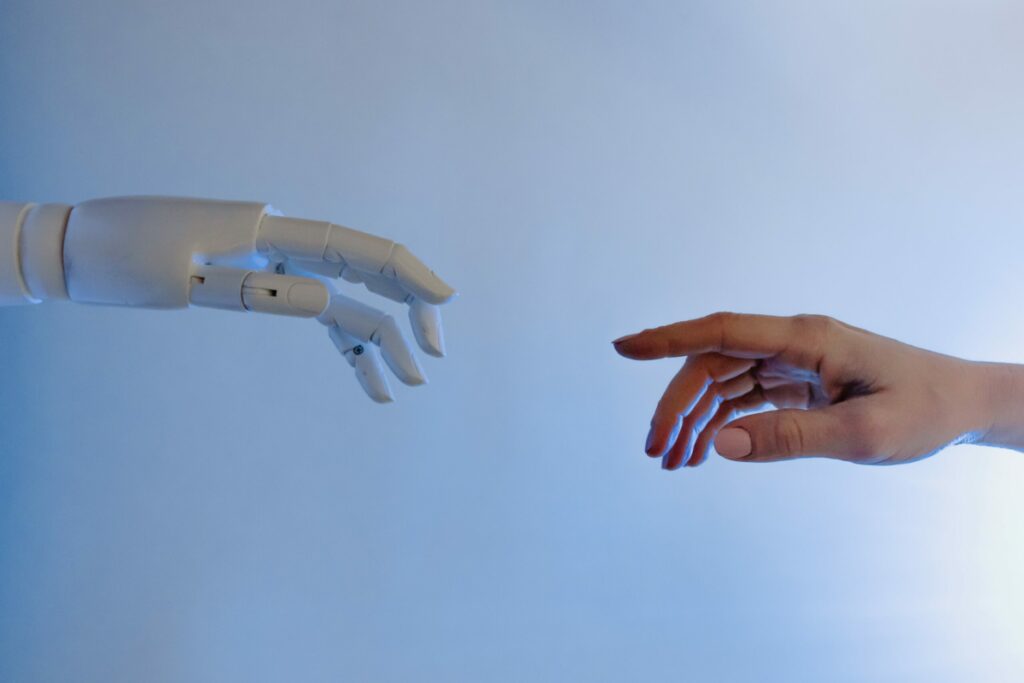 Businesses today are rapidly adopting intelligent solutions to streamline their marketing operations. These intelligent solutions, powered by Artificial Intelligence, are designed to automate various processes that otherwise take up a valuable amount of the marketers' time. But besides freeing up the marketers' time, AI marketing tools are also helping businesses increase their marketing ROI and improve the efficiency of their operations.
A recent HubSpot report found that 43% of marketers believe AI automation tools have been instrumental in the growth of their organization.
If you are serious about leveling up your marketing game, you should have some good AI tools in your marketing arsenal. In this article, we'll provide you with some great choices for AI-powered tools that will help you power your marketing campaigns. But before we get to that, let's take a look an in-depth look at AI marketing tools, their use cases, and their benefits.
What Are AI Marketing Tools?
AI marketing tools are software solutions that make automated decisions regarding various aspects of your marketing operations using artificial intelligence (AI) technologies. They use data collection and analysis to learn how to best communicate with your customers so that you can serve your target audience the right content at the right time. The ultimate aim of all AI marketing tools is to anticipate the next move of the buyer. And, in this way, AI tools can be instrumental in maximizing the efficiency of your marketing operations.
Here are some of the common use cases of AI marketing automation tools:
NLP (Natural Language Processing):

Some NLP-based AI tools can be used for

content creation

, experience personalization, and customer service bots.

Content Generation:

Certain AI tools can generate content pieces, both long and short, for your marketing campaigns. These tools can help you write headlines, video captions,

blog content

, and more.

Data Analysis:

AI tools with data analysis capabilities are excellent for collecting and examining large amounts of data from your marketing campaigns.

Automated Decision-Making:

Some AI marketing tools can help businesses in deciding which marketing or growth strategy would be most suitable for them based on their previous records or competitor data.

Media Buying:

AI marketing tools can also predict which media placement or ad campaign would help a business increase its marketing ROI and reach the target audience.

Contact Management:

Using an

AI-powered CMS

, like Contacts+, helps you keep track of important contact data so you can stay in touch with key marketing and sales prospects and ensure their data is organized and up to date. 
Benefits of Using AI Marketing Tools
We've already stated that AI marketing software can help both marketers and businesses in saving time, energy, and resources. Here are some other benefits of investing in AI tools for marketing:
Better understanding of the target audience:

AI tools are excellent for analyzing customer behavior. They can provide you with useful insights about your target audience, using which you can build powerful marketing campaigns. By understanding the needs and preferences of your target audience, you'll be able to boost your customer engagement and satisfaction levels.

Better ROI:

AI marketing tools give you everything you need to create high-performing personalized content. With their help, you can run

targeted marketing campaigns

, which will ultimately result in increased ROI.

Enhanced productivity:

Since AI tools help in automating repetitive marketing-related tasks, your content creators and marketers would be able to use their time and resources more effectively. This leads to increased productivity.

Better user experience:

With the help of AI tools, you can provide your audience with tailored content that addresses their needs.

Running effective and efficient marketing campaigns:

The biggest advantage of using AI tools is that you don't have to run your marketing campaigns based on assumptions. With AI-driven analytics and insights, you can be sure that your marketing campaign is going in the right direction.
AI Marketing Tools to Accelerate Your Business's Growth
Here, we'll look through some great AI-powered marketing tools that can help streamline your marketing operations and taking the marketing campaigns to the next level. 
1. Narrato – All-in-One Content Platform with AI Writer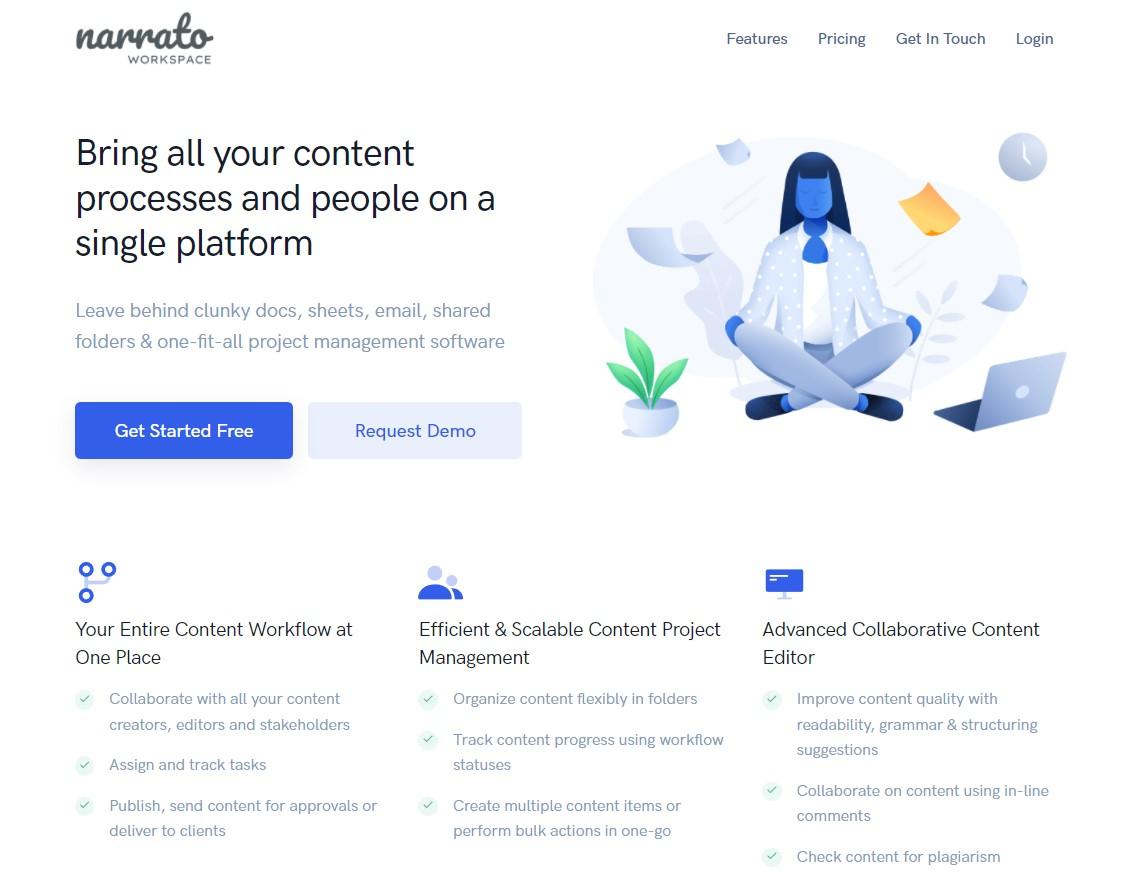 This all-in-one content workflow solution with a powerful AI Writing Assistant comes with some excellent capabilities for streamlining your content marketing operations. Besides helping you plan and create content, Narrato also supports content collaboration and project and content workflow management. Here are the key AI-powered features of this platform –
AI Content Optimization:

Narrato comes with a powerful content editor that lets you optimize your content for readability and grammar. Along with suggestions for improvement, it also provides you with a readability score.

AI Writer:

This can be used to generate content for a variety of use cases, like article outlines, introductions, conclusions, etc. It can also help improve and paraphrase your text. After entering a topic, you can choose the audience, voice, tone, and other specifications to generate high-quality AI content in a matter of seconds.

SEO briefs generator:

Create content briefs that come with keyword suggestions, competitors/references, topics/questions to answer, and other SEO parameters.

AI topic generator:

Narrato also has an AI content ideas generator that can generate new topic ideas for your blog posts and articles based on your target keywords.
Pricing: Narrato provides three plans – Free, Pro and Business. The paid plans start from $8 per user per month. To meet the unique needs of your business, Narrato also provides custom plans.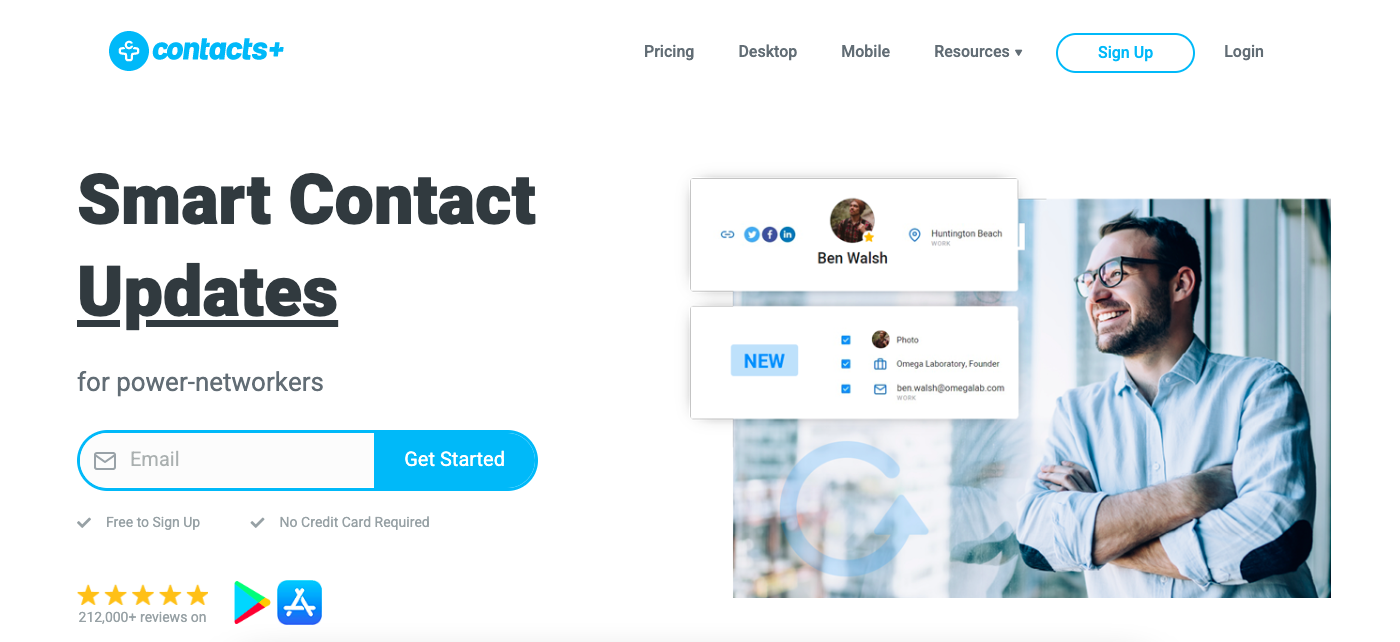 This contact management tool is essentially an AI-powered personal assistant that comes with a vast range of capabilities to make your life easier. Your marketing teams can rely on them to manage contacts, maintain calendars, schedule meetings, and more. This can be great for improving the efficiency of your marketing outreach efforts and also for managing your contacts to run email marketing campaigns smoothly. The key features on this platform include:
AI-Powered Business Card Scanner:

To scrape the contact details from a physical business card within seconds. There's also an option to edit the details before it gets added to your contact list.

Merging Duplicate Contacts:

Use the AI assistant to automatically

merge any duplicate contacts

in your address book.

Easy identification:

The AI-powered address book helps you by finding the pictures of your added contacts for better identification.

Cleaning obsolete data:

This tool also scans your contact list to remove any outdated information, allowing you to stay on top of your outreach efforts.
Pricing: With Contacts+, you get two plans – Free and Premium (at $8.33 per month).

Fullstory is an AI-powered digital experience analytics platform that can help marketing teams in obtaining useful insights about their customers. This tool allows them to track every click, cursor move, and page visit whenever a customer visits the website. AI automation makes it easier to identify any errors, enabling businesses to deliver a better user experience to their audience. With Fullstory, you can:
Get comprehensive digital experience data.

Analyze behavioral data, understand customer engagement, create impactful experiences and identify opportunities for conversion.

Get robust session details.
Pricing: Fullstory provides two pricing plans – Enterprise and Business. For details, contact Fullstory.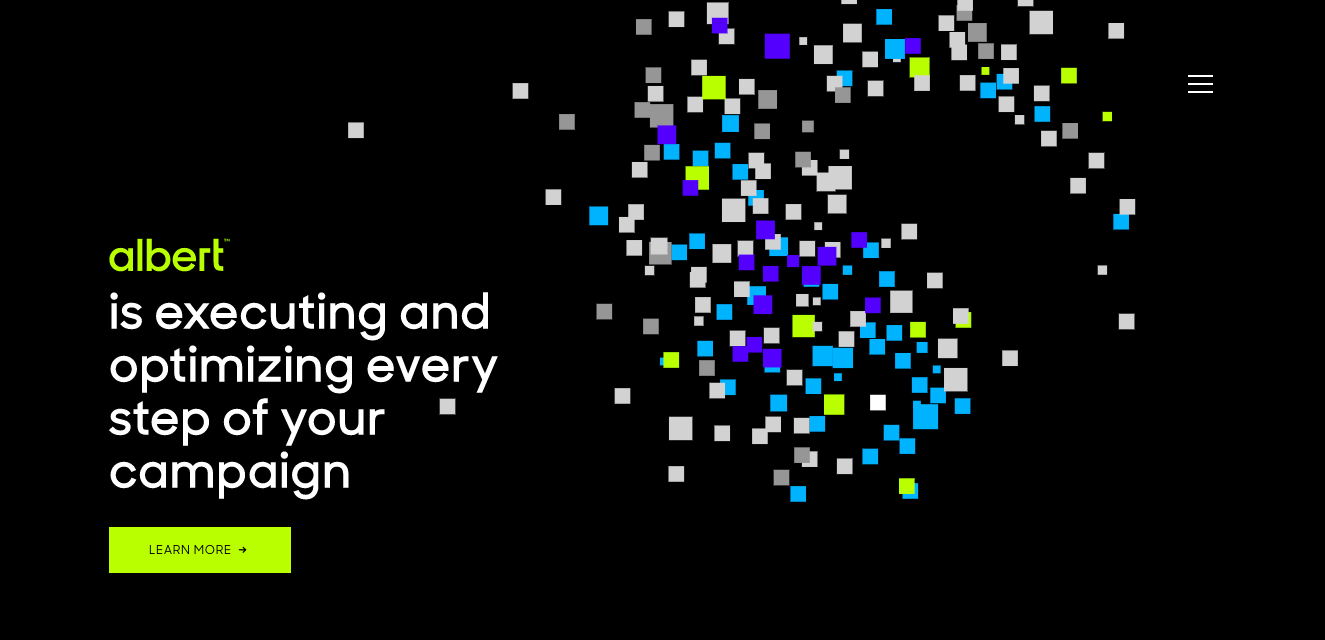 This marketing analytics tool is excellent for optimizing and personalizing your digital ad campaigns at scale across paid search and social media platforms like Google Ads, YouTube, Facebook, and more. It helps marketing teams conduct predictive analysis and facilitates ROI tracking, keyword optimization, schedule, and budget management through AI. AI automation capabilities of this platform allow you to build ad campaigns that connect with your audience on a more human level. It also helps in making the ad campaigns less wasteful and more relevant.
Pricing: For pricing details, contact Albert.ai.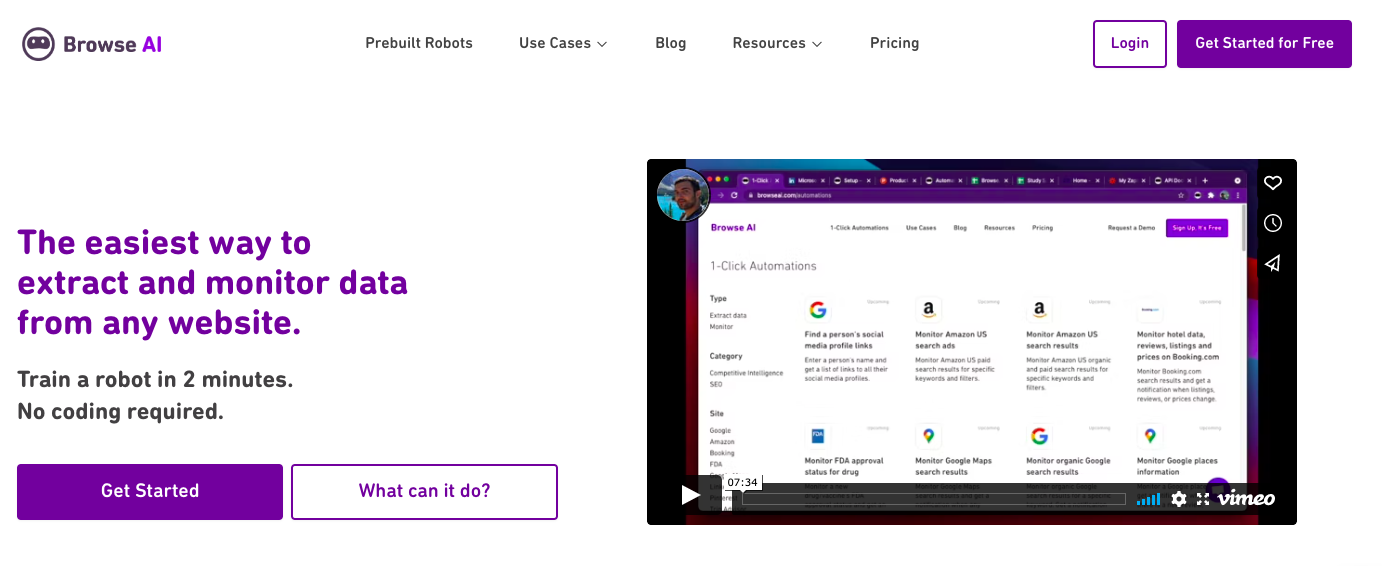 This AI tool makes it easier for digital marketers to conduct competitive research and analysis. Browse AI can be used to crawl the sites of your competitors to extract useful data regarding any new product launches, trends, competitor reviews, and pricing strategies. The AI bot sources the data and fills in the spreadsheet with relevant information automatically. Your marketers will then be able to monitor this data or stream the data into other software with REST API and Zapier integration.
Pricing: Besides the free plan, Browse AI provides three plans – Starter, Professional, and Company. The paid plans start from $39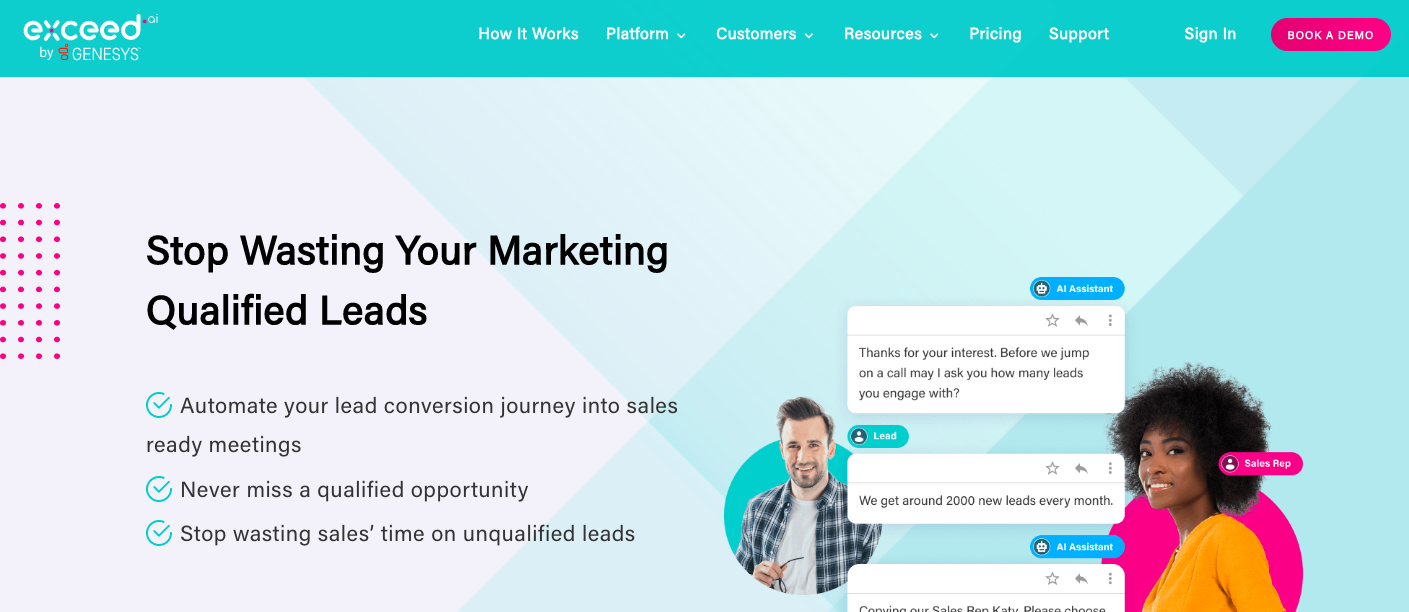 Exceed.ai is an AI tool that automates and personalizes email and chat communication for your marketing teams. The great thing about this tool is that it can mimic human conversations, enabling your marketing people to streamline their communication with qualified leads. It will ensure that each lead is nurtured, which helps in driving them further down the sales pipeline. Key features include:
Automated lead qualification

Conversational nurturing

Lead scoring and follow-up

Upselling customers

Converting visitors into leads
Pricing: Exceed.ai provides custom quotes. To know more, you can contact the team.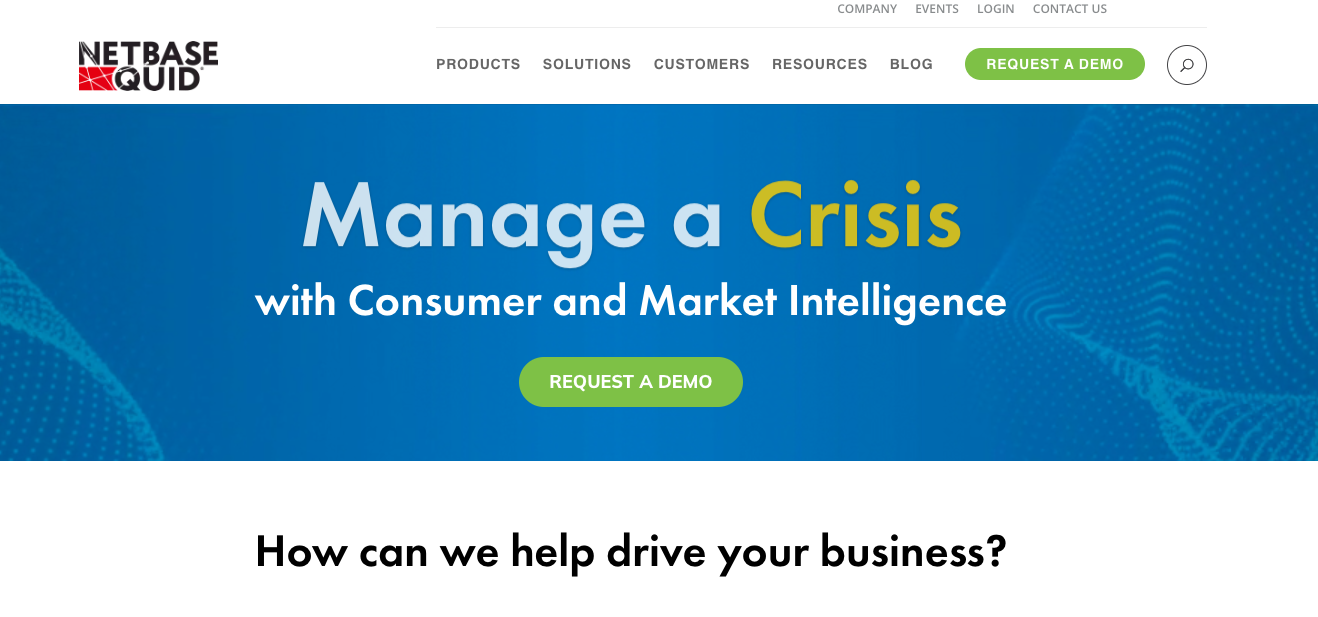 NetBase is an AI marketing tool that guides you in building effective marketing campaigns. Powered with advanced AI, it can conduct social listening and sentiment analysis to provide you with actionable insights. Using NetBase, you can always stay on top of the latest updates and brand news, and also what your customers are saying about you. Key features include:
Sentiment monitoring

Competitor analysis

Benchmarking

Trends analysis

Engagement, reach, follower count, and volume

Brand health

Technology scouting

Crisis management
Pricing: Request a demo to know more about their pricing.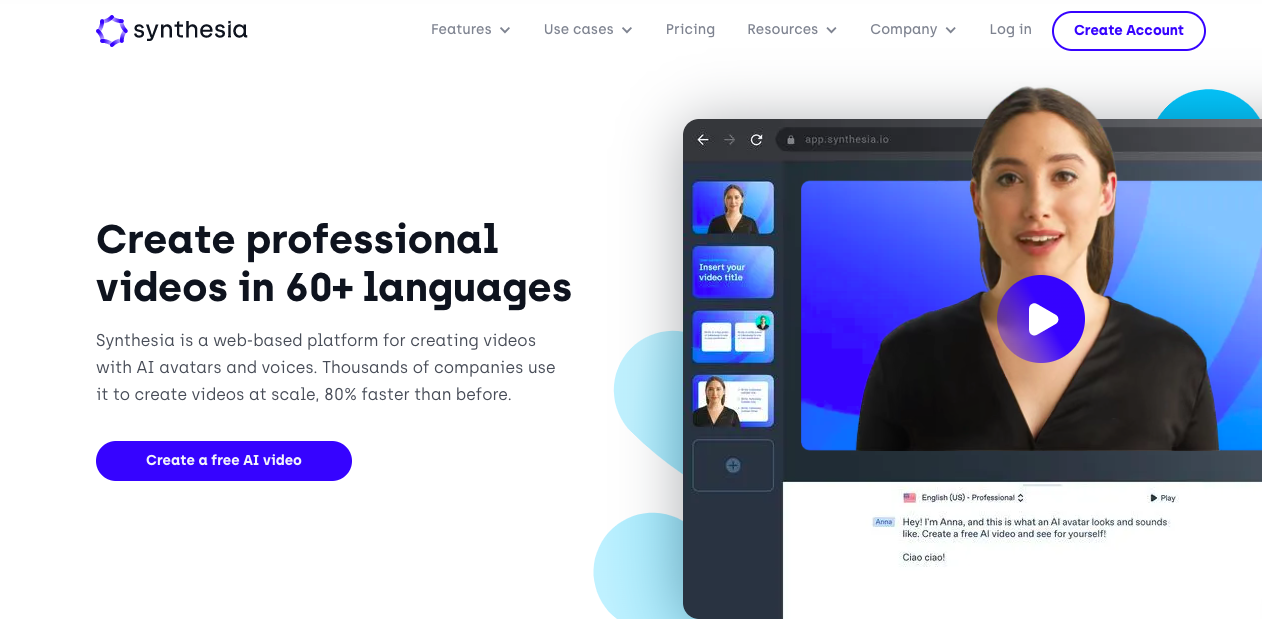 With Synthesia, digital marketers can create high-quality audio-visual content from text prompts with the help of AI technology. This AI video generator tool makes it easier to create professional-looking videos with a human avatar for digital advertisements, social media marketing, product-related content, customer success, personalized sales videos, etc. This one-of-a-kind AI tool supports multiple languages and lets you convert the video into a language of your choice.
Pricing: Synthesia offers two pricing plans – Personal ($30 per month) and Corporate (custom pricing).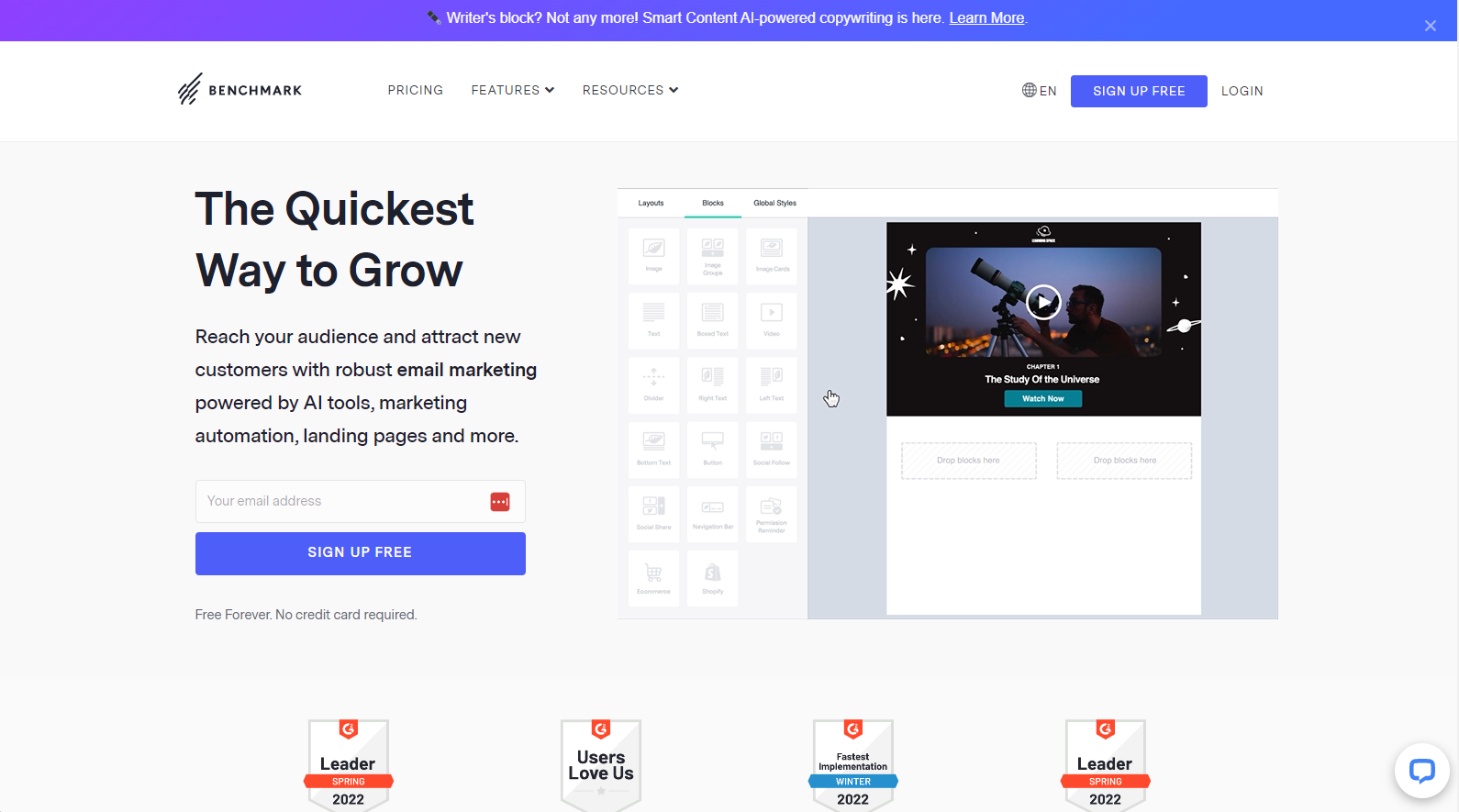 Benchmark Email is a simple and effective email marketing automation tool. Users have access to tons of email templates and a drag-and-drop editor, so they can easily create newsletters and email campaigns that are visually appealing and on brand. Benchmark Email also has a landing page builder and website forms so you can track leads on-site and grow your email list. Also, Benchmark Email just released a suite of AI-powered tools, including Smart Content. Smart Content quickly generates email content for users taking the guesswork (and headache) out of email content creation. 
Pricing: Benchmark Email offers three plans, Free, Pro (starting at $13/month), and Enterprise (contact Benchmark Email for Enterprise pricing). 
Leverage AI Marketing Tools
AI marketing and machine learning tools are not really new since many companies have been using them for years to enhance their operations. However, the digital landscape is changing. To remain competitive in this digital shift, it's important to adapt your marketing strategy. This means that using these tools is no longer a luxury, but a necessity for any business that wants to see growth. With these great options for AI tools, you can transform your marketing campaigns and take them to the next level.
Author Bio:
Akshita is a content creator, with a penchant for turning complex topics into engaging and informative articles. As a wordsmith with a knack for storytelling, she is constantly looking for an opportunity to create something new.