Back to Blog
When Should You Reach Out to New Contacts To Follow Up?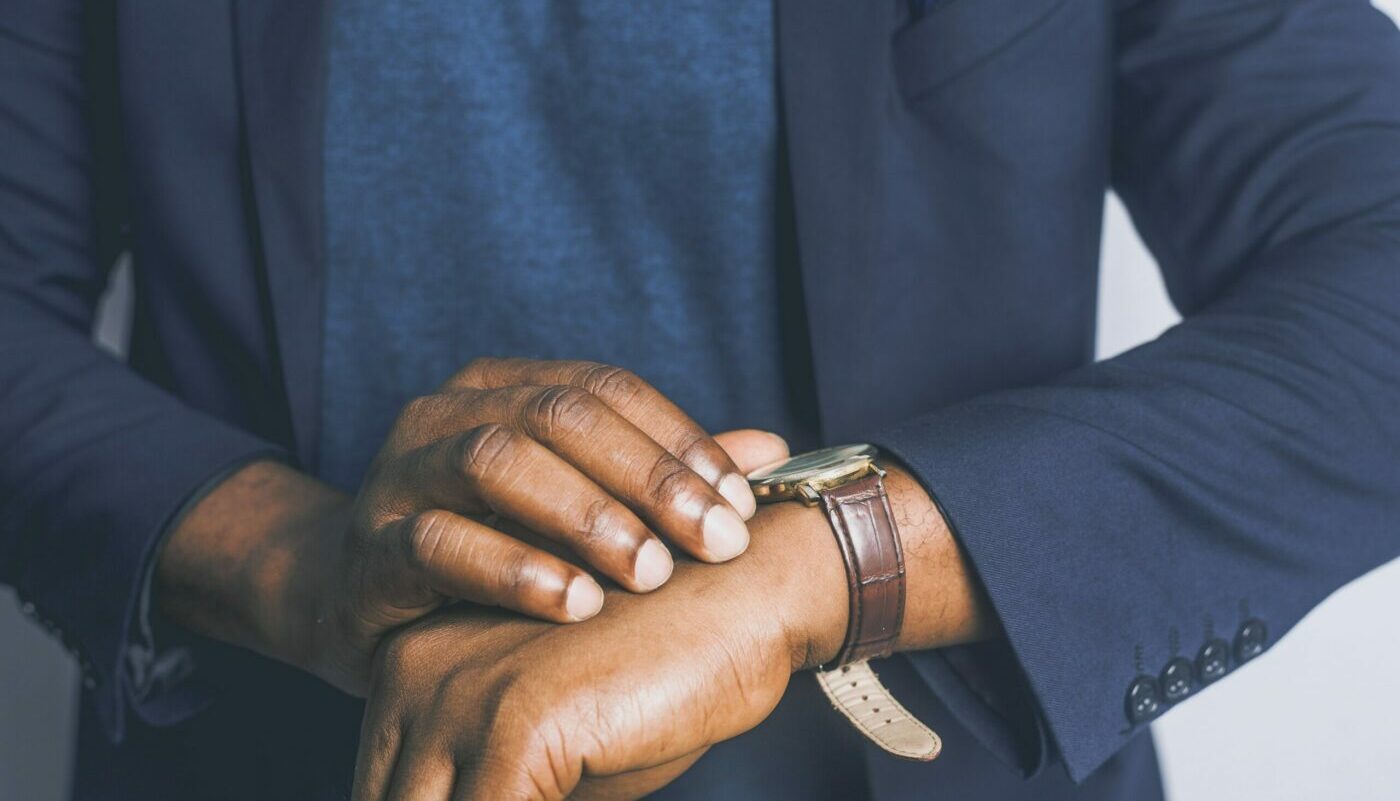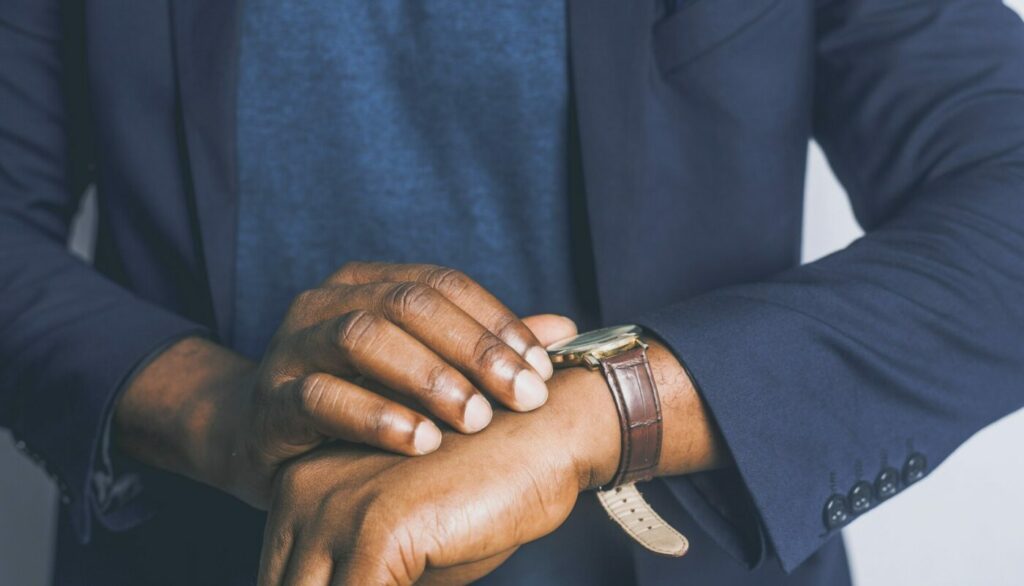 Following up with clients, prospects, and new contacts is essential for your business. When done right, social media follow-ups and follow-up emails can build connections and professional relationships and increase clients and customers in your professional network.
Follow-up messages also have timeframes. In the US, 38 percent of people prefer following up within two to four days, 28 percent prefer after a day, and 11 percent prefer within a few hours. Although most people have time preferences in sending follow-up emails, you must determine your own.
We outlined this guide to help you understand the importance of follow-ups and when you should send them, tips for writing follow-up messages, and templates you can use as guides.
Why and When You Should Send Follow-Up Emails to New Contacts
Follow-ups are a way to show appreciation and ensure everything is smooth between you and the contacts. Other reasons include the following:
To fulfill client or customer expectations

To make customers feel valued

To enhance customer experience

To build more robust client or customer connections and relationships

To ensure customer retention and improve

customer relationship management (CRM)

To provide new sales opportunities

To build your competitive advantage

To improve communication and deliver additional information

To nurture old leads and professional relationships
Achieving these benefits is hard work, as timing is everything for follow-up messages. When timing your emails and social media follow-ups, you must consider the best days for getting the contacts' attention and how often you should follow up to prevent being bothersome and annoying. Sending follow-ups at the wrong times can cause an increase in your unsubscribe rates.
The best days are usually Tuesdays, Wednesdays, and Thursdays. On Tuesdays, contacts have the time to open messages, Wednesdays for gentle mid-week reminders, and Thursdays for actual follow-ups. The best times to send follow-ups on these days are 10 in the morning and 2 in the afternoon.
An acceptable timeframe is waiting at least three to five business days before sending your follow-up emails and messages on social media. You can schedule these follow-ups using software tools for automating email marketing workflows.
Tips for Writing Follow-Up Emails
Follow-up messages are usually professional and formal. They are used in the hiring process, outreach, finding a new job and potential employer, updates for the interview process, informing your professional network of a new business venture, or as thank-you emails after meetings and events. The goal is to always make a positive impression on potential clients and new contacts.
Here are some helpful tips for writing follow-up emails and messages to ensure positive impressions.
Include the First Email
If you've sent a previous email or message to the contacts, include it in your follow-up. Never make the recipients search for the first email because it can make them lose interest. At the same time, re-attach files when needed if there are attachments in the previous message.
Be Specific
Be specific in your follow-up intention. Include something that the contacts said in previous conversations to help them remember. This specific mention is significant to them and will reduce the time they will likely spend remembering the follow-up message's purpose.
Write Genuinely
Keep a professional, polite, and conversational tone in your follow-ups. Don't use generic words, which will make the message easier to read.
Provide a Straightforward Question
If you're going to ask a question, make it straightforward. Since some contacts may forget and be confused, ask clearly, and don't confuse them.
Keep the Message Short
Short follow-ups are generally easier to respond to, so keep the message short and simple by giving specific context and instructions. You can also provide a deadline or send additional resources to make it valuable.
Sample Email Templates for Reaching Out to New Contacts To Follow Up
Templates are outlines for writing follow-up messages correctly and professionally. They include contact information, email signatures, company name, subject lines, and the recruiter or hiring manager's name.
Let's look at the follow-up email template guides to help you write your follow-up messages.
After a Client Meeting Template
Following up is standard practice in every business or client meeting. It can help retain professional relationships and remind the contacts of your excellent work for positive impressions. You can also do this to get updates and additional information about the progress of specific projects.
Here's an example of a follow-up template after a meeting: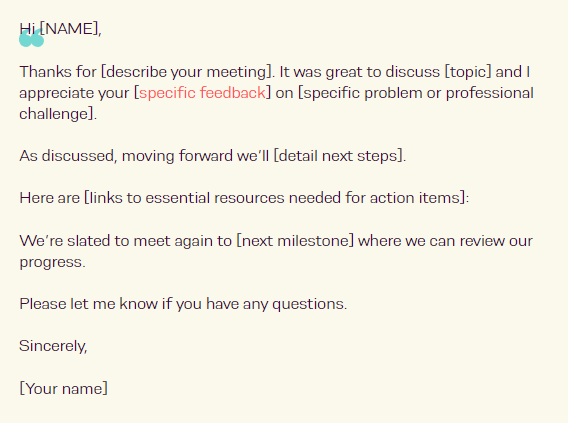 Image from meetingnotes.com
Inquiry Template
Some clients and customers send emails to inquire about your business, offers, products, and services. If they left a phone number, call them or leave a voice mail, then send a follow-up message.
Here's an example of a follow-up template for inquiries: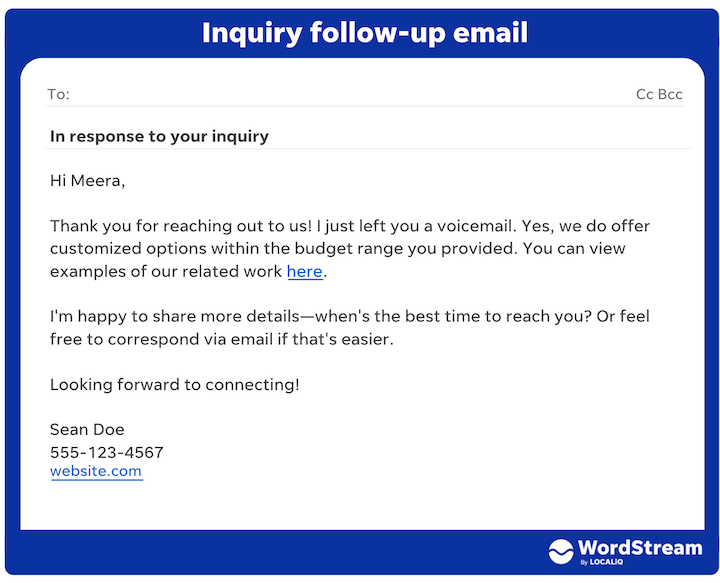 Image from wordstream.com
Content Download and Sign-Up Template
Some users download content, such as e-books and case studies, or sign up for your services. If your website is a content hub or software-as-a-service, your follow-up emails should contain similar resources and additional information the recipients may find helpful.
Here's an example of a follow-up template for content downloads and service sign-ups: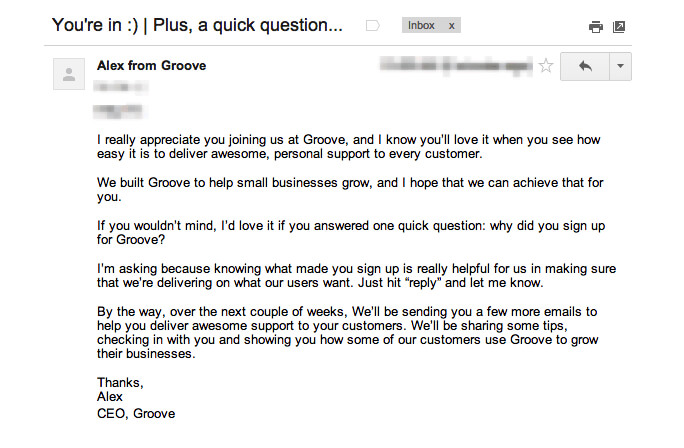 Image from blog.close.com
Discovery Call Template
Discovery calls are the first conversations with prospects interested in your business or offers. Discovery call follow-ups are your opportunities to know the potential clients better, help reinforce their interest in working with you, assess their suitability for your brand, and request their LinkedIn profiles.
Here's an example of a follow-up template after discovery calls: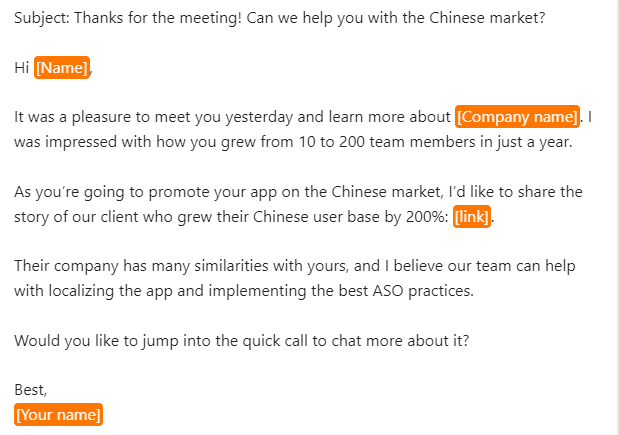 Image from sparkmailapp.com
Proposal or Quote Template
Business proposals and quotes are outlines of your project goals and plans on how to achieve them. Send a follow-up message if you haven't received a response from new contacts and potential clients regarding their perspectives on the proposal.
Here's an example of a follow-up template for a quote or business proposal: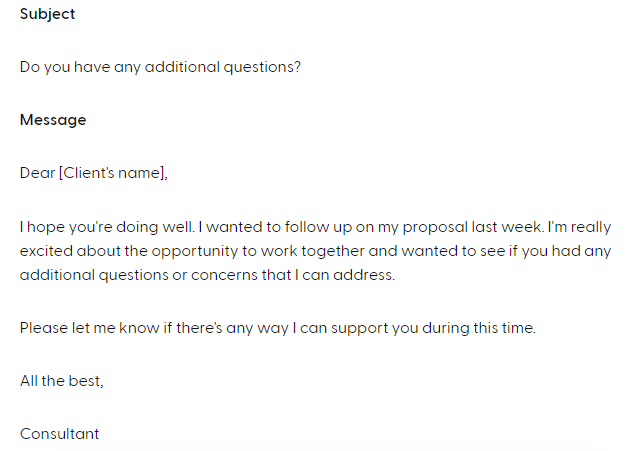 Image from weareindy.com
Invoice Template
Invoices are messages that summarize the transactions between businesses and buyers. They outline the purchase date, product or service order, payment methods, and due dates. Some people may forget their due dates, so invoice follow-ups are essential reminders.
Here's an example of a follow-up template for an invoice: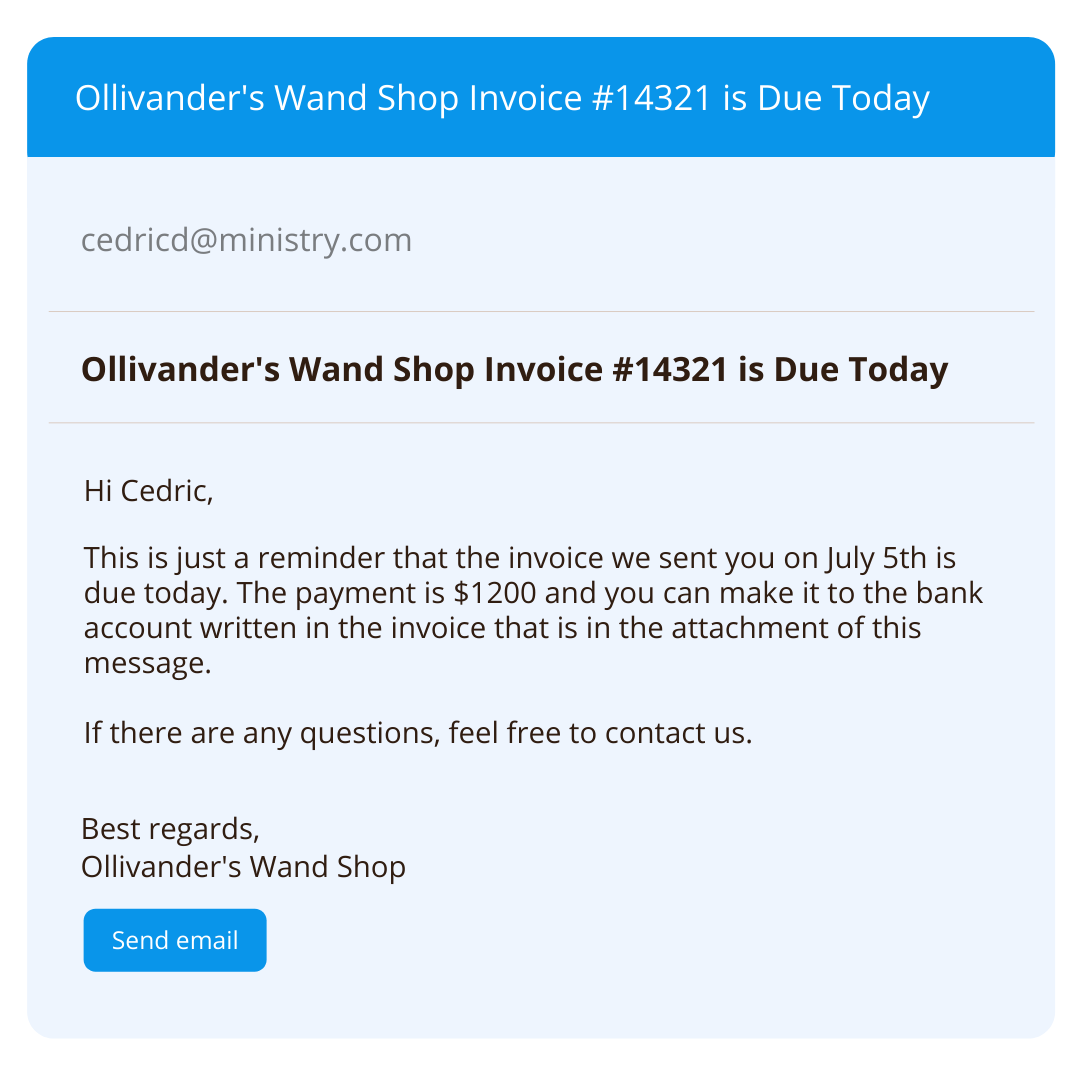 Image from regpacks.com
Request Template
People send messages to request documents or essential pieces of information. If there is no response, send a follow-up email.
Here's an example of a follow-up template for requests: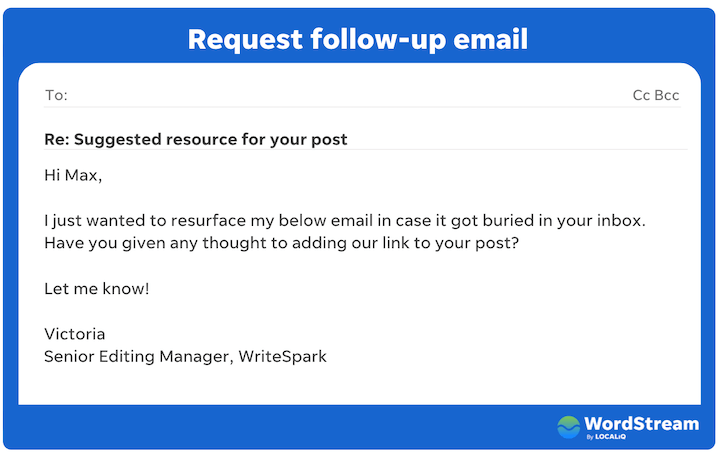 Image from wordstream.com
Networking Event Template
Networking events are gatherings that aim to build more professional relationships. Following up after attending one is necessary to nurture and solidify these connections.
Here's an example of a follow-up template after a networking event: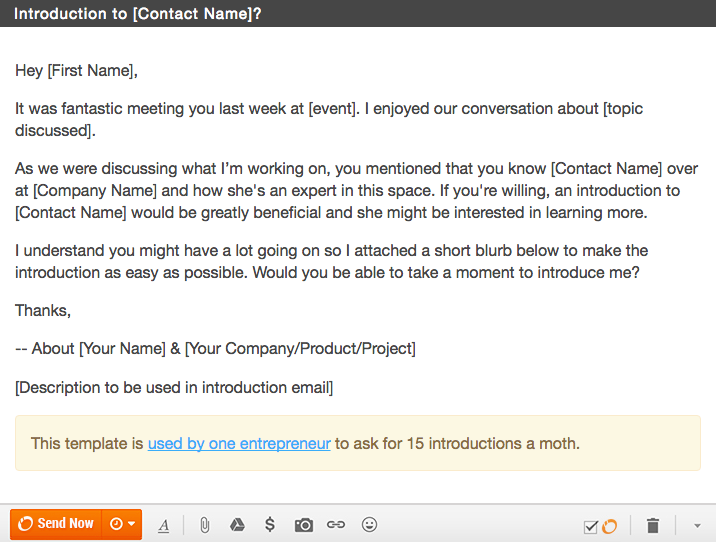 Image from medium.com
Interview Template
Interviews are usually done in the hiring process. Job seekers can send follow-up emails for updates or any information about their applications. Potential employers also send follow-ups when the applicant's status changes. Email subject lines for these follow-ups should include job titles or job application statuses.
Here's an example of a follow-up template after a job interview for applicants: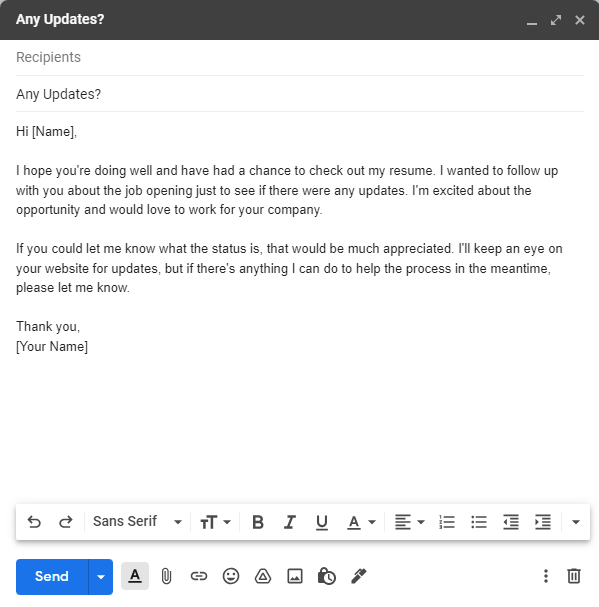 Image from liveagent.com
For employers: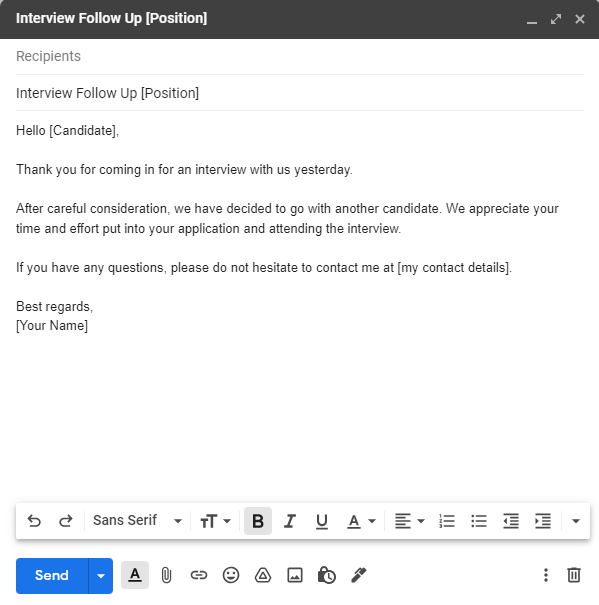 Image from liveagent.com
No Response Template
No response can be disheartening, but the contacts may have simply been busy and forgot to reply. Write your follow-up messages and avoid open-ended questions to help the prospects remember.
Here's an example of a follow-up template if there is no response after several weeks:

Image from flowrite.com
Follow Up With Your New Contacts Professionally and Timely
Following up with new contacts is straightforward. You shouldn't make them lengthy and challenging to read. Your follow-up message should be simple and short, with a clear call to action to build valuable connections for different business functions. This way, your professional network can help you establish your growth and success.
If you're looking for a tool that can help you keep track of your interactions with your contacts, then sign up for a free Contacts+ account. Our tool can help you manage your relationships effectively so you can facilitate timely and appropriate outreach that helps you build your network.