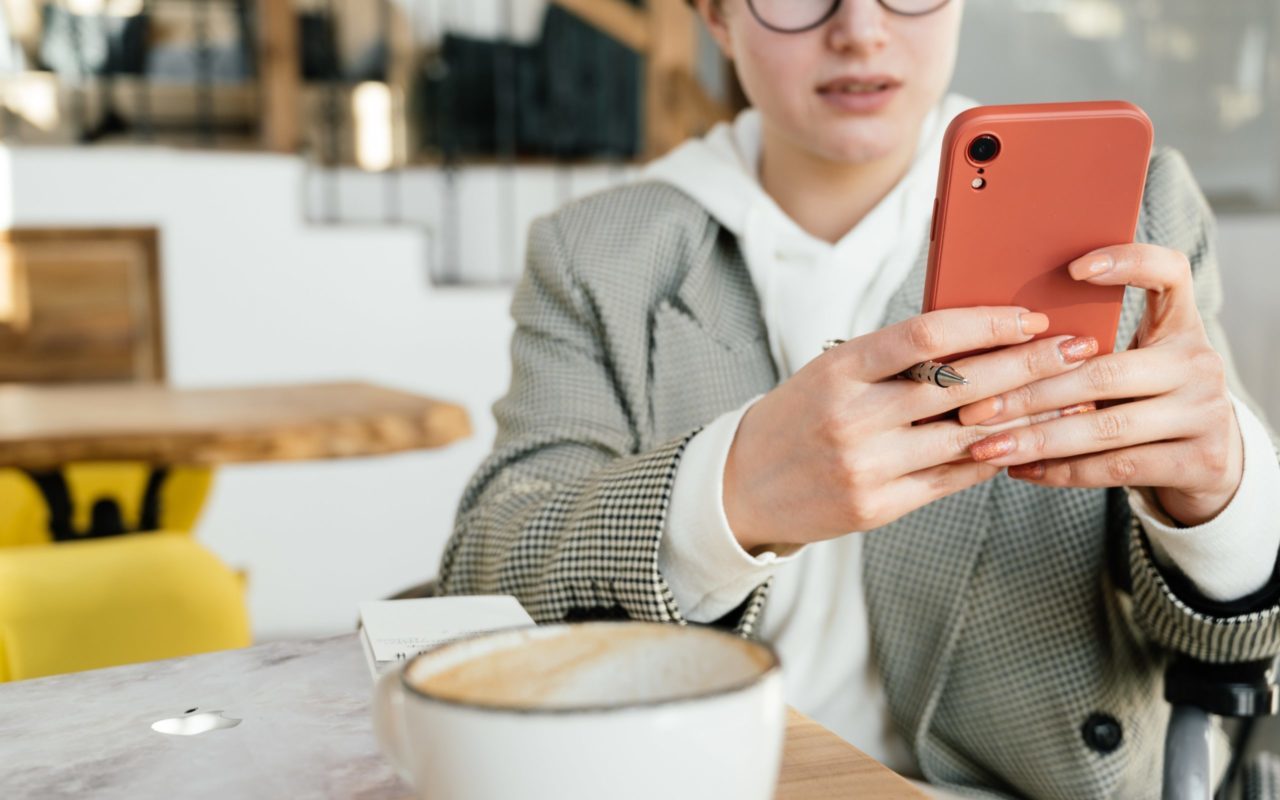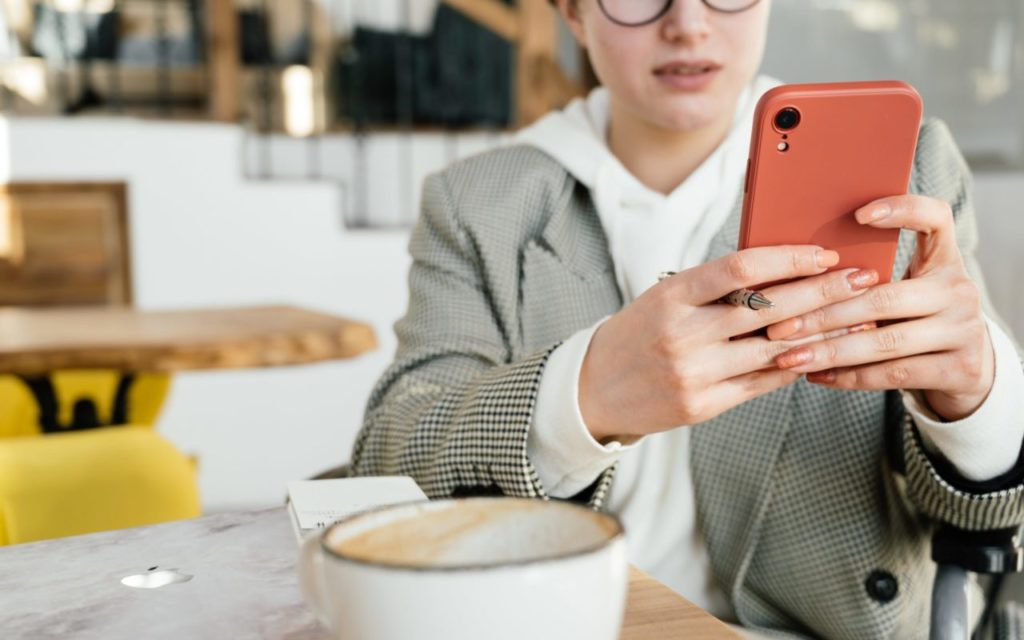 Is your business referring to SMS and text messages interchangeably?
It's important to understand all of the ins and outs of today's available communication tools, especially when it comes to best practices for making meaningful connections with your contacts.
Mobile messaging has become an increasingly popular form of customer engagement — and for good reason. 97% of Americans own a cell phone, and 85% own a smartphone (up from just 35% in 2011), according to the Pew Research Center. That means that there's a pretty good chance that all — or at least most — of your contacts are reachable on a mobile device, and direct messaging is a great way to do it.
As for understanding the difference between SMS and text messages, we're covering the basics below — including why they've become such a mainstay of modern brand-consumer relationships.
What's the Difference Between SMS and Text Messages?
The first and biggest thing to know about the difference between SMS and text messages is that there is no difference.
SMS, or Short Message Service, is a form of text message that's sent from one device to another. Notably, it's a text-only format, meaning it doesn't encompass texts that also relay information through images or videos.
An example of an SMS text that a business may send to its contacts includes a promotional text message or an appointment reminder. These messages provide information in a direct and impactful way, and depending on the service being used, can be easily replied to for back and forth communications.
As for a message that does include graphics, that is called MMS, or Multimedia Messaging Service. You may use both in your business communications, but SMS tends to be the easiest and most approachable text messaging format for both brands and consumers alike.
Examples of SMS Messages
We've already talked about this briefly, but SMS messages are widely used to send important information quickly and easily. Businesses, organizations, and individuals all use SMS messages for a variety of purposes, including appointment reminders, customer support notifications, marketing campaigns, special offers, and more. Here are some examples of how SMS messages can be effectively utilized: 
Appointment Reminders
Sending SMS messages to customers with appointment reminders can help ensure that appointments are not missed. Messages should include the date, time, and location of the appointment as well as any necessary instructions.
Customer Support Notifications
When customers contact customer service or technical support teams, they often expect immediate feedback and timely resolutions. Sending SMS messages can let customers know their requests have been received and provide updates on the progress of the issue. 
Marketing Campaigns
SMS messages are an effective way to reach potential customers with marketing promotions and special offers. Messages should include a call-to-action as well as details about the offer and any applicable terms or conditions. 
Emergency Alerts
In the event of an emergency, SMS messages can be sent quickly to alert people about dangers in their area. Messages should provide clear instructions on what steps to take and include any resources that may be useful.
What's The Difference Between MMS and SMS?
An MMS message, or multimedia messaging service, is a type of text message that can be used to send images, videos, sound clips, and other files. It is different from SMS (short message service) messages in that it allows for the transfer of larger bits of data than an SMS message can accommodate.
MMS messages are linked to a cellular network, allowing the recipient to access multimedia content even when they are not connected to Wi-Fi or an internet connection.
One of the advantages of MMS messages is that they are a more convenient way to share multimedia content than email or file-sharing services.
Since MMS messages are sent via a cellular network, they have a much faster delivery time than other forms of electronic communication. This is especially beneficial for users who want to quickly share photos or videos with friends and family. 
Overall, MMS messages are a useful tool for sending multimedia content via text message, providing an alternative to traditional methods of communication like email. They are a fast and convenient way to share files.
Why Texting Your Contacts is Smart Business
Texting isn't anything new. But over the years, we've learned quite a bit about how professionals can use them to their advantage when communicating with their contacts.
Here are some stats that highlight just how essential SMS text messaging has become to connect with your target audience:
Text messaging has become an increasingly common form of commercial communication, with

84%

of consumers noting that they've received an SMS message from a business before.

82%

of people say they open every single text message they receive, which definitely beats out the average industry-wide email open rate of

22.71%

.

It's not just Millennials who are always on their phones, with consumers aged 60+ checking their phones

at least 3x per hour

.
Aside from being an ultra-convenient form of communication, text messages are actually preferred among most consumers as a way for businesses to get in touch:
70%

of consumers say that SMS marketing is a great way for businesses to get their attention.
Equally key is the ability to communicate back and forth, with 60% of consumers noting that they'd like to be able to respond back to business SMS messages that they receive.
Basically, if you can say it over email, you can also (or alternately) say it over SMS text message — and you might get a better response for doing so. Other types of communications that are well-relayed through text include order confirmations, shipping updates, and customer service updates, all of which serve the purpose of conveying essential information while also meeting customers where they're at in terms of preferred communication styles.
Texting Tools For Your Business
One way to set up SMS messaging is through an SMS gateway. An SMS gateway is a service that provides two-way communication between your business and customers via text messages. It allows you to send out bulk messages to large groups of people as well as receive and process incoming messages from customers. Some popular SMS gateways include Twilio, Clickatell, and Nexmo.
Another option to consider is using an SMS API. An SMS API is a piece of code that enables you to easily integrate text messaging capabilities into your existing software applications. This allows you to send messages directly from your application without having to use a third-party service. Popular SMS APIs include MessageBird, Plivo, and Sinch.
Finally, you can use a software-as-a-service platform to set up SMS messaging. These platforms provide a range of tools that allow you to easily create campaigns, manage contacts, track analytics, and more. Popular platforms include Textlocal, Trumpia, and Zang. 
No matter which tool you choose, setting up SMS messaging for your business can help engage customers and drive conversions. By taking advantage of the right tools, you can create an effective text message marketing strategy that reaches and resonates with your target audience.
The Future of Text Messaging
If your business isn't already making good use of SMS text messaging for communicating with your customers and leads, then now is the time to start.
Gone are the days of 3G connectivity capping your SMS messages at 160 characters. Today, you can use texts to send robust, information-heavy communications to your contacts, and with the right tools, you can even allow them to communicate in return.
Text messages aren't just more convenient for your customers — they're also more suited to positive interactions. Your customers and leads can learn what they need to know fast, and they can keep your message on hand for easy reference later on. Not too shabby for such a simple and inexpensive form of contact outreach.
To make sure that your texts are as productive as possible, approach your SMS marketing campaigns much like you do your email marketing campaigns, segmenting contacts based on the information that's most relevant to them and hitting the right notes in terms of frequency and value. Your customers will appreciate it, and you'll save a lot of time and resources related to effective messaging.
Be sure to monitor your results, too, taking note of what kind of results you get and what types of messages have the biggest impact. The longer you do it, the more SMS text messaging will become part and parcel of your everyday best practices.