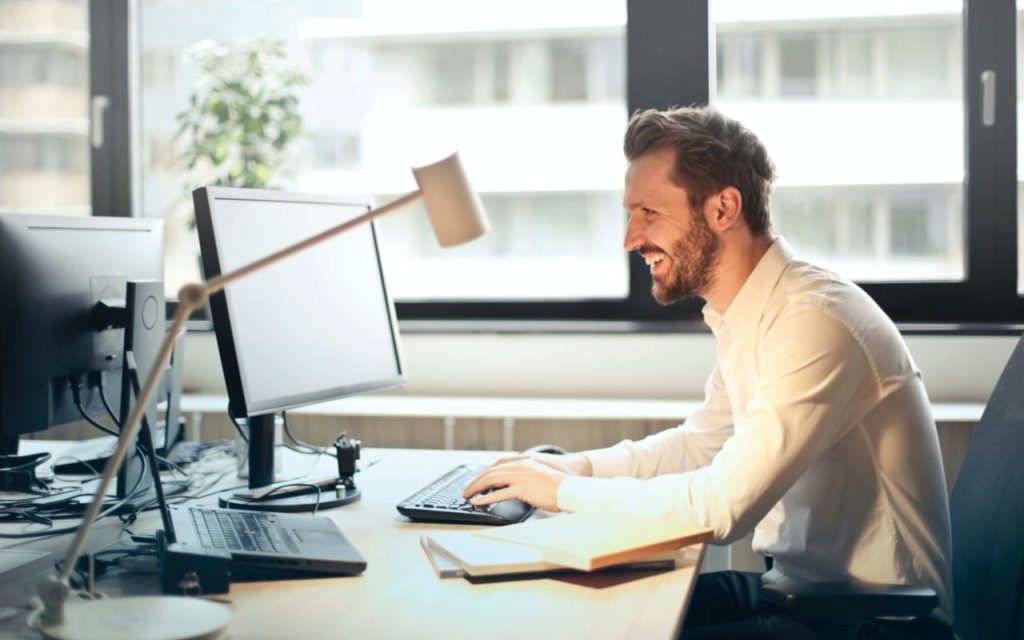 Love it or hate it, using Microsoft Outlook is a reality for many of us. Chances are, if you're an Outlook user, you've wondered how you can sync your Google Contacts with Outlook. With Gmail's increasing reach in the market, it's more and more common to have Gmail users accessing their accounts via third-party applications. Unfortunately, neither Google nor Microsoft seems to want to let you sync contacts without jumping through a few hoops. So we've tried out the hoops for you and come up with two great ways to accomplish Google Contacts sync with Outlook.
Contacts+
A simple solution would be to use a third-party integration provider, like Contacts+ to seamlessly move contact information between Google Contacts and Outlook.
Contacts+ can help you make sure key data isn't lost and that updates are made as soon as changes go into effect in either app. We're able to provide you with a consolidated address book that's automatically synched up. Nothing's easier!
Windows Only(?)
From what we've found, the only reputable methods for accomplishing this both exist on Windows. While Outlook for Mac is certainly something that can't be ignored, the vast majority of Outlook users are also Windows users so this factor shouldn't hurt things too much.
There is, apparently, a way to make it work with Outlook for Mac. But the method is so complex that the author of the only blog post I could find that discussed the method in depth went so far as to draw a schematic for what had to happen.
Google Workspace? That's Easy.
Here's the good news – If you're using Google Apps you're in luck. There's a Google-produced tool just for you. Google Workspace Sync for Microsoft Outlook is easy to integrate and it does everything that you want it to do. There's even a video to walk you through the installation.
Other Options
The first method that we'll talk about is probably my favorite of the two. It's an open-source project called GO Contact Sync Mod and you can find it on SourceForge. It features bi-directional sync so that when you enter a contact in either Outlook or Gmail, it will appear everywhere. There's a load of other features, as well:
Contact Categories and Contact Photos
Backup your Outlook Contacts to the Cloud
Software free-of-charge
Synchronize your Exchange contacts as well as your contacts in a PST file
Synchronize your contacts with Windows Phone 7 (WP7), iPhone and Android over the air through Google
The other method has a free version and a paid alternative with more features, and it's called Contacts Sync. While I'm a huge fan of open-source software, there's something to be said for using a paid version of a product because someone's income is reliant upon them making it work well and continuing to update it. Unfortunately, the free version of Contacts Sync doesn't do two-way synchronization so that's a potential deal-breaker.