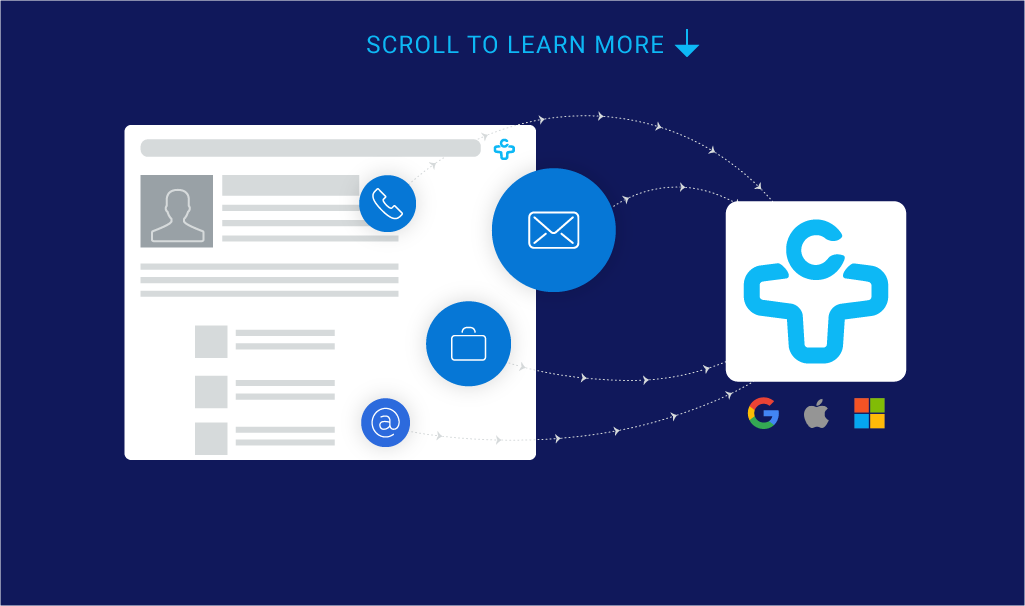 Networking with prospects, clients, influencers and other high-value relationships has never been easier thanks to professional and social media platforms. But managing all of those relationships across several networks, platforms and events can be time consuming at best and chaotic at worst.
We're helping you centralize and maintain your network with our latest release, which introduces a new chrome extension for capturing contact data on social, plus business card AI to help you quickly add new business cards to your address book.
Introducing Contacts+ Connector for Chrome ?
Get it for Free Now in the Chrome Store
Now you can add a contact from any social media profile page to your Contacts+ smart address book with just a single click. All you need is the Contacts+ Connector Chrome extension and a Contacts+ account (sign up here for free). And that's just the beginning…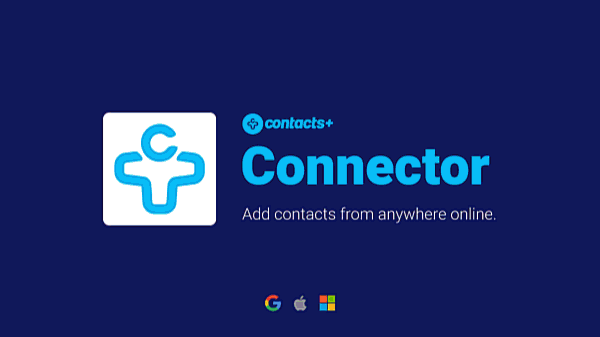 Contacts+ continually searches the public web for data and updates you may not already have around your contacts. It's like a personal assistant doing a bit of detective work in the background while you go about your day. As you add new contacts to your address book from the Connector extension, your network grows. Data enrichment fills in missing blanks and deduplication keeps your contact database clean and up-to-date.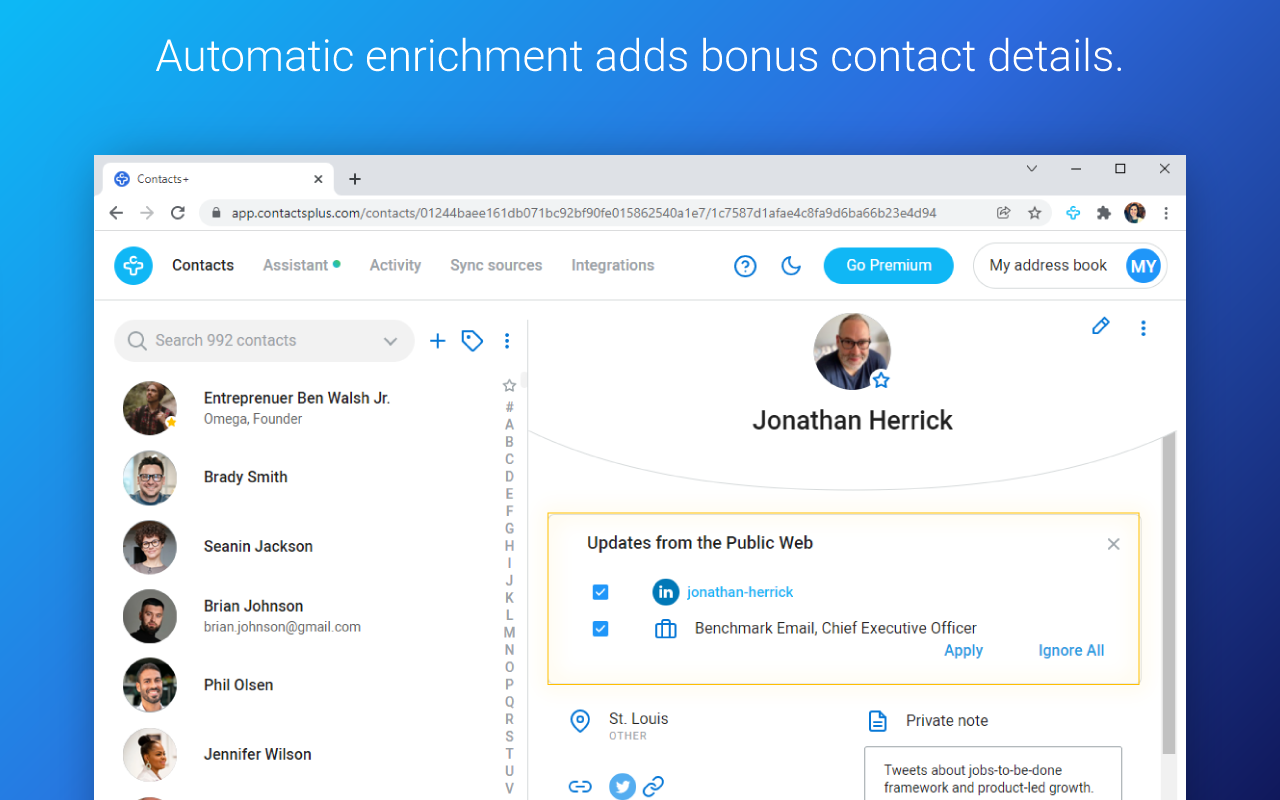 Finally, Contacts+ syncs your address book with all of your connected data sources. This means that the contact you added with a click from the Connector Chrome extension gets updated and synced with your connected Google Contacts list.
Ready to give your social networking efforts a boost? Get Contacts+ Connector from the Chrome Store.
New business card scanning AI available for iOS, Android, and web ?
While online events may be more popular than before, networking in person never truly went away. Our latest iOS update helps you take advantage with business card scanning AI. Just choose "Business Card Scan" when you add a contact to your Contacts+ app on iOS, Android or web, and snap a photo of your business card. Name, email address and other relevant information will be automatically scraped. Edit and save to your liking.
With the latest release, it's never been easier to grow and enrich the contact data from your network. If you don't already have an account, it's free to sign up for Contacts+ and try out the new chrome extension and business card AI.