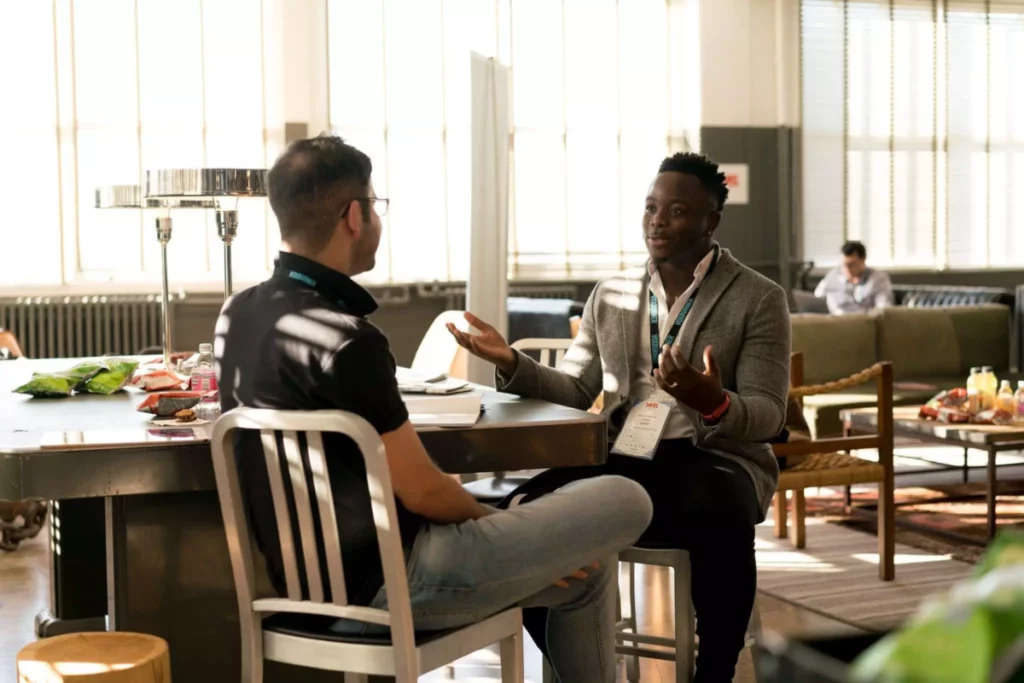 Whether you are looking for more investment opportunities, looking to expand your network, or want to grow your brand, the answer might be there in your contacts list. Engaging in dormant relationships might be the key to achieving your goals.
Dormant relationships are people in your network or contacts with whom you do not interact frequently or haven't connected over time. While you may want to end things and say goodbye, re-engaging with dormant contacts with the help of a contact management app, like Contacts+, can help you uncover a goldmine.
Let's take a look at how you can re-engage dormant contacts and turn them into warm leads.
Dormant Contacts Grouping
Before engaging your dormant contacts, how do you know which contacts make the most sense to focus on? You can use the groupings below to tag and segment the various groups of dormant contacts on your list, which will help you determine which to prioritize. 
The Friendlies
We all have professional contacts that are more than that. They've grown to become personal contacts. Friendlies are former clients and colleagues you are not in touch with anymore but would be excited to connect with you again. With the friendlies, requesting referrals or links to grow your network is a great way to re-engage; just make sure you offer something in return, so the favor isn't one-sided. 
The Inactives
The inactive group comprises of past clients, colleagues, prospects, or key personalities in your network that strictly interacted professionally with you. While there is no personal tone to the connection with this group, they are warm leads. It is vital to lead re-engagement with a resource they'll find valuable to start on common ground.
The Ghosts
The ghosts are like dormant contacts in the inactive group. The difference is that apart from having had a professional relationship with you, they made no effort to remain with your business or keep building on the connection.
It probably makes sense not to engage this group, but you should try one more time to see if you can sway them to your side. Be authentic about your reason for reconnecting and let them know how much you value their relationship.
The No Group
Not every prospect, colleague, or client says yes to your pitch. This group houses contacts who have said no to your pitch or ideas. Rather than ignore this group entirely, as most do, analyze to see if you now have what it takes to build a professional relationship or work together.
The answer may have been no, but you can determine if reaching out again is worth the shot when you look back through your notes on previous interactions. 
How to Engage Your Dormant Relationships Using Contacts+
Now that you have identified the different groups of dormant contacts, it's time to use Contacts+ to rekindle those relationships. Here's a re-engagement step-by-step guide: 
Analyze Your Last Correspondence
Before reaching out, you need to analyze your last few correspondences with a contact to identify the topics of discourse, the context around conversations, and how often you reached out. The Contacts+ Notes feature helps you understand your relationship with a dormant contact and what you discussed.
With the call log, you can identify how often you've communicated. All these give you an idea of how to approach the contacts and possible topics to converse about.
Send Re-Engagement Email Campaigns
Instead of working across multiple software and channels to reach out to dormant contacts, take advantage of Contacts+ Zapier integration for a convenient workflow.
If you plan to use a re-engagement email campaign series to get in touch and rekindle old relationships, integrate Contacts+ with your email marketing software like Benchmark Email. Are there other channels and touchpoints you would like to explore? Then integrate Contacts+ with a CRM, Like BenchmarkONE, to get all the details about your contacts in one place.
2-Way Sync and Auto-Updates
With Contacts+, you don't have to worry about manually deleting or updating your contacts' details across multiple devices. As you manage your dormant contacts, the changes you make are synced on your Contacts+ account automatically across devices, thanks to the two-way sync.
Our app also keeps your list fresh and updated. It doesn't matter if you haven't established contact recently—the auto-update function scans public directories for up-to-date information about contacts on your list to ensure you can always establish a connection when needed.
Don't write off inactive contacts without making an effort to re-engage them first. You may be throwing away key partnership opportunities, potential clients, and connections with industry leaders. Don't worry about the hard part — Contacts+ will take care of that for you, so you focus on nurturing important relationships.