Back to Blog
How to Use Google Contacts in Conjunction with Contacts+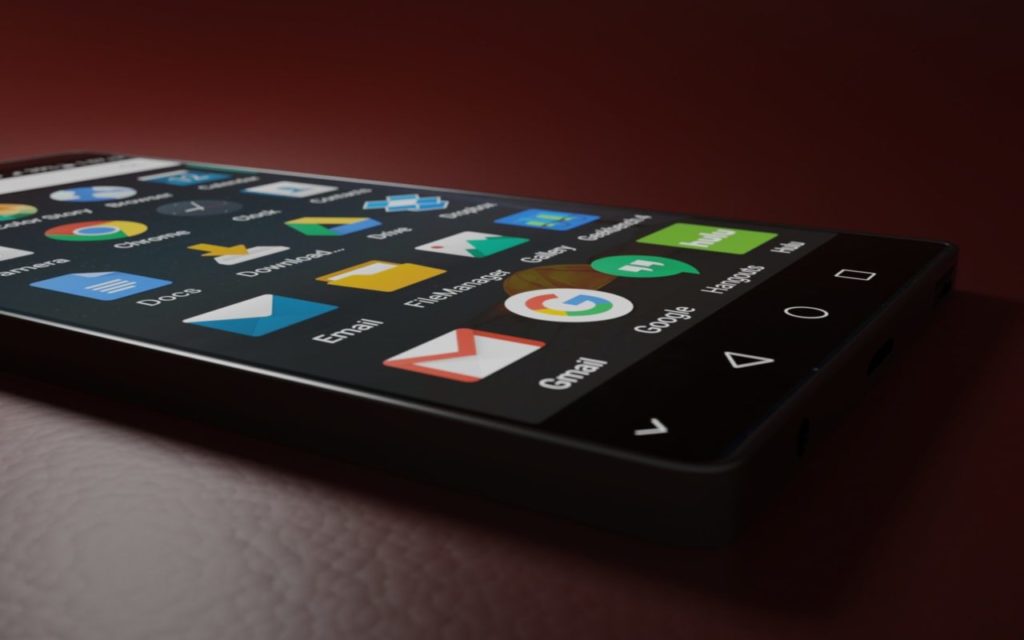 Google Contacts is a powerful yet easy-to-use contact management tool for freelancers and business owners. You can use it as part of the G Suite or as a standalone tool to bring some magic to your customer relationship management (CRM). 
However, with the free price tag, it seems Google has left some of its functions on the backburner. The tool has a few constraints that might limit its usability, particularly for business owners. This is where Contacts+ comes into play.
Contacts+ complements Google Contacts, allowing you to enjoy all the capabilities of a well-rounded contact management tool. Read on to learn how Contacts+ helps solve the shortcomings of Google Contacts.
What Capabilities Does Google Contacts Offer
If you've been using Gmail, chances are you've seen this tool in action — even though you didn't notice. 
For example, have you ever started to type a contact's email in the "To" field only for multiple emails and names to pop up? That's just one way Google Contacts complements other G Suite products. 
Besides that, Google Contacts lets you: 
Create contacts and contact groups

Email contacts directly from within Google Contacts

Sync contacts with Gmail so they update regularly

Export or import contacts

Find contacts for anyone within an organization with ease.
Overall, Google Contacts isn't the most complete contact management tool on the market. For example, some of its contact management functions appear half-baked, plus the software doesn't provide a lot of information about the people you communicate with. 
But Google Contacts can be a handy productivity tool when you incorporate it into your business or marketing routine — if you remedy its minor deficiencies.    
Fortunately, you can unlock Google Contacts' full potential if you use it in conjunction with Contacts+. The software offers multiple functions, including contact management, contact enrichment, contact deduplication, and a unified address book. 
But, how does Contacts+ improve Google Contacts capability?
How Does Contacts+ Remedy the Drawbacks of Google Contacts?
Google Contacts has a few shortcomings when it comes to contact creation and contact management. Thankfully, with Contacts+, you can fill in the missing pieces. 
Here's how you can use Contacts+ to leverage the benefits of a well-rounded contact management app. 
Adding New Contacts 
Google Contact lets you add basic info like name, company, job title, email, phone number, nickname, and mailing address. You can also import contacts via CSV file or add contacts directly from your organization's directory. But that's about it. 
Contacts+ allows you to add contacts the same way and takes it a step further with our business card scanner. Contacts+ leverages human transcription and its proprietary API to add the details on business cards to your address book in just a few minutes.
Syncing Contacts Across Multiple Accounts
If you have contacts in two separate Google accounts, how can you sync them to create a single address book? With a manual process, you'd first have to export contacts from one account and then import them into the other.
Doing so presents a few hurdles. 
First, Google Contacts only allows you to export/import 3000 contacts at a time. So if you have 20,000 contacts, the process will be tedious. Second, there's always the risk of losing contacts in the process. Plus, if changes occur in either of the Google accounts (after the initial sync), you have to sync them all over again. 
Enter Contacts+ sync function. 
Contacts+ enables you to complete the sync in a few steps. The best part is that you're able to sync contacts across five Google accounts. But that's not all. 
When you turn the sync button "on," you don't have to continually update your address book every time changes occur in either of the Google accounts. Contacts+ handles everything, ensuring the address book is always up-to-date without you having to lift a finger.  
And this doesn't just apply to Google accounts — you can also sync contacts across iCloud and Microsoft Outlook, and even from Mac, Android, and iOS devices. 
Looking Up Contact Details
With Google Contacts, you only get basic information about your contact. For example, name, job title, and nickname (if you've added one). 
Contacts+ raises the ante when it comes to looking up additional information about your contacts. It consolidates the contact's data from other contact management tools along with social media to create an enriched profile.
When you look up details about your contact, you get contextual data — including name, phone number, email address, and social handles — so you only ever contact the right person. No more sending emails to "annah@gmail.com" instead of "anna@gmail.com," only to say, "Oops! I'm sorry this was meant for so and so." 
Content Deduplication
Moreover, when it comes to contact deduplication, Google Contacts only handles the first part — searching for duplicates. From there, you have to merge contacts manually. Contacts+ scans your address book for duplicates and merges them automatically.
Get Started With Contacts+
Contacts+ allows you to access and manage contacts on the Web, Android, iOS, Chrome, and Mac devices. It also supports customizable integrations with Dossiers, Social Clip and Blendr.io. Ready to get started? Sign up for Contacts+ free plan today.