Back to Blog
How to Launch Your Personal Newsletter (and Why You Should)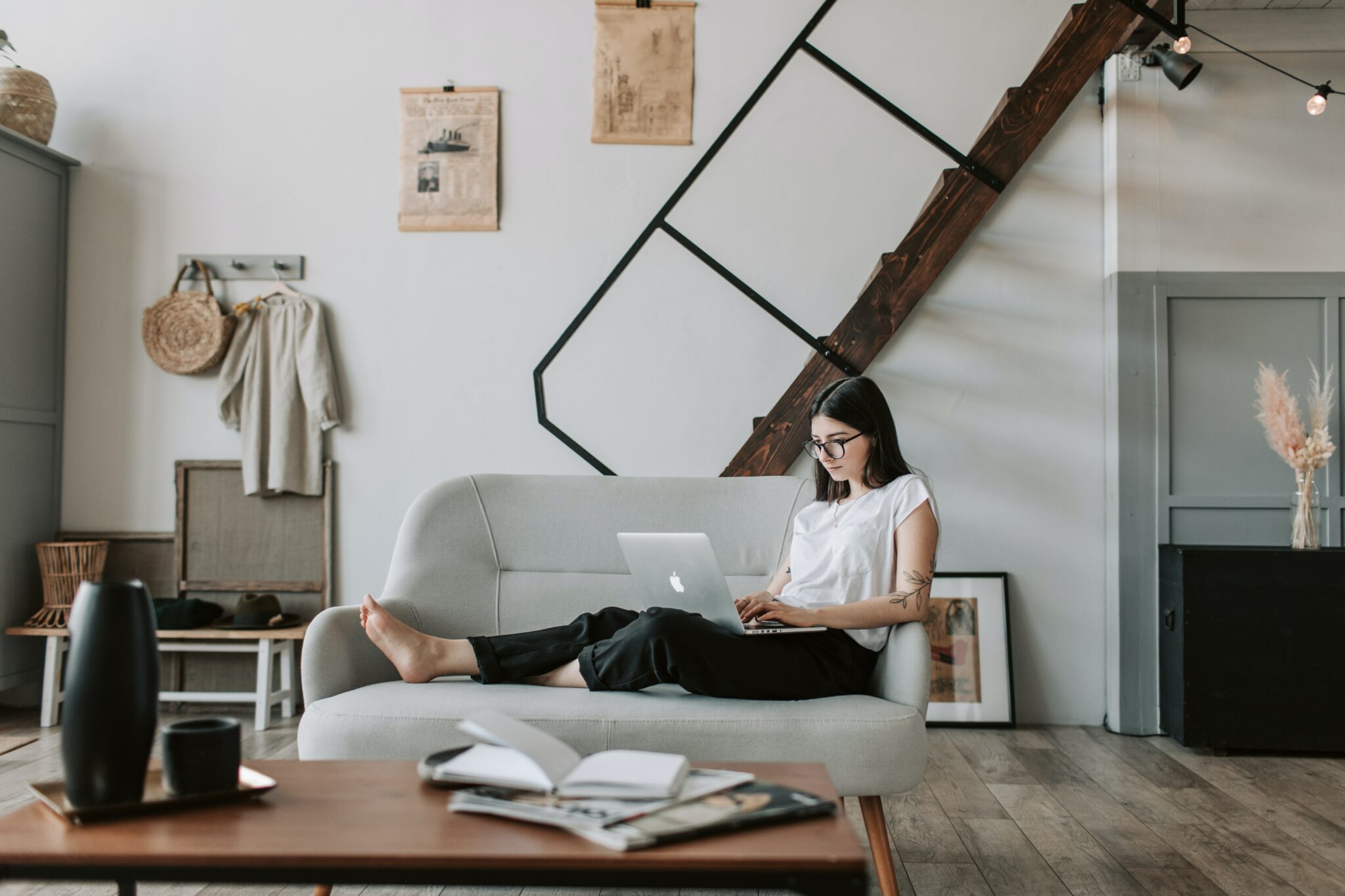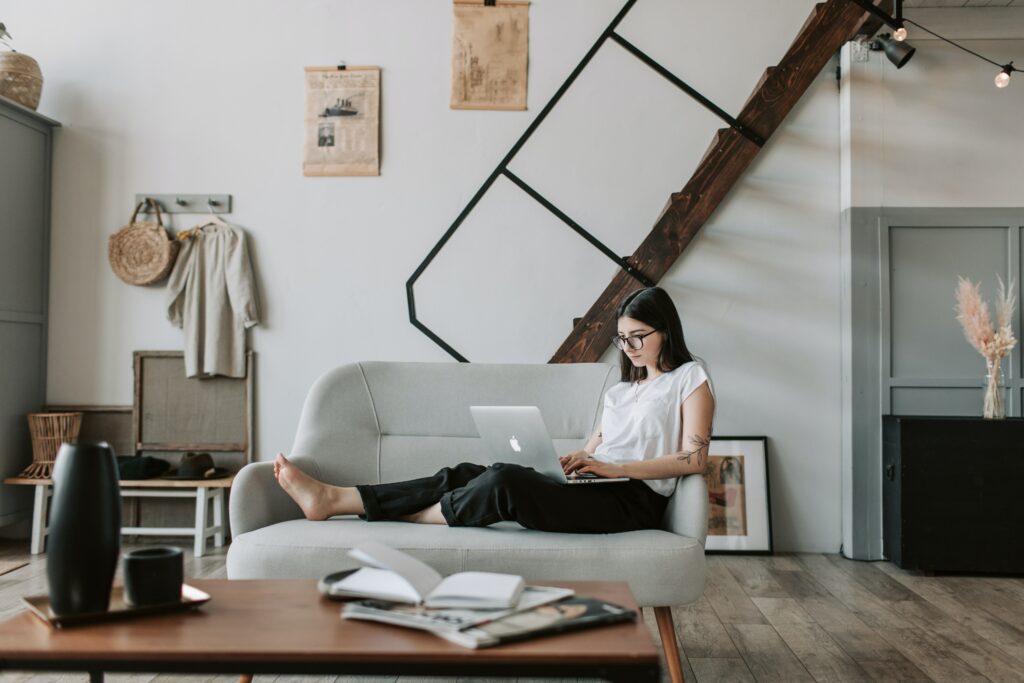 As digital marketing has evolved over the past few decades, there remains one constant: the power of the one-to-one connection. People do business with those they know, like, and trust. If you want to boost your "know-like-trust" factor, the personal newsletter may be just the ticket.
A personal email newsletter done right will build your credibility as a professional in your industry and build your personal brand, while keeping in contact with important connections in your network. Here's the skinny on the value of personal newsletters for business owners and entrepreneurs — and how to launch your own.
Understanding the Value of Personal Newsletters
Part of the reason that email endures as one of the most effective marketing tactics is because of its intimacy. It's a direct channel to a rapt, targeted audience. Unlike YouTube ads, billboards, popups, and the like, email doesn't require you to interrupt your readers' lives. Instead, a newsletter is a consensual relationship between you and your contacts — they've opted in because they want to hear from you.
Personal newsletters come in all shapes and sizes. Tailor your newsletter to meet whichever needs are most important to your business or career right now. Here are some examples:
Entrepreneurs

can use personal newsletters to crowdsource new ideas, spread the word, and generate demand for innovations.

Real estate professionals

can stay top-of-mind with potential or former clients and keep them aware of

changes in the real estate industry

.

Venture capitalists

can build valuable connections and establish themselves as subject-matter experts through informative, targeted personal newsletters.
Identifying Your Newsletter Niche and Target Audience
Who's your newsletter for? The answer should never be "everyone."
Before you hammer out a first draft, take time to define your target audience. Jot down answers to the following questions:
What are their needs and interests? 

How much do they know about you and your industry? 

What do they need to know, or what would they like to know more about?

How can you improve their lives?

What kind of call-to-action will you include (book a consultation, sign up for a free trial, purchase a product), and what kinds of content will drive those results?
Get inspired by subscribing to existing newsletters in your industry. Study what works and what doesn't, and develop your own unique ideas and angles.
Crafting Compelling Newsletter Content
While some interpret "personal newsletter" to mean a play-by-play of what's new in the sender's life or business, the best newsletters are far from promotional.
Instead, follow the adage that great content should "entertain, inform, or inspire." Brainstorm a working list of ideas, and then create a reusable template that includes headlines, an introduction, your main content, and a call to action.
Use a mix of formats to keep your content fresh and engaging. Think articles, interviews, curated content, and imagery. 
Choosing the Right Newsletter Platform
With hundreds of email marketing providers offering drag-and-drop templates and no-code solutions, there's never been a better time to launch a personal newsletter. Popular newsletter platforms like Substack, ConvertKit, and Benchmark Email offer free trials or even free plans to help you get a feel for their functionality before making a commitment.
When deciding on a platform, consider user-friendliness, customization, scalability, and analytics. Compare options on sites like G2 or Capterra to find the perfect fit for your content, audience, industry, and budget.
Setting a Consistent Publishing Schedule
According to Campaign Monitor, 61% of consumers want to get at least one email per week from their favorite businesses. One email a week is a good benchmark for newsletter newbies, although your publishing schedule should match your own capacity for content creation.
When choosing your publishing schedule, be realistic! Ambition and perfectionism are the biggest killers of most marketing campaigns. While consistency is important, it's not the end of the world if you miss a week. Choose a schedule you believe you can uphold for at least six months. Then, carve out ample time for ideation, editorial calendar planning, content creation, and the technical work of scheduling and analyzing your content's performance.
Growing Your Newsletter Audience
When growing your newsletter audience, whether you're starting from scratch or working with an existing list, the best place to begin is with who you already know. Spread the word about your newsletter on:
Social media.

LinkedIn, Twitter, Facebook, Instagram, and TikTok are all lucrative platforms for garnering signups.

Your website.

Add a popup, floating bar, or form where visitors can subscribe.

Existing advertising platforms.

If you're already using a digital billboard, for example, include a URL where viewers can sign up for your newsletter.

Industry associations and groups.

Reach out to your alumni association, professional organization, or other networking groups about promoting your email.

Personal contact list

. Consider sending a mass email to known and trusted

personal contacts

, inviting them to subscribe to your newsletter and spread the word to their friends and colleagues.
To attract cold leads, consider creating lead magnets and other incentives to encourage new signups. Paid advertising, collaboration with industry influencers, and cross-promoting others' newsletters can also help build your list.
Analyzing Newsletter Performance
Once you've been sending emails out for a month or more, you can begin analyzing performance and making adjustments to improve conversions. Here are some of the key metrics to keep an eye on:
Open Rates
Your open rate tells you roughly how many people on your list are opening your email. It's expressed as a percentage of the total number of subscribers.
There's no standard ideal open rate, but if your open rate is low and your unsubscribe rate is high, you're likely emailing the wrong audience (or one that hasn't willfully opted in). 
If your unsubscribe rate is low, but your open rate is still low, your email subject line and intro content likely need to be adjusted.
Click-Through Rates
Click-through rates (CTR) show you how many people are clicking links in your emails. A high CTR indicates you've created something very compelling; a low CTR might signal readers' unwillingness to buy or learn more about a particular topic.
Subscriber Growth
As your email list grows, you can determine which channels are generating the most leads so you can adjust your marketing strategy accordingly.
Once you've gathered ample data, you can start experimenting with different schedules, content types, CTAs, and more to address different goals. But when you're just getting started, the best use of your time is to just focus on the content. With great newsletter content, great results will follow.