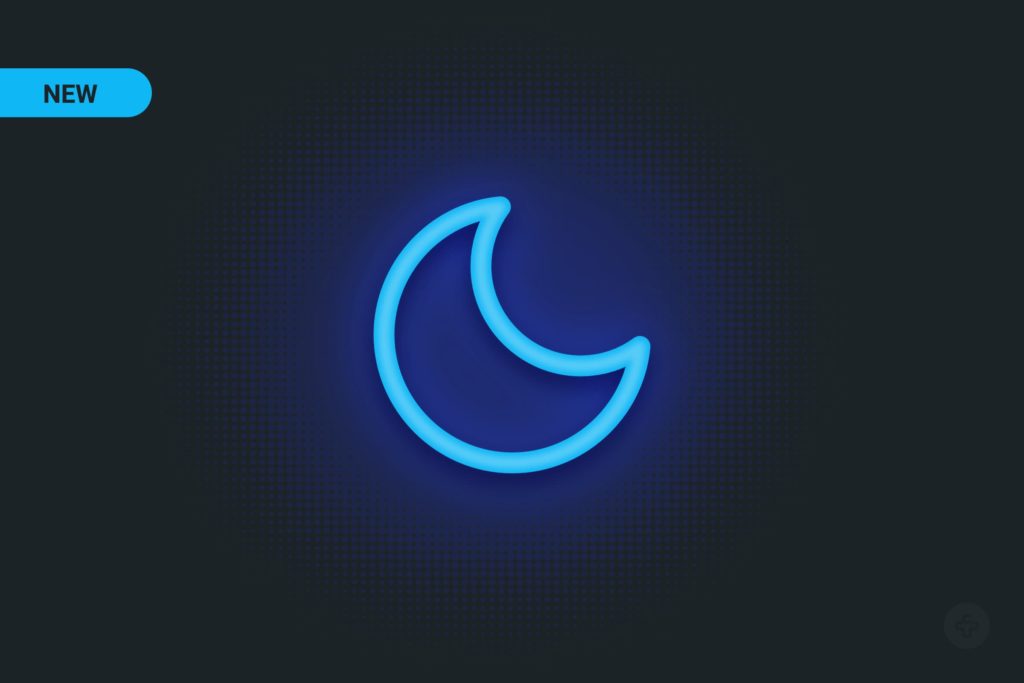 The hardest thing to see is what is in front of your eyes.

Johann Wolfgang von Goethe
We are excited to announce a new feature that is now available on web and iOS.  And hopefully, it will allow you to see what's in front of your eyes, a bit better! Dark mode is here!
After many requests, we are happy to say that dark mode is now available in our web application and iOS applications. Continue reading to learn how to enable dark mode on both apps.
---
How to Enable Dark Mode on the Contacts+ web app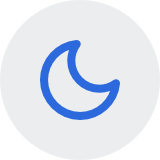 Enabling dark mode on the web app is very simple. Look for this icon near your avatar (on the top right portion of the screen) to toggle the view between light and dark.
Here is a contextual view of where you can find the dark/light mode display toggle.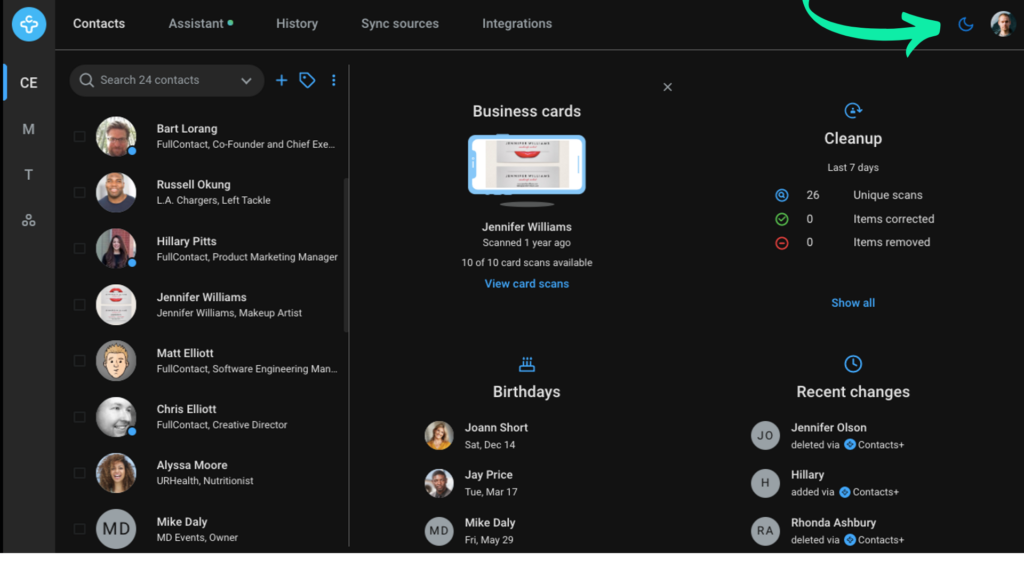 ---
How to Enable Dark Mode in iOS 13
On iOS, dark mode is enabled using the system-wide settings for your phone so that it works in conjunction with your other apps that support dark mode.
To enable dark mode on iOS you need to:
Make sure your operating system version is 13.0 or later (you can see what version you are on by going to Settings > General > Software Update)
Once you confirm you are on iOS 13, go to your iPhone Settings > Display & Brightness
Select 'Dark' from the two appearance options to enable dark mode. You also have the option to set this an an automatic display.
Once you've enabled dark mode, you can go back to your Contacts+ and experience the dark version of the app.
---
That's it, we hope you enjoy the new feature!  I've been testing dark mode for a few weeks and it's now my default view – day or night.  As always, let us know if you have any questions or feedback at support@contactsplus.com.