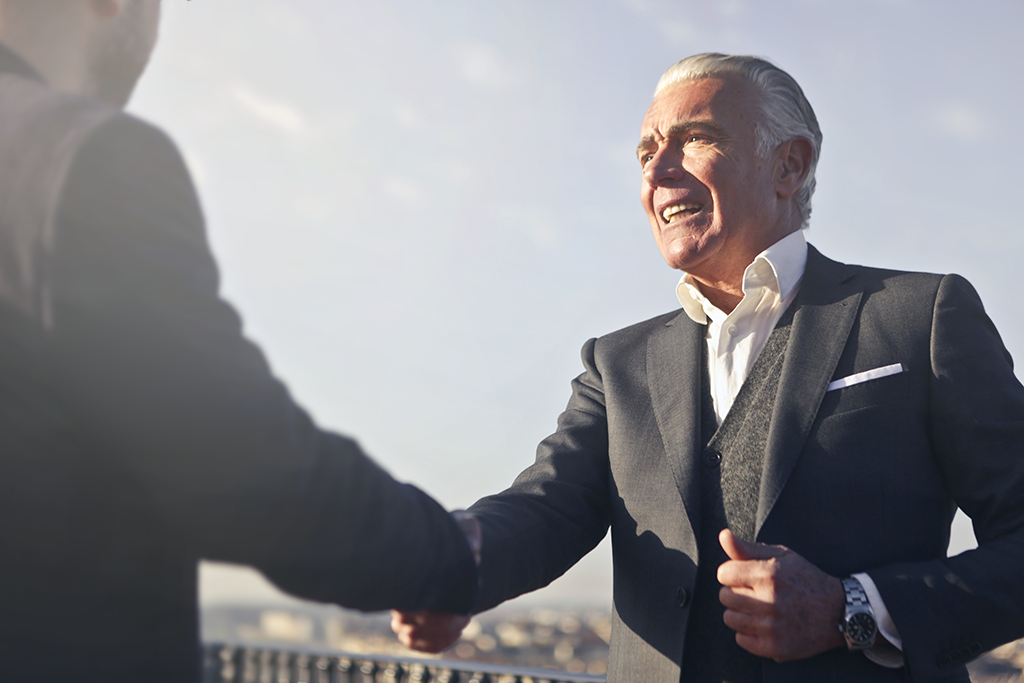 Photo by Andrea Piacquadio from Pexels
If you're still collecting physical business cards, that's great, but there's a lot of room for error when you don't go digital. And as we anticipate conferences and in-person events to pick back up this summer, you're going to want a more efficient way to manage your new contacts than just the old-fashioned way of collecting business cards. 
This article will discuss how to use AI to create digital business cards and the benefits of doing so.
What Is a Digital Business Card?  
A digital business card is a virtual business card that's a quick and easy way to access contact information online. It's similar to the printed business card in that it tells partners, customers, or stakeholders a lot about your professional profile. 
It provides information such as your: 
Name, employer, and job title/position

Picture or video

Company identity (logo)

Contact information and address

Social media contacts/profiles

The primary location of operation
Traditionally, you had to carry a bunch of cards and hand them out when you meet relevant people. The digital business card saves you all that hassle. You embed a URL or QR code on your webpage or share a link with prospective customers or business partners. This way, the customer can click the link or scan the QR code to see your contact information. 
Why Digital Cards Are Better Than Printed Cards
The use of digital business cards caught on in the business realm during the COVID-19 pandemic as the global workforce retreated to their home offices. If you are yet to try them, here are some of the benefits you're leaving on the table. 
1. Cost-Effectiveness
Creating printed cards can become costly quickly. You hire a graphic designer to create the artwork and then pay for the printing services. You'll also have to reprint more cards as you hand them out and redesign the card when you jump ship, change roles, or contact data. 
Virtual business cards save you all those costs. There are free yet customizable digital card templates that enable you to create e-business cards on your own. Some apps also allow you to access premium features such as QR codes and URLs for only a small fee. Plus, digital cards save the cost of frequently reprinting cards.
2. Convenience
When you change roles or companies, it can take days or weeks before you print a new up-to-date business card. During that transition period, you won't have an accurate card to share. A digital business card helps you sidestep these inconveniences. Since the information is stored digitally, you can edit it anytime, anywhere. You can update your profile picture as you wish, add a new phone number, and update any other details as you see fit with a few keystrokes.
3. Easy Follow-Up and Conversation
When you hand out a printed business card, there's no guarantee the customer or partner will revisit the card and contact you. Many times the cards are tossed somewhere, never to be seen again. 
Thankfully, e-business cards present your contact information in a digital format, giving you more control over the process. Some include instant saving features that make it easy for the recipient to add them to their CRM system or phone book. That enables interested customers to follow up your conversation and build thriving relationships. 
4. Contactless Sharing
One of the key reasons digital business cards became very popular during the pandemic is their contactless sharing capability. Virtual and online events and meetings have become a natural part of the modern corporate world. Thanks to virtual cards, it's now possible to share your contact information without meeting the recipient face-to-face. 
You can hold up your QR code during the video meeting and ask interested parties to scan for your contact information. Alternatively, you can email, text, or share the card on social media with ease. 
How Contacts+ Helps Manage Digital Business Cards
So far, our article has focused on the value of creating and sharing digital business cards. But how can you manage the digital business cards that you receive?
As a business owner, you can't afford to let these cards rest in your inbox, messages, or social media. You have to store them in a single repository for easy access and management, and this is where Contacts+ comes in. Contacts+ enables you to:
You can get a first-hand feel for these Contacts+ features when you sign up here.