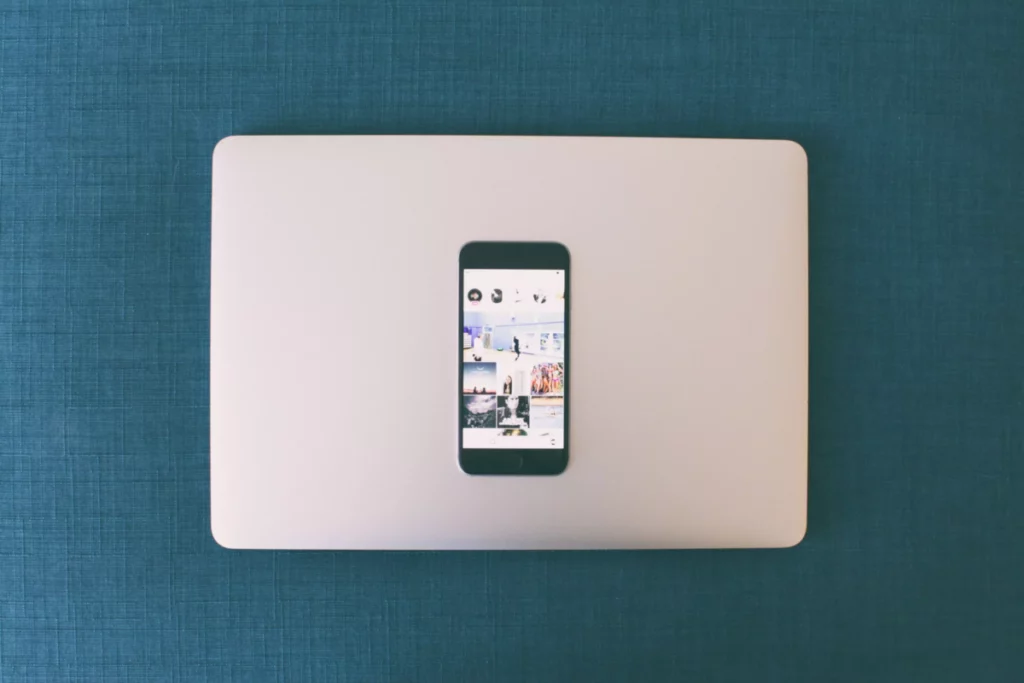 Networking is a crucial part of building a successful career. A great professional network gives you a fresh perspective on important issues, plus the opportunity to share ideas on various challenges and business experiences and work alongside peers on achieving your most ambitious career goals.
And while LinkedIn is an obvious choice for networking, you shouldn't discount Instagram. The site is the fourth largest social media platform, with 1.440 billion active users. And it offers meaningful ways to engage in productive conversations and build a stronger network. 
Below, we're sharing tips to help you make the most of your Instagram account, with helpful advice for getting you on your way to becoming an Instagram networking pro.  
Why Is It Important to Network on Instagram?
Instagram makes personal branding easy. Due to the visual nature of the platform, building and expanding your personal brand is just one way to take advantage of the platform. And once your personal brand is established, it opens the door to connections with others on a more personal level. By sharing photos and videos that show off your personality, you're showing followers who you are and creating transparency for your personal brand, which leads to building trust and rapport with potential networking peers – and potential leads.
You can also use Instagram to give potential clients and investors a behind-the-scenes look at your business and services. Along the way, it can help you not only build a following but also credibility within your industry.
There's also the matter of connecting with other businesses, some of which might be right for a future partnership. Follow businesses with existing engagement and like and comment on their posts in addition to tagging them on your own. This helps you get on their radar and form the building blocks essential to strong professional relationships, which can potentially lead to collaborations, joint ventures, or client referrals down the road.
Finally, networking on Instagram can help you grow your brand awareness and reach. When you interact with other businesses or professionals on the platform, their followers will see your profile and may become curious to learn more about who you are and what you do. This allows you to attract new leads and customers from a wider pool of prospects.
7 Pro Networking Tips for Instagram
Here's what you'll want to do to make the most of networking on Instagram:
1. Engage with Other Content
One of the most important things you can do to grow your network using Instagram is to engage with other people's content. These people can be thought leaders in your industry or top brands with the influence and the audience you seek.
To engage, like, and comment on their posts, and follow them to see more of what they share. Doing this helps you get their attention, and it could help you get the attention of their audience too. Aim to contribute intelligently to conversations and use this type of engagement to start building relationships both on and off the app. 
As a nice bonus, the more you engage with others in your industry, the more followers you have to gain. And as your follower count grows, so will your reach on the platform.
2. Use Relevant Hashtags
Using hashtags in your content is a great way to increase the visibility of your profile and get your content seen by more people. You'll be more likely to show up in search results for trending topics and more likely to get in front of a wide audience pool with your content. 
To find relevant hashtags, start by looking at the tags other people in your niche are using. You can also use the Explore section or third-party tools to find popular hashtags relevant to your industry. Once you have a list of relevant hashtags, start using them in your posts.
You are allowed up to 30 hashtags per post. Just be sure to mix them up from post to post so that your content doesn't look like spam (and so that it has a diverse categorization).
3. Follow Thought Leaders and Brands in Your Niche
A successful network involves having people in your corner. And one way to do that is to follow thought leaders and brands in your industry, which will help grow your reach and stay up-to-date on the latest industry trends and developments.
By following other people with relevance to your brand, you can see what they're doing right and wrong with their Instagram strategy. This helps inform your own strategy, allowing you to draw content ideas and leverage the strengths and weaknesses of your peers.
When you follow these types of accounts, be sure to engage with their content. Leave thoughtful comments on relevant discussions, and also follow and engage with other users interested in the same topics as you. Over time, you can build a network of like-minded people who can support and promote your content for a bigger impact.
4. Share Other People's Content (with Attribution)
Consistently sharing exciting and relevant content from others will make you the go-to source for great content, and that will make people more likely to follow you and interact with your posts. And not only do you bulk up your page, but you also help others promote their work, show your support for what they do, and get their name out there. 
When you share someone else's content, add your commentary or thoughts to give it a personal spin. This will help start a conversation and get people interested in what you have to say. Do provide attribution, though, by tagging the account and including a link to their website or blog if possible.
5. Tag New Friends and Followers in Posts
Tagging new friends and followers to your Instagram posts helps you get people's attention and lets them know that you value them and their contributions. It also helps to create a sense of community and belonging on the app.
When you tag people in your posts, be sure to include thoughtful captions and messages. And don't just stop at tagging them; follow it up with further engagement. Like and comment on your friend's and followers' posts, and send them direct messages to continue the conversation. These extra steps will set the foundation for solid relationships with the people in your network and support your growth on and off the platform. 
6. Direct Message Other Professionals Appropriately
Direct messaging people you have no prior connections with can appear spammy and unwanted, and that's not something you want as someone who is looking to build a strong network and a personal brand.
Implement the tips above and ensure that the professionals you want to message directly have interacted with you, your profile, or your content – all of which are connections you can refer to in your correspondence.
If you don't have a history of prior interactions with someone, start by sending a friendly introductory message and let the other person know why you're reaching out. For example, you could say that you're a fan of their work, appreciate what they do, and would like to collaborate on a project. Be respectful and genuine in your interactions since that will help you make lasting connections.
7. Connect Your Social Media to a Contact Management App
After spending all that time building strong connections on Instagram, make sure you incorporate those new connections into your contact management app. Doing so will ensure all your key contacts are stored in one place and that you can manage effective and appropriate follow-up by using the contact organization features your management app offers. 
By using Contacts+, you'll be able to tap into the Contacts+ Connector, a Chrome extension that pulls information from social media accounts and automatically adds them to your contacts' profile in Contacts+. It automatically pulls in the Instagram profile link and name, and then you can add other details manually. You can also use Zapier to link your Instagram with your Contacts+ account.
There you have it — seven powerful tips for being an Instagram networking pro. By following the advice above, you can make the most of Instagram and build connections that will help you in your career or business. So, what are you waiting for? Get out there and start building your network on Instagram today!