Back to Blog
5 Best Marketing CRM Software For Small Businesses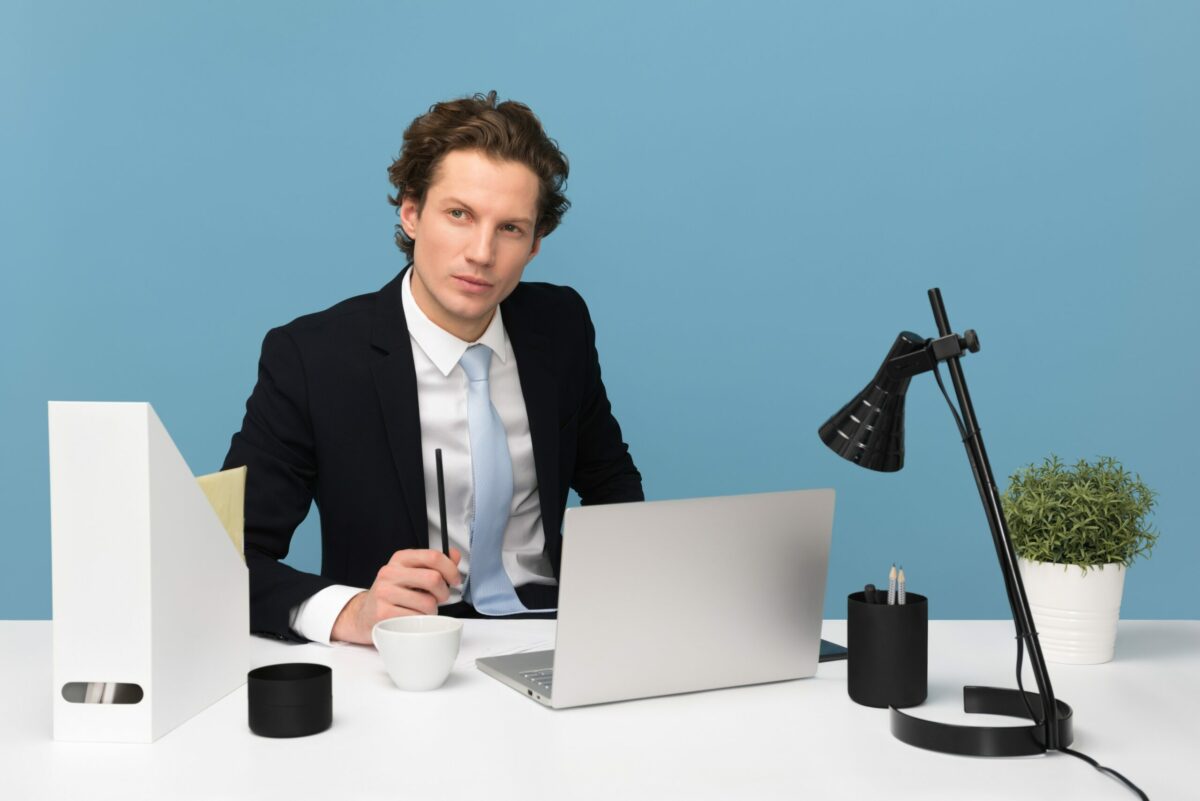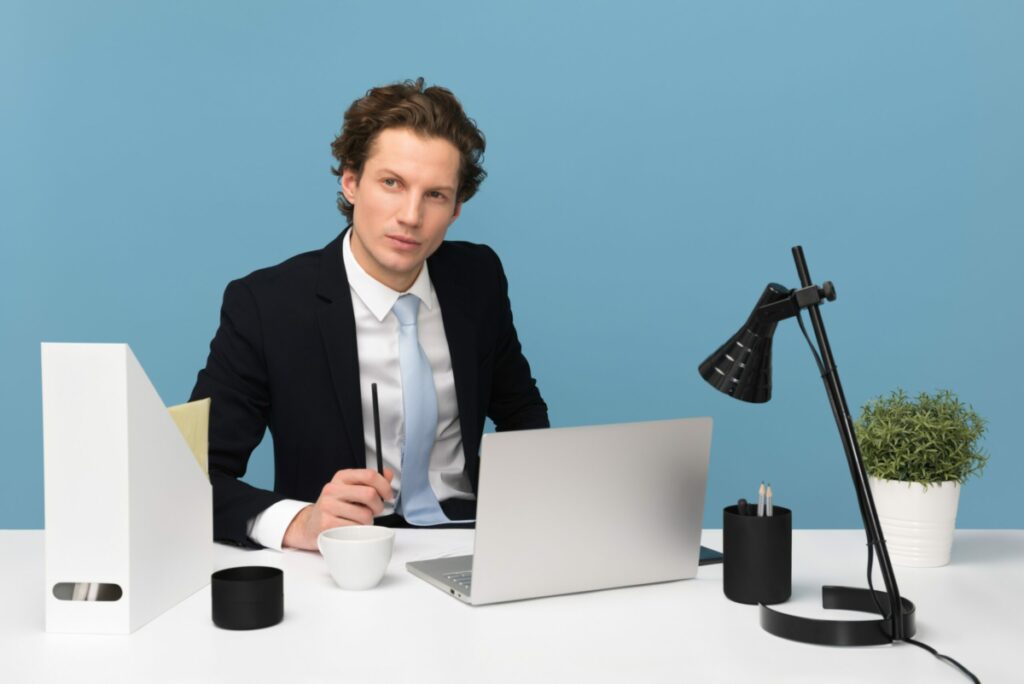 In today's competitive marketing arena, personalization sets successful brands apart from the competition. While most organizations are aware of this fact, 31% still struggle to create customer-centric experiences. If you're still finding it hard to embrace personalization, start by implementing a customer relationship management (CRM) software system.
A CRM tool will help you harmonize customer and prospect data from various sources into a single repository. It also enables you to track all interactions and keep an organized history of past customer conversations. When you pair a CRM with a contact management tool, like Contacts+, you can get to know each of your contacts more fully, which will enhance your marketing and sales outreach and make mastering personalization a cinch. 
In this guide, we'll discuss how a CRM differs from a contact management tool and some CRM options that will pair nicely with your contact management tool so you can have all the details you need for effective, personalized outreach. 
CRM vs Contact Management Software (CMS)
A CMS tool (also referred to as a personal CRM tool) helps you manage contacts and keep general tabs on your personal connections — think; friends, family, and business partners. A CRM tool, on the other hand, helps your business manage the full progression of customer interactions, from multiple channels: email, phone, and social media. 
We have identified five key areas where CRM and CMS differ: 
CRM 
CMS
Functionality

Manage customer data and contact information, as well as interactions, tasks, and documents, making it accessible to all teams at all times

Manage and maintain personal contact details, such as name, phone number, email address, etc. Can also track interactions and communications.

Automation 

Assign a score to each contact based on actions they take and interactions with your website and outreach. Also, apply tags to each contact to serve as identifiers for sales and marketing nurture.

No higher level of automation, however, can

integrate via Zapier

with CRMs that offer automation, like BenchmarkONE.

Audience Segmentation

Segment contact list based on multiple factors, such as industry, location, budget, and readiness to buy.

Segment contact list based on identifiable groupings and tags. Also, Contacts+ offers a notes feature for additional contextual information for each contact. 

Reporting

Interprets customer interactions into easy-to-read reports and analytics. 

Can't pull customer data together, or analyze and deliver data, however,

Contacts+ can integrate

with a reporting tool via Zapier. 
What Are The Best CRM Software?
If you're looking for the best CRM software to manage customer interactions, here are the top solutions to consider: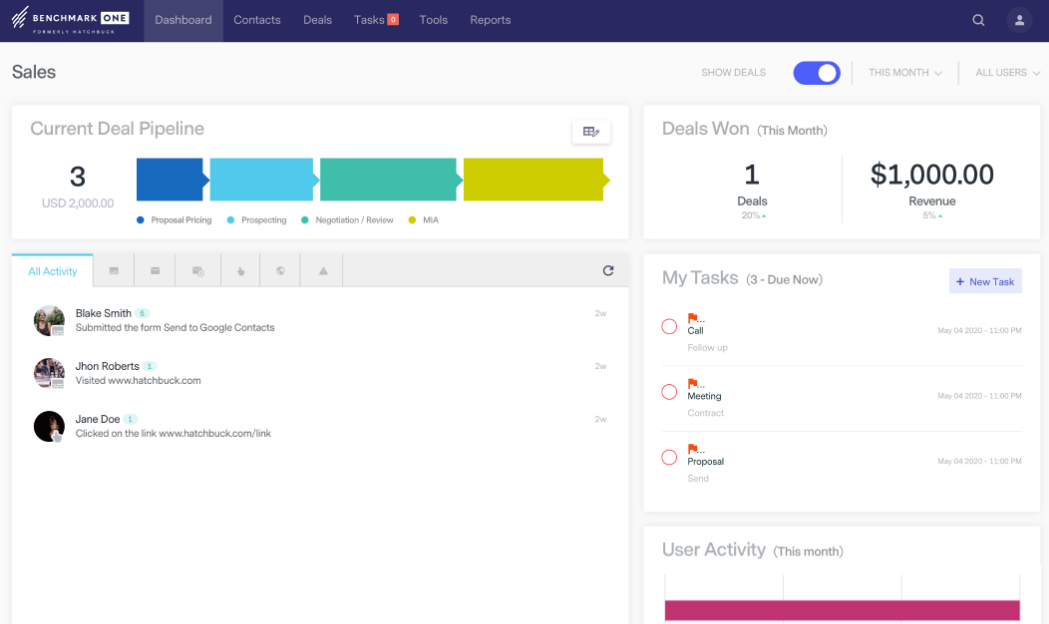 Provider pricing: 100% free
If you're a small business or marketing agency owner, BenchmarkONE is the CRM tool you need to drive sales through automated email nurturing. 
It brings all your customer interactions into a single dashboard, letting you keep tabs on conversations with prospects and customers with ease. In addition, you get features such as tagging and lead scoring, which come in handy when determining a prospect's interests and readiness to buy. It even lets you build landing pages and popups so you can generate leads on your website. 
The icing on the cake is that BenchmarkONE is 100% free — you can use all these features without paying a single penny. Each account lets you manage 250 contacts and send 500 emails per month.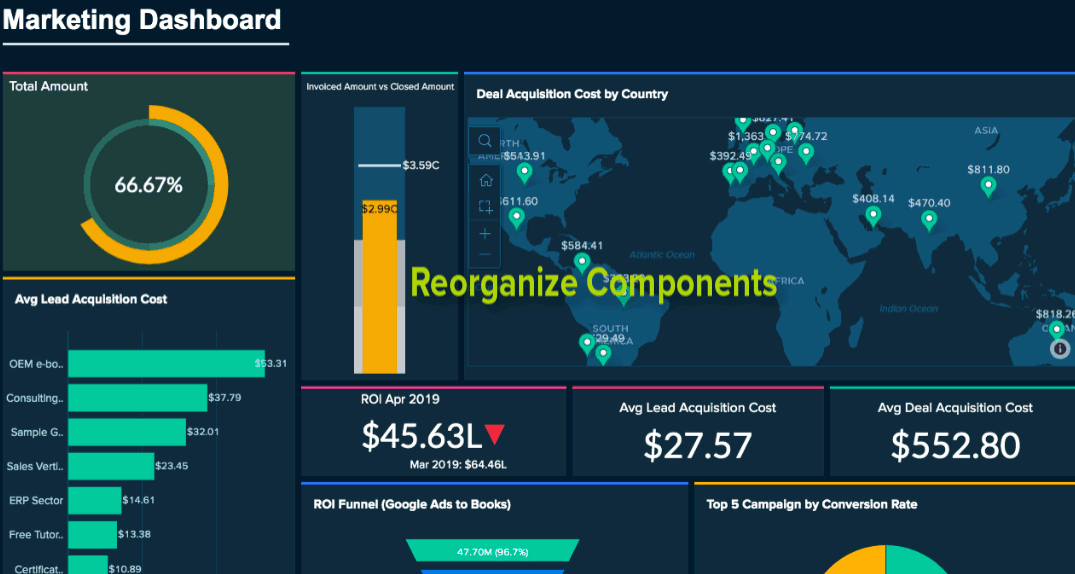 Provider pricing: Free for three users
Zoho CRM is another intuitive CRM software tool for small businesses, individual users, and sales teams that are focused on lead generation. Zoho is geared toward sales purposes and it gives your customer-facing teams robust automation tools to move leads through the sales lifecycle with great efficiency. 
Moreover, you can use predictive intelligence, segmentation, and more to give customers personalized experiences. It also gives detailed reports and analytics to derive insights to engage customers via the right channels at the right time. 
Zoho CRM is free for three users. If you have a team of more than three, you'll have to subscribe to a paid plan. Prices start from $12 per month per user on the annual plan.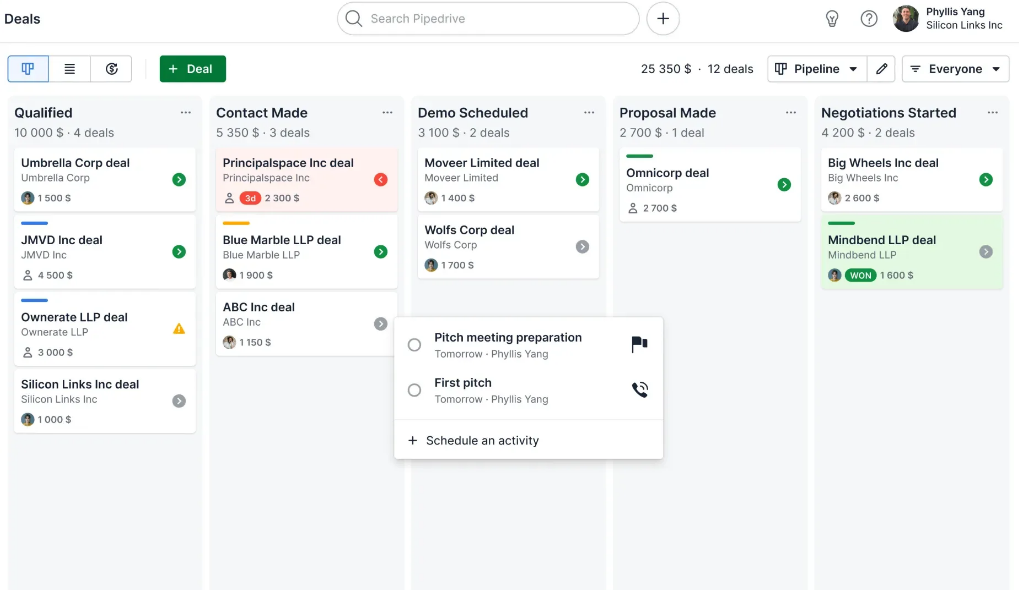 Provider pricing: $9.90 per user per month
Like Zoho CRM, Pipedrive focuses on enhancing sales and revenue. It helps you create a visual sales pipeline where you can track progress with automatic reminders and automate growth with AI and comprehensive reports.
Its drag-and-drop interface makes it a great tool for freelancers and small teams that are creating a deal pipeline for the first time. However, tools such as lead generation bot, contact management, visual reports, lead qualification, and custom dashboards would excite seasoned sales and marketing reps, too. 
The only quibble is that Pipedrive doesn't offer a free plan. The paid plans start from $9.90 per user per month for 3,000 active deals, 30 custom fields, and 15 reports.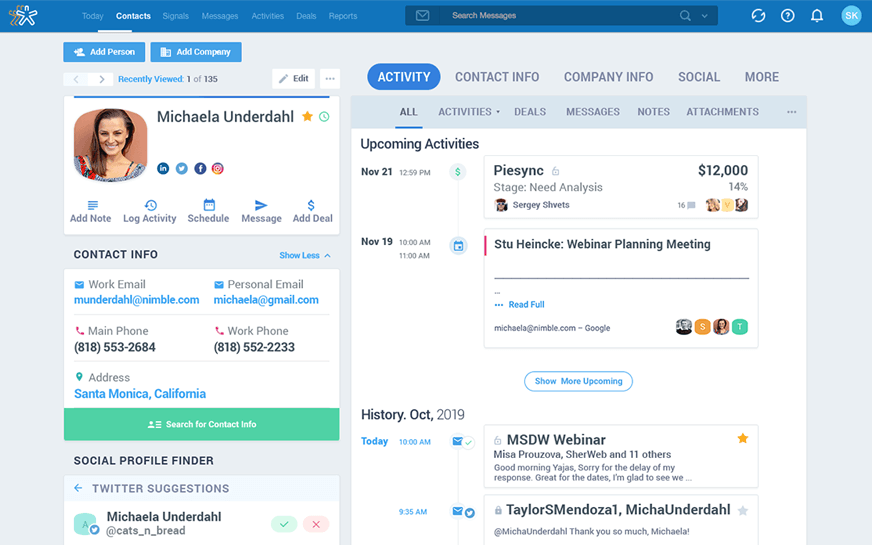 Provider pricing: $19 per user per month
Our last two picks focused majorly on streamlining the sales process. Nimble doesn't trend the same path. Instead, it pivots its service on helping small businesses build better customer relationships. It comes with an efficient prospector engine, social tracking tool, and contact action lists. 
With these features, you can organize your contacts, segment them, take bulk actions such as sending group messages, and set follow-up tasks. If Nimble has a minor setback, it would be its limited reporting capability. 
Like Pipedrive, Nimble doesn't offer a free plan, and its pricing is a bit stiff. Pricing starts from $19 per user per month, and the package includes unlimited email synching, 25,000 contacts with unlimited upgrades, and 1,000 custom fields.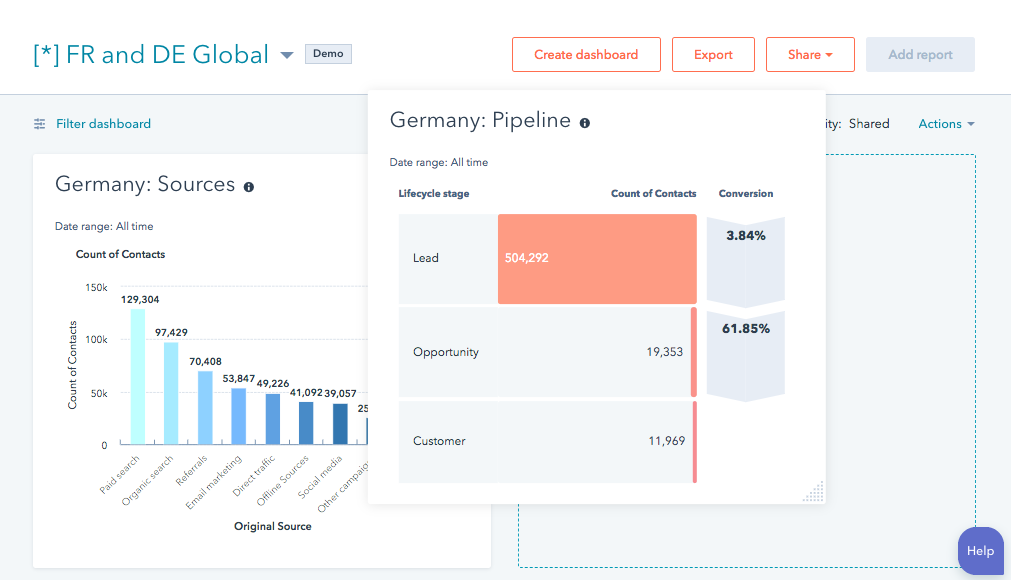 Provider pricing: Free
HubSpot CRM is an easy-to-use CRM software from the gurus of inbound marketing. This is an apt tool for small businesses, freelancers, startups, and small agencies that are getting started with customer relationship management. 
It has an array of features you can use to organize, track, and foster better relationships with your customers and leads. You get tools such as live chat, email scheduling, email tracking, canned snippets, customizable quotes, deal pipeline, conversational bots, and calling SDK, to name a few. 
The good thing is that HubSpot CRM is free and you can manage up to one million contacts. However do keep in mind that you can grow out of this plan quickly, and paid plans with HubSpot get pricey fast. 
Pick The Best CRM For Your Business
The CRM tools on our list are easy to use, but their capabilities differ widely, as does the pricing. If you want a capable tool to sync with your contact management app, that's also easy on your pocket, we recommend getting started with BenchmarkONE. It has the automation tools you need to get started with improving customer relationships and growing revenue, so you can achieve more.