Back to Blog
5 Effective Social Media Strategies To Generate Leads for Real Estate in 2023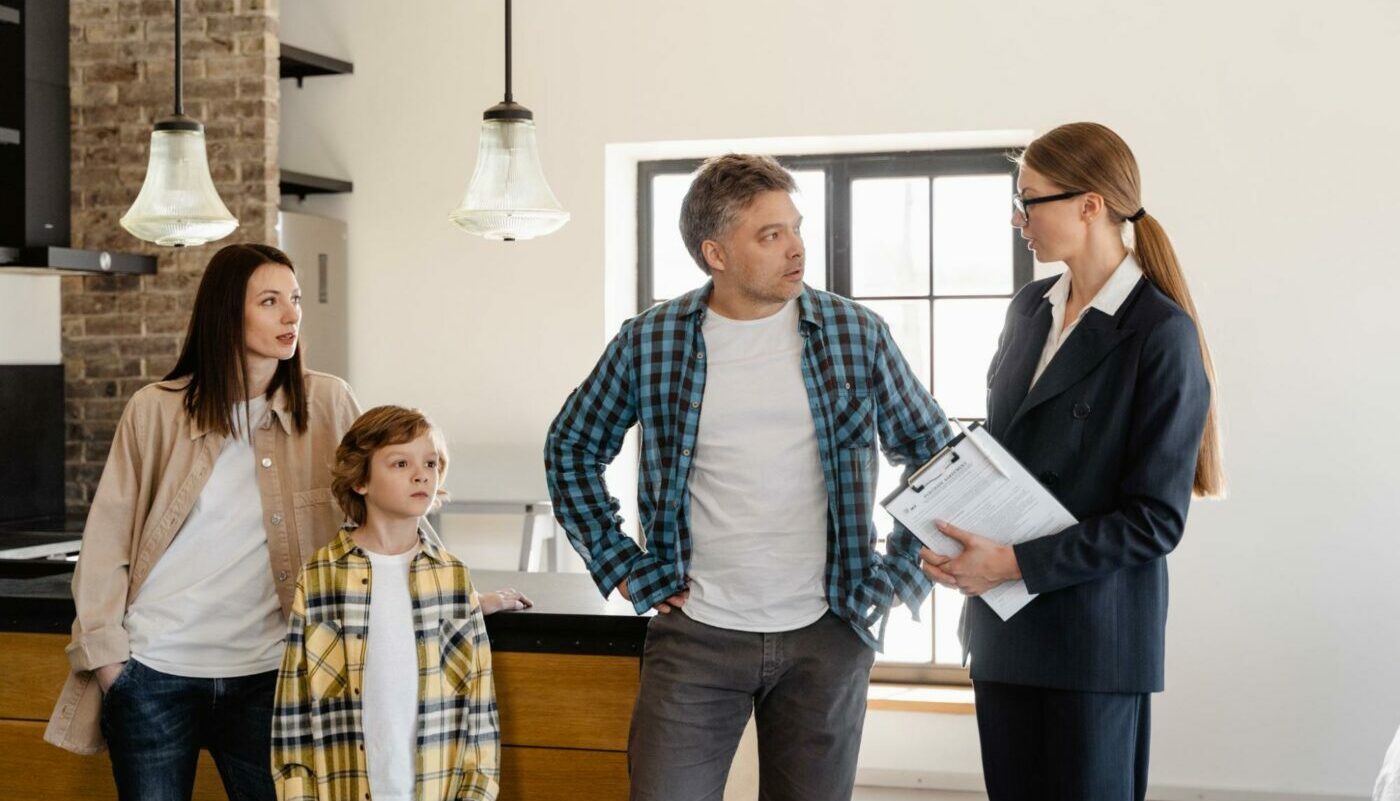 One of the many life lessons the recent global pandemic has taught us is that everything is unpredictable. COVID-19 widely forced businesses to adapt or close down, and the real estate industry was no exception. 
While recent reports indicate that the number of home buyers grew exponentially in 2022, realtors are left with the challenge of competing for that business. Realtors must adjust to more digital-centric platforms and constantly look for fresh ways to stand out against the competition. Most are now transitioning to digital marketing to engage real estate leads better, as well as employing top social media strategies for real estate marketing to provide the edge they need for lead generation. 
One 2021 survey found that 82% of real estate professionals tried to improve their social media presence. That means that most are already recognizing social media as an excellent alternative to traditional lead-generation methods.
Keep reading for social media marketing tips for the real estate industry. 
Why Prioritizing Social Media is Essential for Real Estate Marketing 
Traditionally, realtors conducted lead generation through in-person meetings and open houses, which the pandemic abruptly stopped. 
Fortunately, before the crisis even hit, digital marketing was already on the rise and being prioritized by many businesses. Technology has afforded many professionals significant marketing and investment opportunities.
Besides email marketing and search engine optimization (SEO), social media marketing is one of the top digital marketing choices for promoting brand awareness and conversion. It's not a surprise, considering there are now billions of monthly active users across various platforms worldwide. 
Most businesses in every industry now use social media management for lead generation to find and communicate with potential clients. That's why those working in the real estate industry should prioritize creating and professionally managing social media accounts.
Social Media Platforms for Real Estate Agents 
Today, there are numerous social media platforms available to help realtors improve their online presence and take advantage of social media marketing. The following are some of the best channels when you're looking for ways to get more real estate leads. 
Facebook
With the most monthly active users worldwide, Facebook continues to be the top choice for businesses everywhere to connect with their target audience. 
This platform offers an outlet to share content of different types, enabling you to showcase your expertise in multiple ways, from blog posts to videos to infographics.
Facebook Business Manager is an excellent free online marketing tool. With this tool, you can easily target potential clients through Facebook ads at a very affordable price. 
Instagram
Instagram offers an excellent opportunity for realtors to showcase houses as creatively as they can with different types of content. It caters to a younger demographic of future homeowners and potential customers who are first-time buyers. These groups of people look for more aesthetically pleasing social media content. 
This platform offers Instagram stories, reels, and the opportunity to post high-quality images to better attract potential buyers. 
Furthermore, since Instagram is an affiliate of Facebook, managing the two social platforms together is easy. You can even handle Instagram ads using the same tools. 
YouTube
Much like Instagram, YouTube is a visual platform that you can use to further showcase the beauty of the properties you're selling. 
If you have a knack for hosting and making videos, you can start a YouTube vlog where you can make regular social media posts discussing topics about buying and owning a house. Particularly useful for realtors, you can even offer virtual tours, answer questions, and provide helpful guides to buyers. 
LinkedIn
Having a social media presence on LinkedIn will help you reach more modern professionals. It's not the channel you rely on for lead conversions, but it's where you build credibility in the industry. 
You can showcase your expertise through LinkedIn by posting insightful or educational content regarding your industry. These include buying guides and design tips.
LinkedIn is also helpful if you're looking for more opportunities in your field and for networking. This is the ideal way to connect with other industry professionals and organizations, such as the National Association of Realtors. 
TikTok
What was originally considered a youth-centric channel, TikTok has now become one of the most popular platforms for business social media accounts. 
If you want to showcase a fun side to your realty brand, a TikTok business page is the place to do it. This platform offers a fast-paced visual environment that challenges users to post short, creative videos. It also provides a wide array of templates and great music choices you can experiment with to tweak your social media strategy for reaching these potential customers.
5 Effective Real Estate Social Media Marketing Strategies
There are no one-size-fits-all solutions for social media marketing. Once you decide on the right platform for your real estate business, you will need to devise the perfect strategy to reach your potential real estate leads. To get you started, these are some of the best real estate social media marketing strategies to give real estate agents a competitive edge. 
1. Optimize Your Social Media Profiles
Before attempting to ramp up your social media presence, ensure that you've covered the basics of your profile optimization. This will give your page personality and brand identity.
When setting up your social media accounts, don't forget to provide the contact information essentials. In addition to a profile picture, these include phone numbers, business addresses, and a website URL. 
Providing these details will establish you as a legitimate business, which helps build online credibility. Plus, it ensures your target audience can contact you when you do reach them. 
2. Regularly Post High-Quality Real Estate Content
Great content is at the forefront of a successful real estate marketing campaign on social media platforms. However, even quality content is unlikely to have an effect if you only post them once or twice a month.
You must regularly post quality content to establish yourself as an active professional in the field. That means creating a calendar of educational, entertaining, and authoritative social media posts that resonates with buyers and others in your demographics.
The key to success is diversifying your social media content to showcase your expertise. Apart from static images, you can post videos, texts, testimonials, blog post links, or host podcast episodes. To reach a wider audience and make your content more accessible, consider adding subtitles to your videos and podcasts.
Furthermore, regular posting ensures you stay connected with your potential clients because you constantly appear on their news feeds. This way, you increase your chances of converting more people from viewers to new clients.
3. Research and Use Relevant Hashtags for Real Estate
Hashtags have become an integral part of marketing strategies for social media. When you share content with appropriate hashtags, they help boost views, likes, and shares. Plus, they enable your target audience to find you more easily, increasing brand awareness and engagement. 
When using hashtags, ensure that they're relevant to your industry. That means they have to be utilized frequently by other users and content creators. An excellent way to start is by looking at what industry experts and influencers are using.
Fortunately, social media platforms like Facebook and Instagram tell you how many people use a particular hashtag. With this information, you can gauge which will be helpful for your content. You can use as many hashtags as possible as long as they're relevant or connected to your niche.

4. Share Success Stories and Client Testimonials
Buying a property is a big investment for an individual or family. That means home buyers must consider many factors before making their decision. Hearing from other legitimate past clients could give them a nudge. That's why you should always share success stories and client testimonials on your social media page. 
You can take a photo of your buyer with their recently purchased property or a video of them giving honest feedback. The beauty of this approach is that you can repurpose this material and transform it into other types of content. 
5. Track and Analyze Your Social Media Campaign
Posting great content regularly is not enough to perform well on social media, though. It's important to track and analyze various metrics to help you improve your campaigns. 
Most social media platforms provide a range of metrics to help you understand your marketing performance. Engagement rate, relevance scores, and click-through rates are just some of the stats available to you.
Knowing your social media numbers enables you to gauge which content is effective so that you can adjust your strategy accordingly.
6. Manage Your Social Media Contacts Effectively
When you spend all this time and effort building your social profiles and generating high-quality leads, don't just sit on them. Add these new real estate contacts to your digital address book so you can have them all in one organized place. 
With Contacts+, you can automatically add your social media contacts to your address book, and the app will automatically update them for you, so no piece of information goes stale. The Contacts+ Connector is a Chrome extension that grabs contact information from social profiles and automatically adds them to your address book.
With all your contacts in one place, you can facilitate appropriate follow-up and ensure each potential opportunity comes to fruition. 
Generate More High-Quality Real Estate Leads With Social Media 
Social media platforms offer game-changing practices in online advertising. Choosing the right channel and strategy could ensure online success for real estate marketing efforts. However, one of our best marketing tips is not to expect it to be smooth sailing at first. Successful social media marketing takes meticulous trial and error to master so that you can reach your target audience every time. The key is to be patient and diligent until you find the solution that fits you and your business. 
Author Bio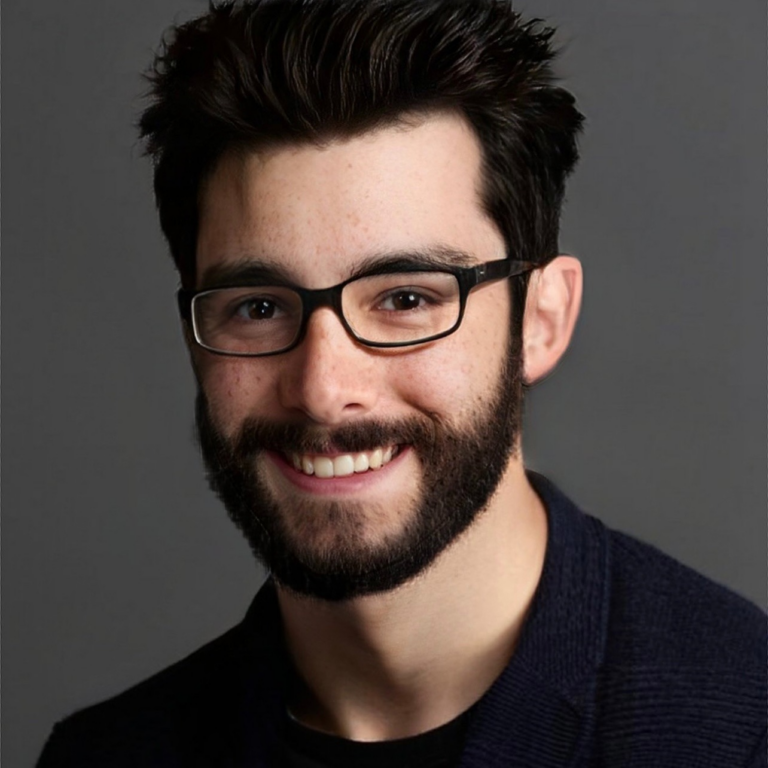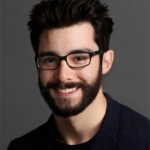 Ivan Serrano has been a technology and business writer since 2015, working with companies like SmallBizClub, StartupNation, Namecheap, and Time Doctor. He has loved writing his whole life, and being in business development has given him a unique perspective. He's obsessed with our constantly evolving, fast-paced society and finding new ways to integrate that into amazing content that teaches readers something new.