Back to Blog
Best Contact Management Software for Small Business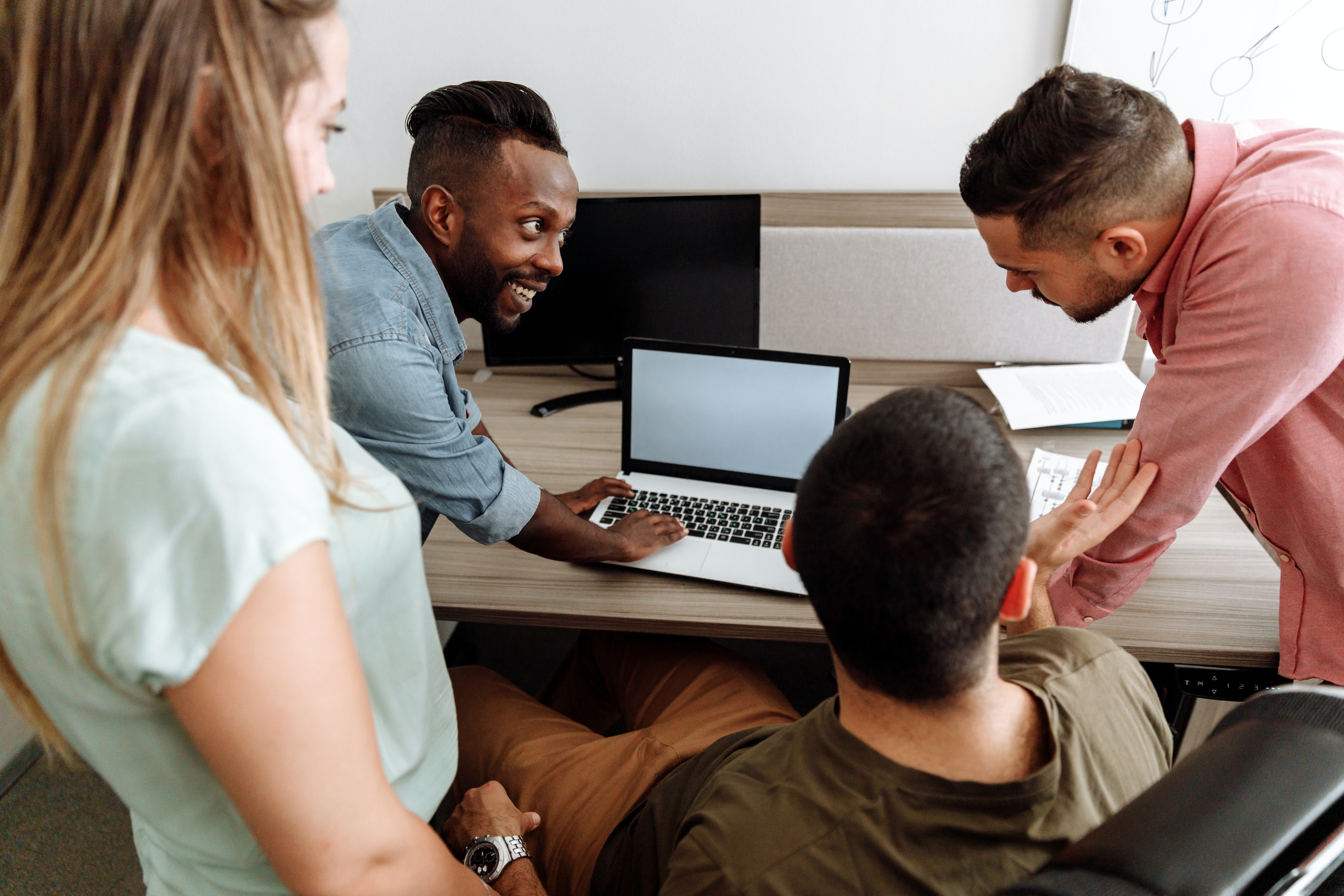 Maintaining contacts and relationships with customers is essential for any business. But for small businesses, effectively keeping track of potential customers can make all the difference for your bottom line. 
However, searching for the right contact management software can take a lot of time and resources, which not every small business has. So, how are you going to keep track of all your customer data, build better relationships, and grow your business?
This article explores some of the best contact management tools for small businesses and outlines their features to help you choose the one that's best suited for your needs.
1. Insightly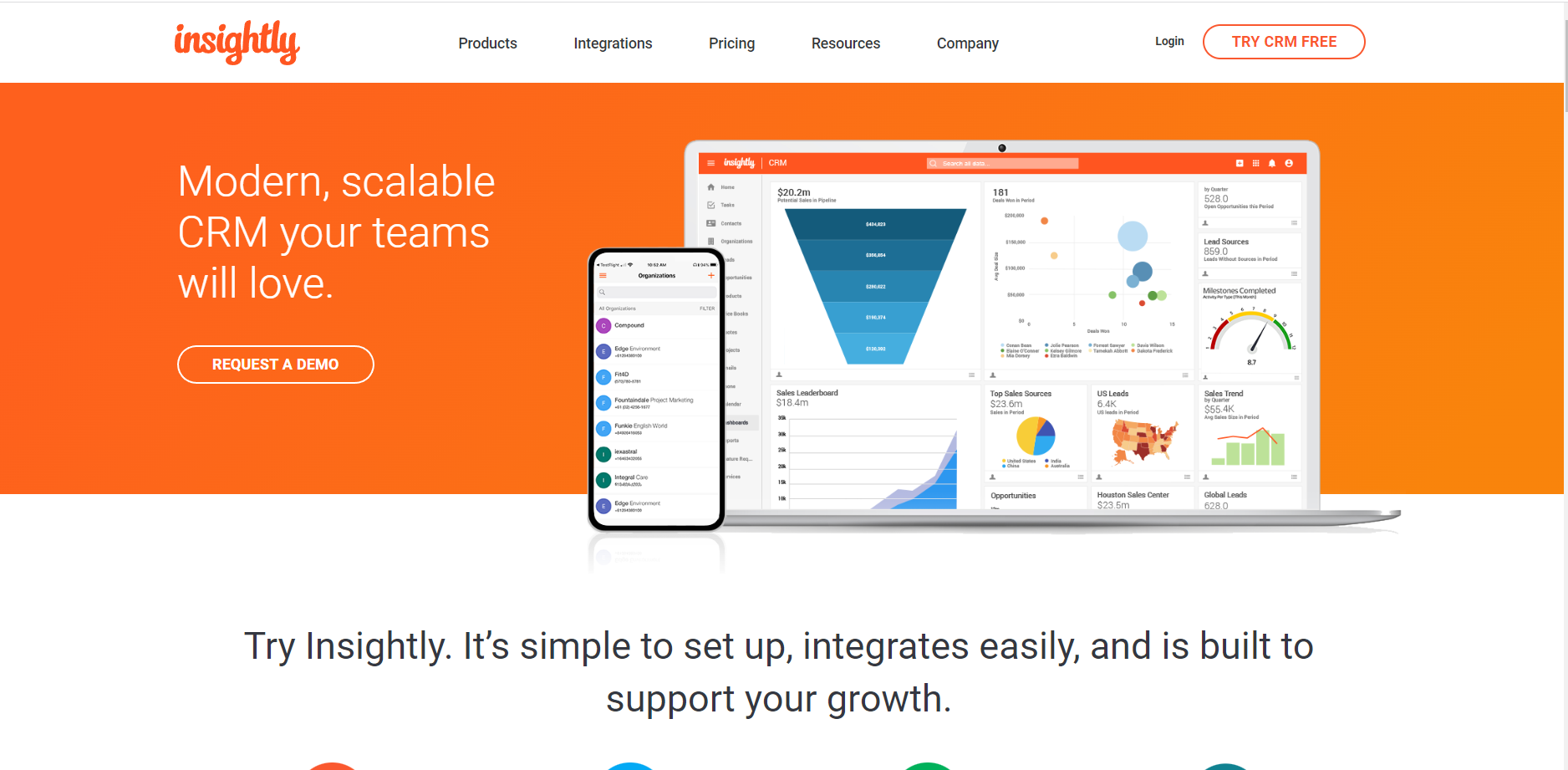 Insightly is a comprehensive customer relationship management (CRM) platform designed specifically for small business owners who need powerful CRM capabilities without the associated overhead costs associated with larger enterprise solutions. 
This cloud-based platform provides small businesses with a full suite of features that enable them to easily manage customer relationships, track sales activities, and capture all relevant data, including: 
Automated contact management with detailed contact profiles that store important customer data such as purchase history, communication logs, and more.

An intuitive user interface designed to help business owners quickly find what they need without getting lost in menus and settings. 

Advanced filter functionality allows users to quickly search through records and segment customers into different lists.

Customizable dashboards enable users to create their own reports specific to their business needs. 

A secure platform with advanced encryption technology that helps keep your customer data safe from hackers. 

Ability to integrate other third-party applications (such as accounting software) using the Insightly API. 
The platform also offers a range of additional features, such as opportunity tracking, email marketing campaigns, and task management tools, to help small business owners keep their CRM operations running smoothly.
2. Contact Boss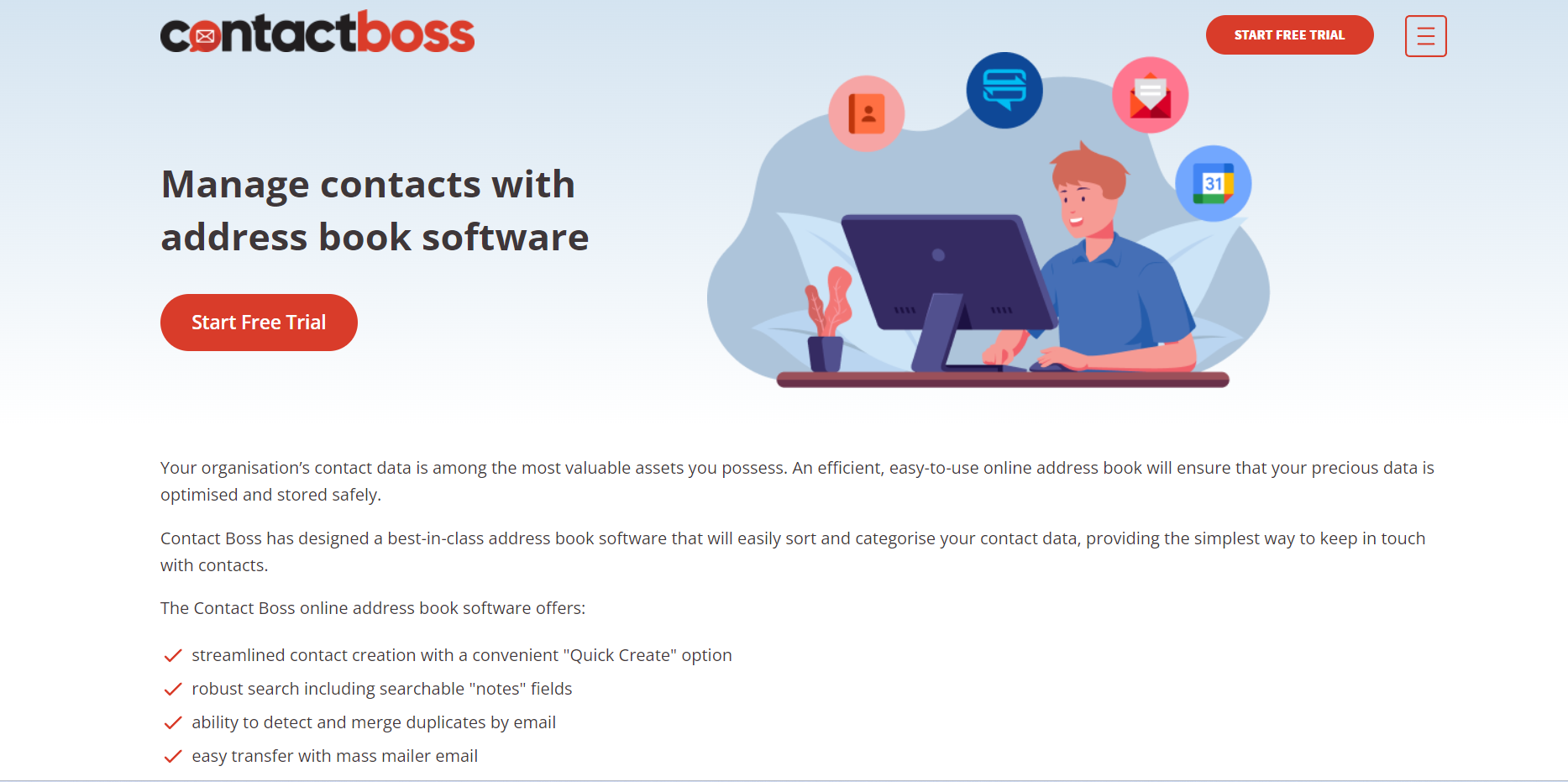 Contact Boss is a contact management software that has been specifically designed for small business owners, offering an intuitive and easy-to-use interface with powerful features. It helps to streamline contact management by allowing you to store leads, contacts, and tasks in one place so that everything is kept organized. It also offers excellent lead-scoring capabilities and allows users to track sales activities easily.
With its advanced analytics tools, small businesses can gain valuable insights into their customers' behavior and take necessary steps accordingly. This tool also comes with multiple integrations that allow it to be used along with other popular applications like Google Calendar, Slack, Asana, and many more. 
3. Monday.com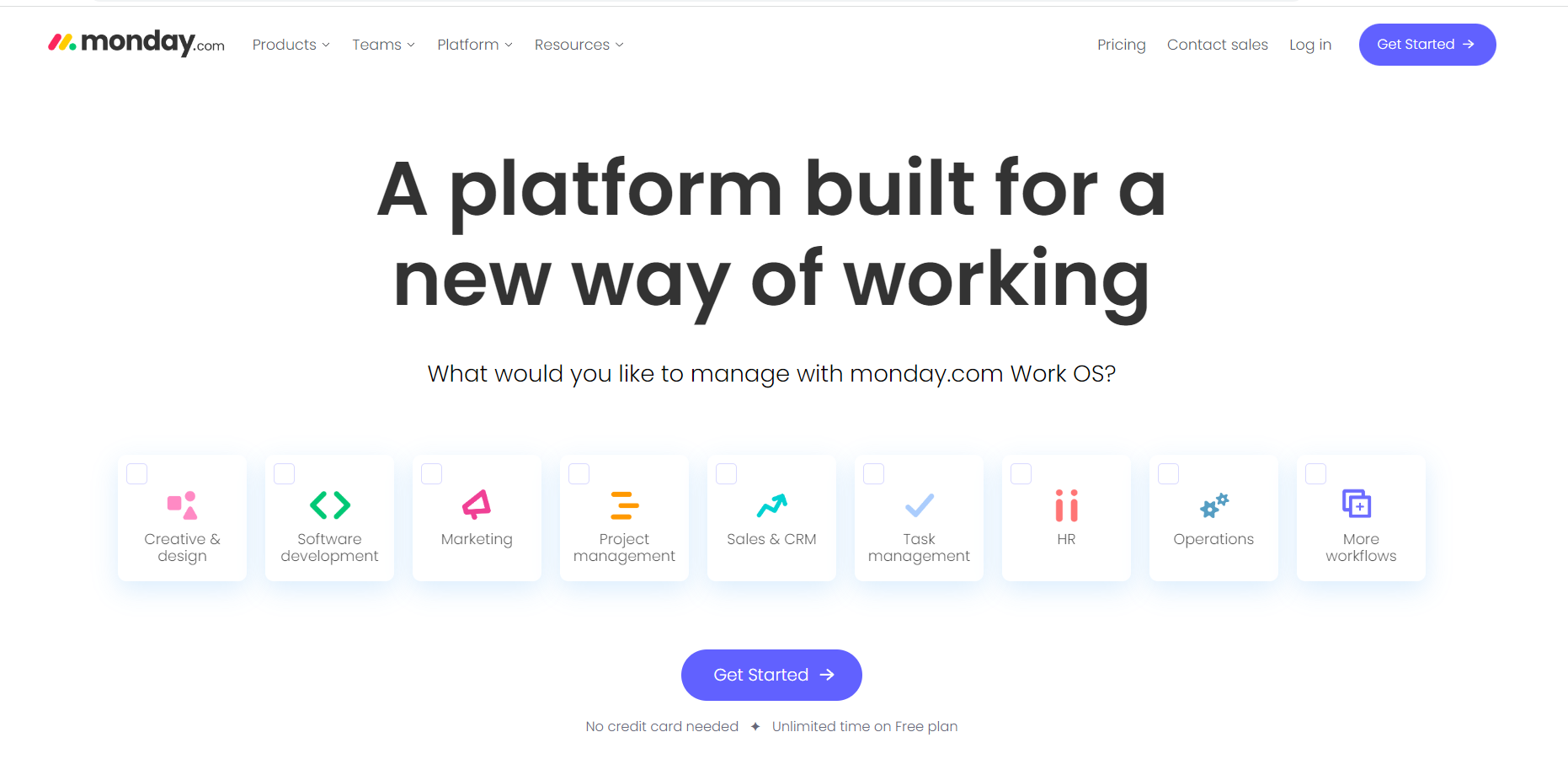 Monday.com is a powerful project management and workflow automation tool that not only helps small business owners manage their projects but also provides contact management capabilities. By centralizing contact information in one place, small businesses can easily keep track of customer relationships and better understand how they are connected with each other. 
It also comes loaded with features like contact tagging, creating custom fields, and advanced filters to help you quickly find the right contacts. It also provides an intuitive dashboard so that users can easily track and manage their customer relationships.
Monday.com has a built-in contact list feature that allows users to segment contacts into manageable groups for better organization. It also provides options to import existing contact lists from other platforms like Gmail or Outlook, so you don't have to manually enter all your contacts.
4. Contacts+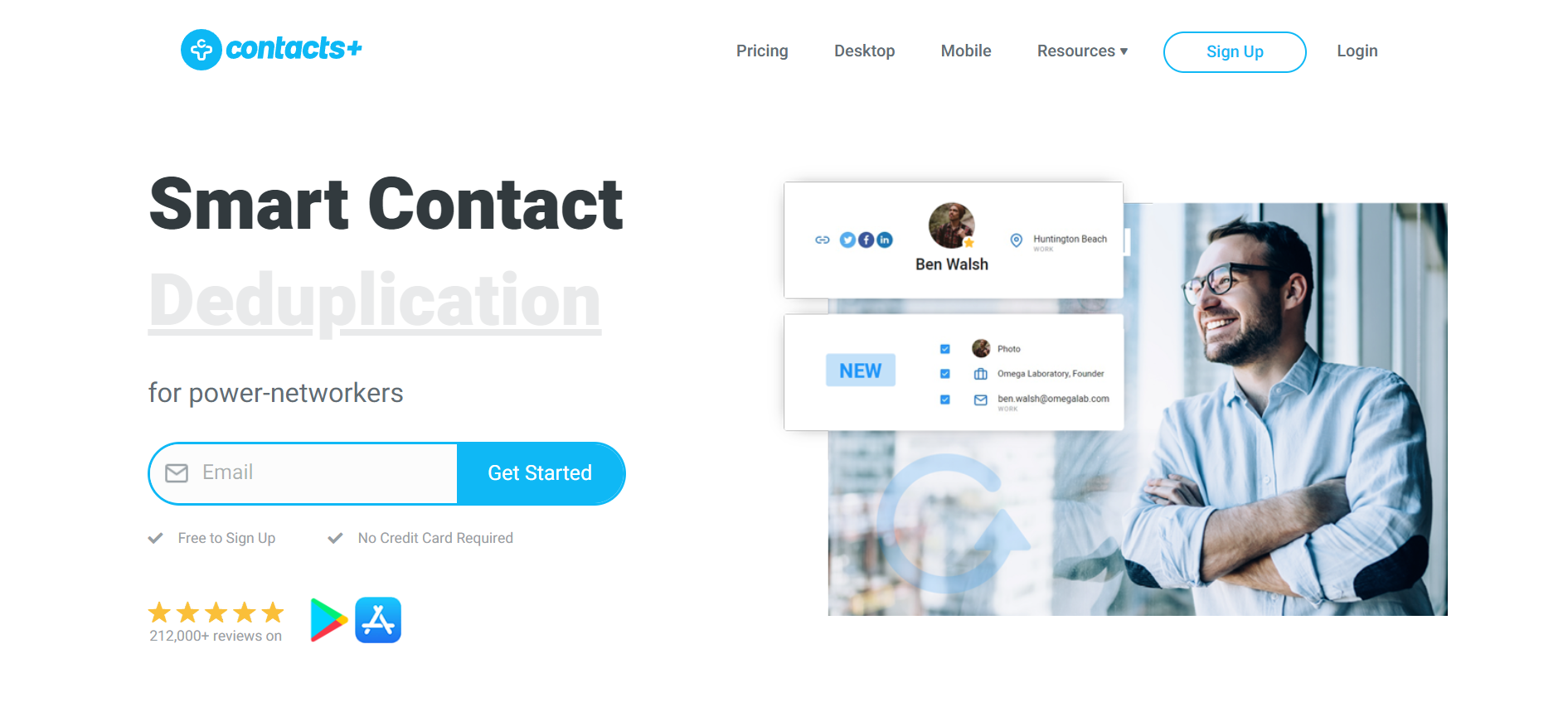 Contacts+ is a great contact management software that makes life easier for small businesses. It is cost-effective, scalable to accommodate your team's changing needs, and can be used on the go with its mobile app. It has built-in tools that allow you to manage your contacts more efficiently and expand your network. 
With the ability to store multiple pieces of data about each contact and quickly search for them using advanced filters, this tool can help simplify contact management for small businesses. 
Contacts+ features powerful tagging capabilities to help you easily segment, organize, and manage your contacts. You can add notes and use its grouping feature to send bulk emails and messages that are personalized. You can also track customer interaction history with just a few clicks, making it easy for teams to collaborate and gain all the insights they need from one centralized address book.  
It also integrates seamlessly with other business management tools, such as accounting software, for easy data analysis. The platform has strong security features, such as two-factor authentication and encrypted data storage. Additionally, the Contacts+ Connector integrates with social media networks to help you grow your contact list from multiple channels.
We know finding a contact management tool for your small business can be hard. Hopefully, with these four great options, you can find what you need to effectively keep track of your most important contacts and turn them into future customers. If you'd like to learn more about Contacts+, sign up for our free plan today.