Back to Blog
How to Use Contact Management to Build a Referral Network in Real Estate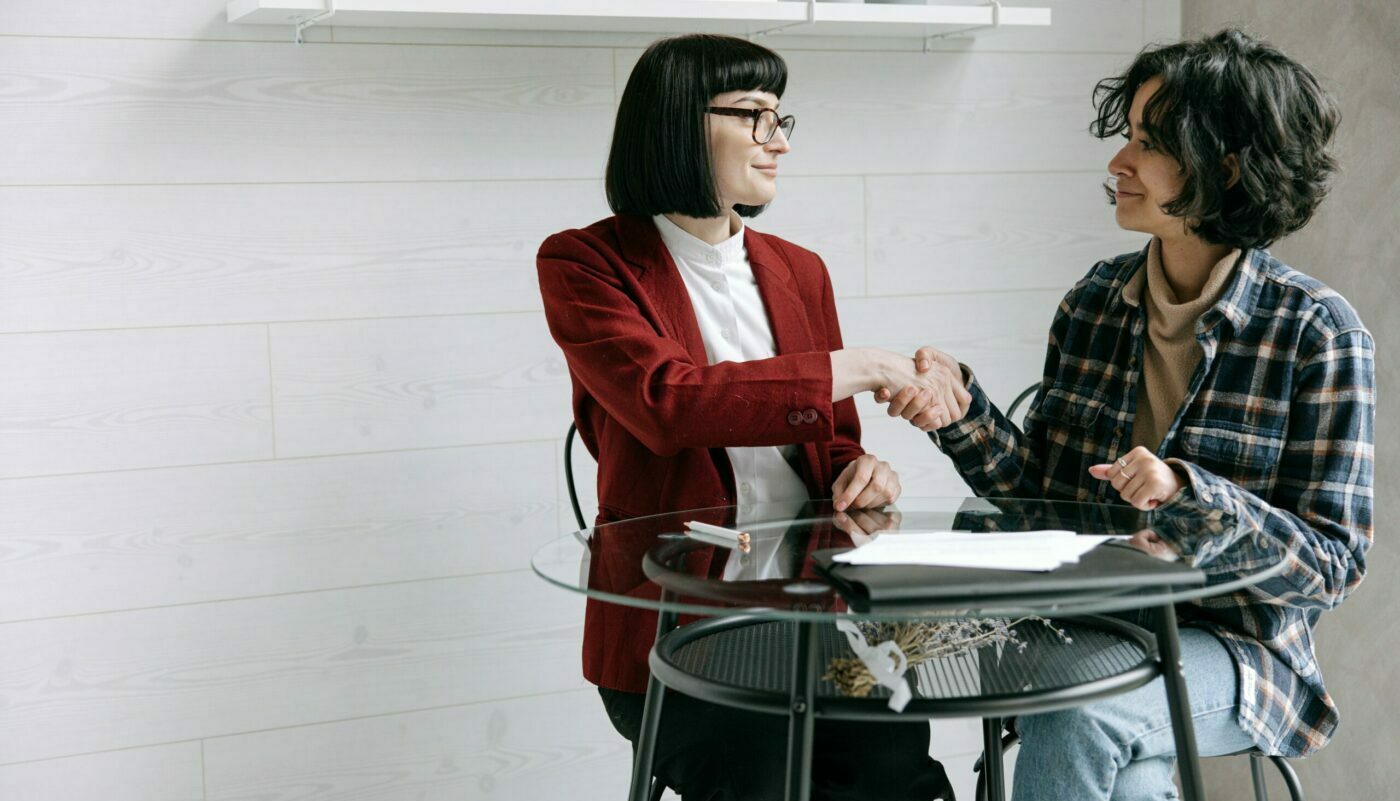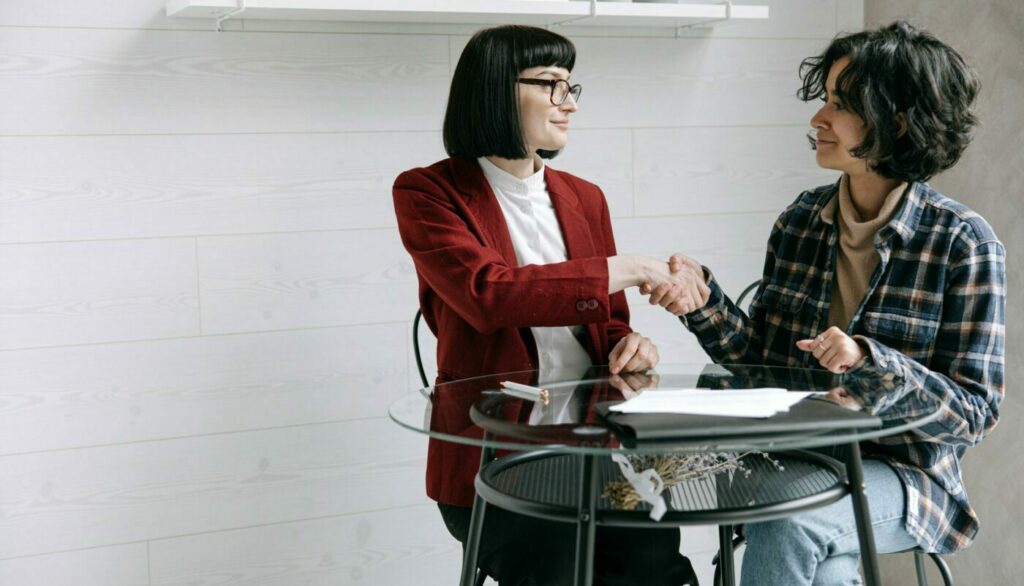 Real estate professionals know that building strong relationships with past clients is key to growing their business. Repeat business and referrals from satisfied clients are valuable sources of new leads, and contact management tools can help agents stay organized and focused on nurturing these important relationships.
Here are some ways in which real estate professionals can use contact management tools to cultivate and maintain relationships with past clients and turn them into valuable sources of referrals.
1. Keep Detailed Records
Contact management tools can help real estate professionals keep detailed records of their past clients, including their contact information, transaction history, and any personal details or preferences that can help agents build rapport. By keeping track of these details, agents can stay up-to-date on their client's needs and interests and tailor their communication to each individual client.
2. Regular Follow-Up
Real estate professionals can use contact management tools to schedule regular follow-ups with past clients, whether it's through email, phone, or in-person meetings. Consistent communication shows clients that they are valued and keeps the agent top-of-mind for future referrals. Automated reminders and notifications can ensure that follow-up doesn't fall through the cracks.
3. Personalized Communication
Using the data stored in their contact management tools, real estate professionals can personalize their communication with past clients. For example, they can send targeted email newsletters with updates on the local real estate market or properties that match the client's preferences. Personalized communication shows that the agent is attentive to the client's needs and can help strengthen the relationship so that when a referral opportunity arises, a client will be more inclined to participate. 
4. Celebrate Milestones
Contact management tools can help real estate professionals remember important milestones in their past clients' lives, such as birthdays, anniversaries, or home purchase anniversaries. Agents can send a personalized card or gift to celebrate these milestones and show that they care about their clients beyond the transaction. This can help foster a lasting relationship and increase the likelihood of future referrals.
5. Provide Valuable Resources
Real estate professionals can use contact management tools to stay in touch with past clients by providing valuable resources related to homeownership, such as home maintenance tips, renovation ideas, or information on local events or activities. This type of communication adds value to the relationship and can help the agent stay top-of-mind for future referrals.
Contact Management Tools for Real Estate Professionals
There are a variety of contact management tools that real estate professionals can use to help them stay organized and build stronger relationships with clients. Here are some popular options: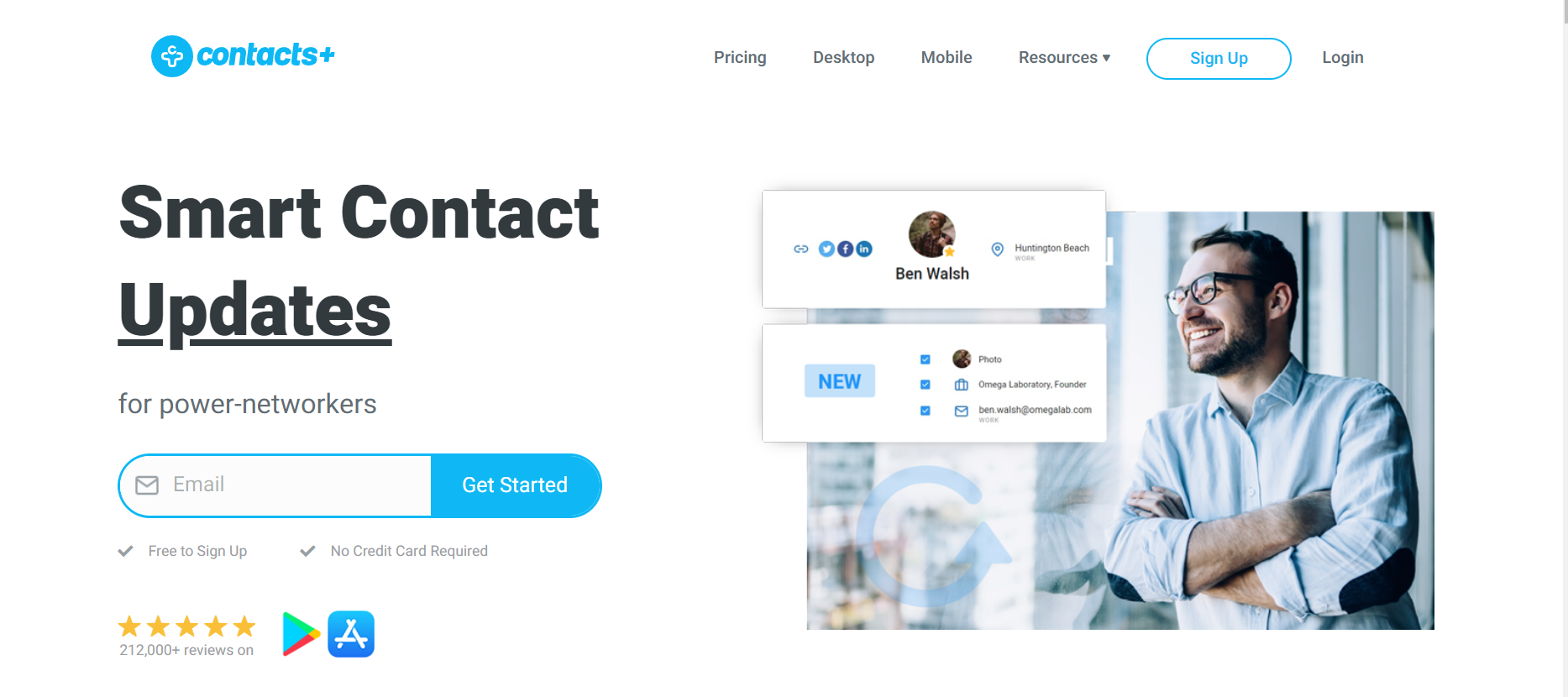 Contacts+ is a comprehensive contact management tool that can help real estate professionals keep track of their contacts, schedule follow-up tasks, and personalize communication. The app also integrates with other popular tools like Google Contacts and Outlook.
With Contacts+, there are a ton of features that will make your life easier, including: 
Two-way syncing, so if you make a change to a contact in one account, it will carry over to all connected accounts. 

A business card scanner that scans cards and automatically adds them to your Contacts+ address book so

all your contacts are digital

and in one place. 

Tags and notes

so you can classify contacts based on characteristics and traits, which helps with segmenting lists for your personalized

email marketing campaigns

. And notes are great when collaborating with other team members, as they add context to a contact and can provide information on previous interactions.

Automatic deduplication

, which removes any duplicate contacts for you. 

A complete the contact feature that cleans up your contacts and looks them up for more robust and detailed information. 

Teams, so you can easily share contact information with internal team members for better collaboration and outreach. 

Contacts+ Connector, which allows you to

easily add a social media contact

to your Contacts+

address book

. 

Integrations with other marketing tools

, such as email marketing, marketing automation, and Zapier, for more efficient outreach and communication.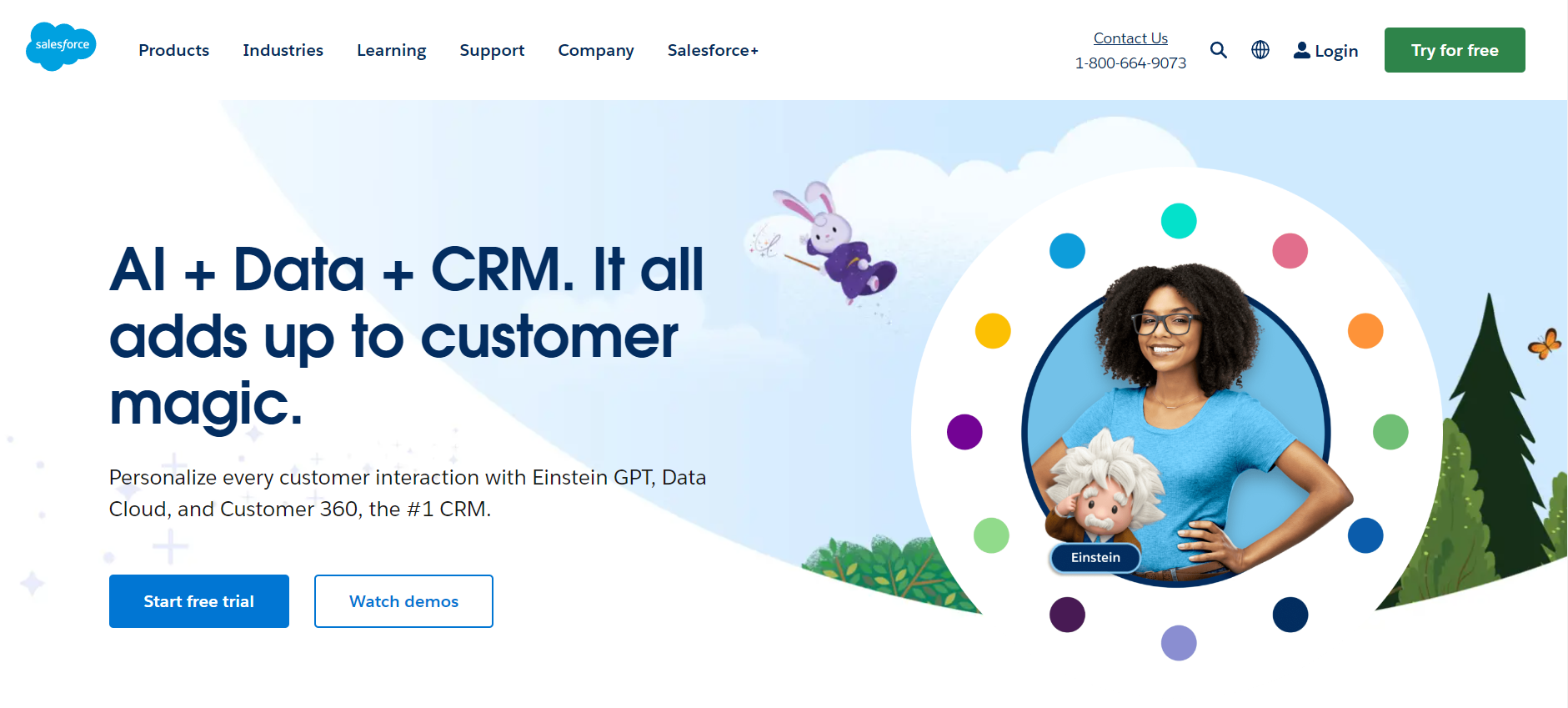 Salesforce is a customer relationship management (CRM) tool that can help real estate professionals manage leads, track client interactions, and analyze data to improve their business.
Some specific features Salesforce offers are:
A centralized contact database where you can store and organize all your contacts' information and interaction history.

Seamless integration with popular email platforms like Microsoft Outlook and Gmail. 

The ability to create tasks and activities related to your contacts to ensure timely follow-ups and track progress. Tasks can be assigned to specific team members, associated with contacts, and scheduled with due dates and reminders.

Salesforce allows you to share contact information with other team members, ensuring everyone has access to the most up-to-date contact details. You can set different levels of access permissions to control who can view, edit, or delete contact records.

Automatically identifies and merges duplicate contacts, ensuring data integrity and a clean contact database.

The ability to view and link contact records with their social media profiles, providing insights into customers' online presence and activities. 

Robust reporting and analytics capabilities to track contact-related metrics, such as conversion rates, lead sources, engagement levels, and more. 
3. Zoho CRM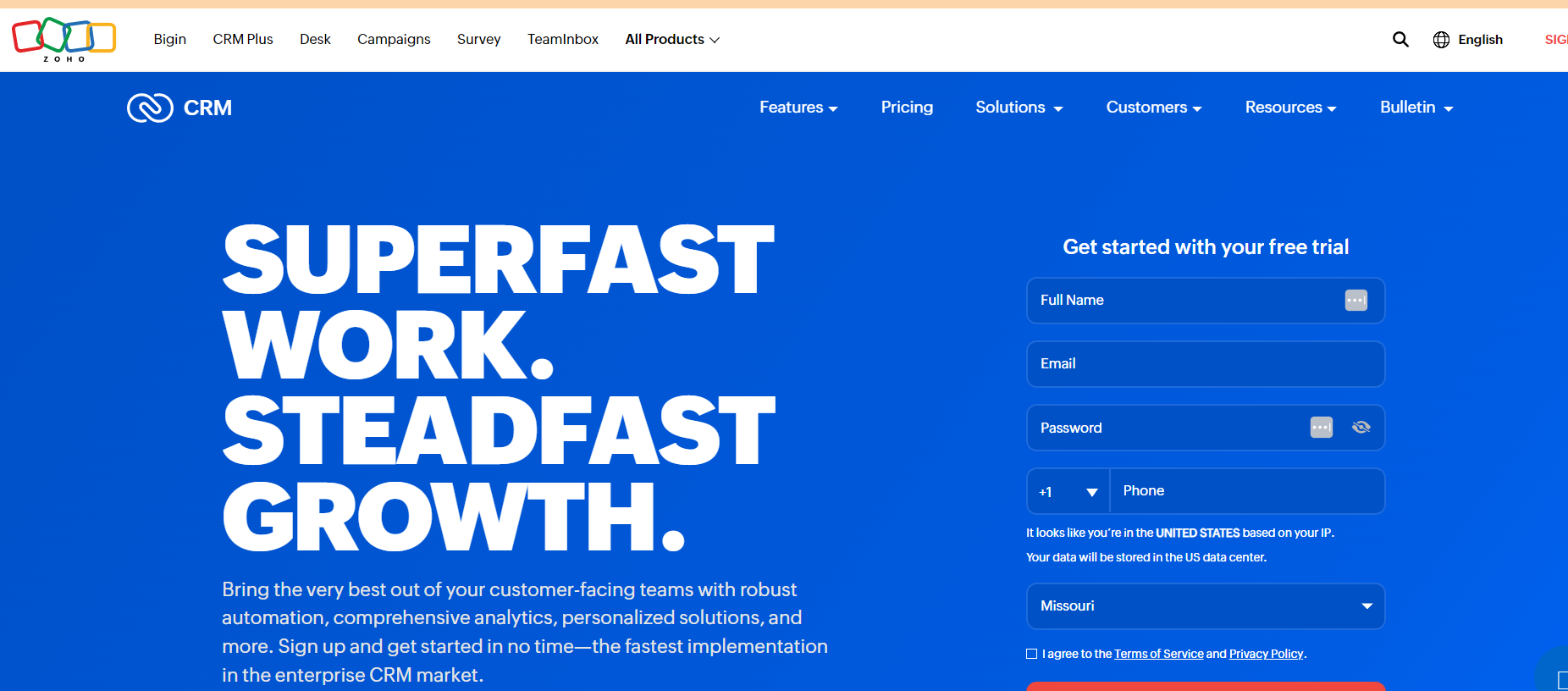 Zoho CRM is a cloud-based CRM tool that can help real estate professionals automate their sales processes, streamline communication with clients, and track leads and deals.
Some features include:
Tracking contact information and history in a centralized database. 

Task and activity tracking and management.

Notes and tags for contact segmentation, identification, and better internal collaboration.

Contact Segmentation so you can segment your contacts into different groups based on criteria like industry, location, lead source, or custom fields.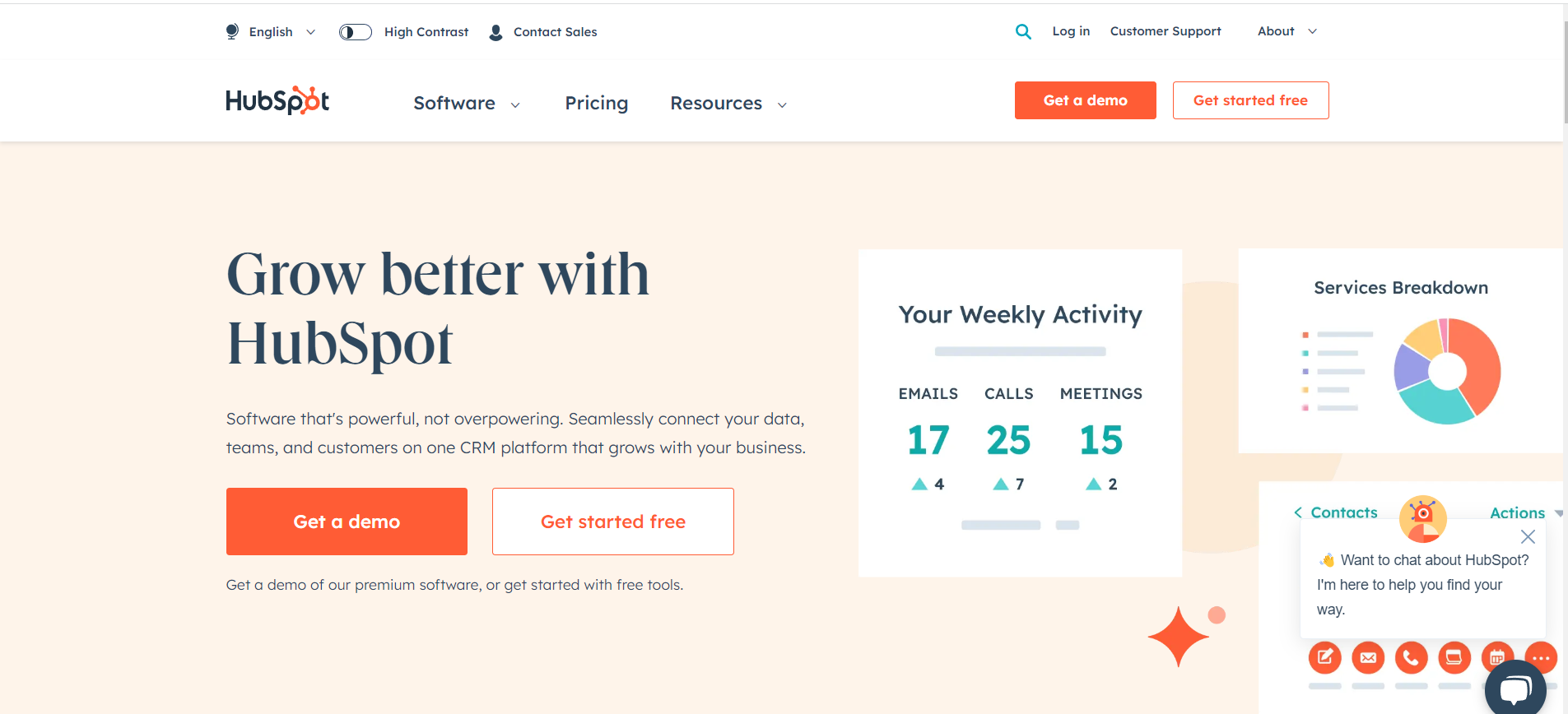 HubSpot is an all-in-one marketing and CRM tool that can help real estate professionals manage their contacts, track interactions, and create personalized email campaigns.
Some specific features HubSpot offers include:
Automation features, such as workflows and lead nurturing campaigns, which can help you automate repetitive tasks and engage with contacts based on their behavior and preferences.

Analytics and reporting to track contact-related metrics, such as lead conversion rates, email engagement, and website interactions.

A record of all communication history with each contact, including emails, calls, meetings, and notes.

Task management tools that enable you to create and assign tasks related to your contacts.

The ability to create customized lead capture forms and landing pages to gather contact information from potential clients.

Email marketing tools so you can create and send personalized emails to your contacts.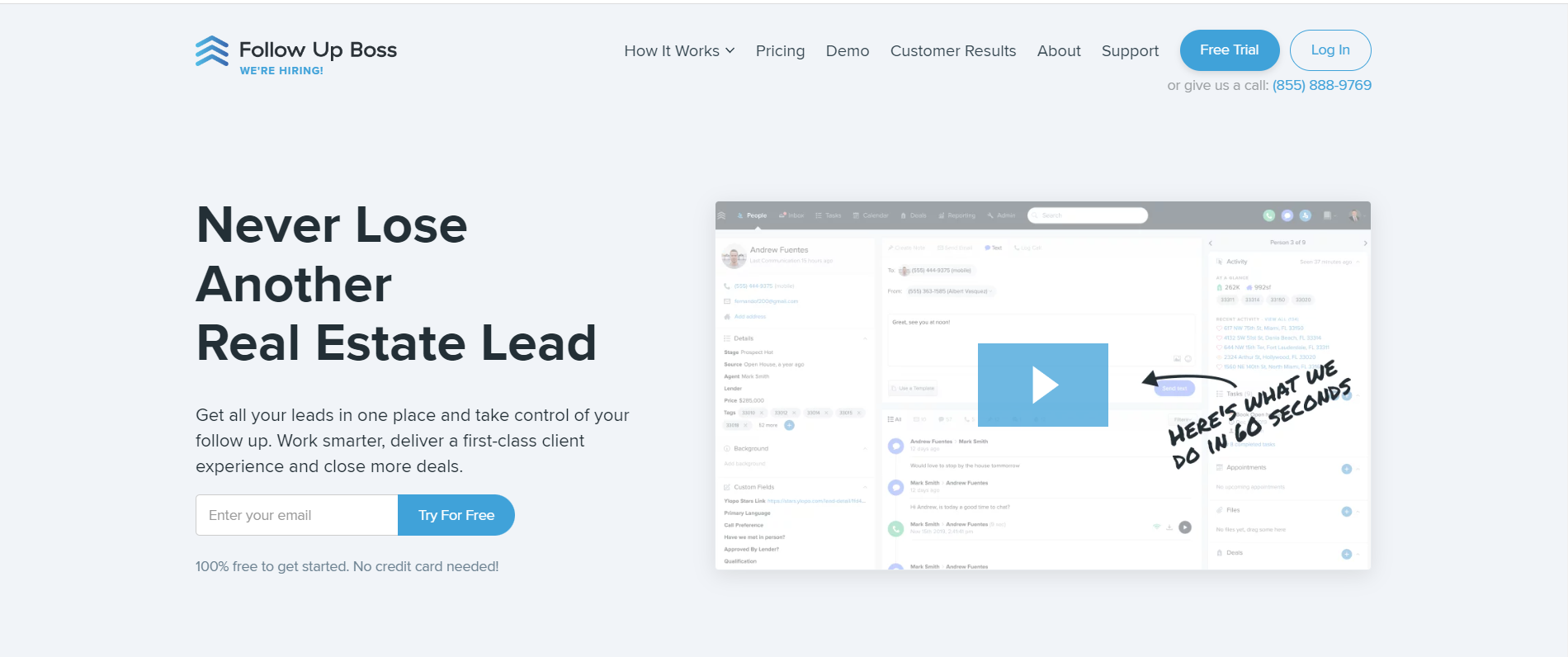 Follow Up Boss is a CRM tool specifically designed for real estate professionals and includes features like lead capture, automated follow-up, and integrations with popular real estate tools like Zillow and Trulia.
Some other features of Follow Up Boss include:
A centralized database for real estate professionals to track all the details and history of their contacts.

Automated lead routing and distribution among team members. Users can set up rules to assign leads to specific agents based on criteria like location, property type, or lead source.

Various communication channels to engage with leads and contacts. You can send emails, make phone calls, and send SMS/text messages directly from the platform.

Customizable lead capture forms and landing pages that users can embed on their website or share on social media.

Task and follow-up reminders.

Allows users to create automated drip email campaigns to nurture leads over time.
When choosing a contact management tool, it's important to consider factors like ease of use, integration with other tools, and cost. Ultimately, the tool that's right for you will depend on your specific needs and preferences.
In conclusion, contact management tools can be a powerful tool for real estate professionals looking to cultivate and maintain relationships with past clients. By keeping detailed records, regular follow-up, personalized communication, celebrating milestones, and providing valuable resources, agents can build lasting relationships that lead to repeat business and valuable referrals. With the help of contact management tools, real estate professionals can streamline their relationship-building efforts and grow their business over time.