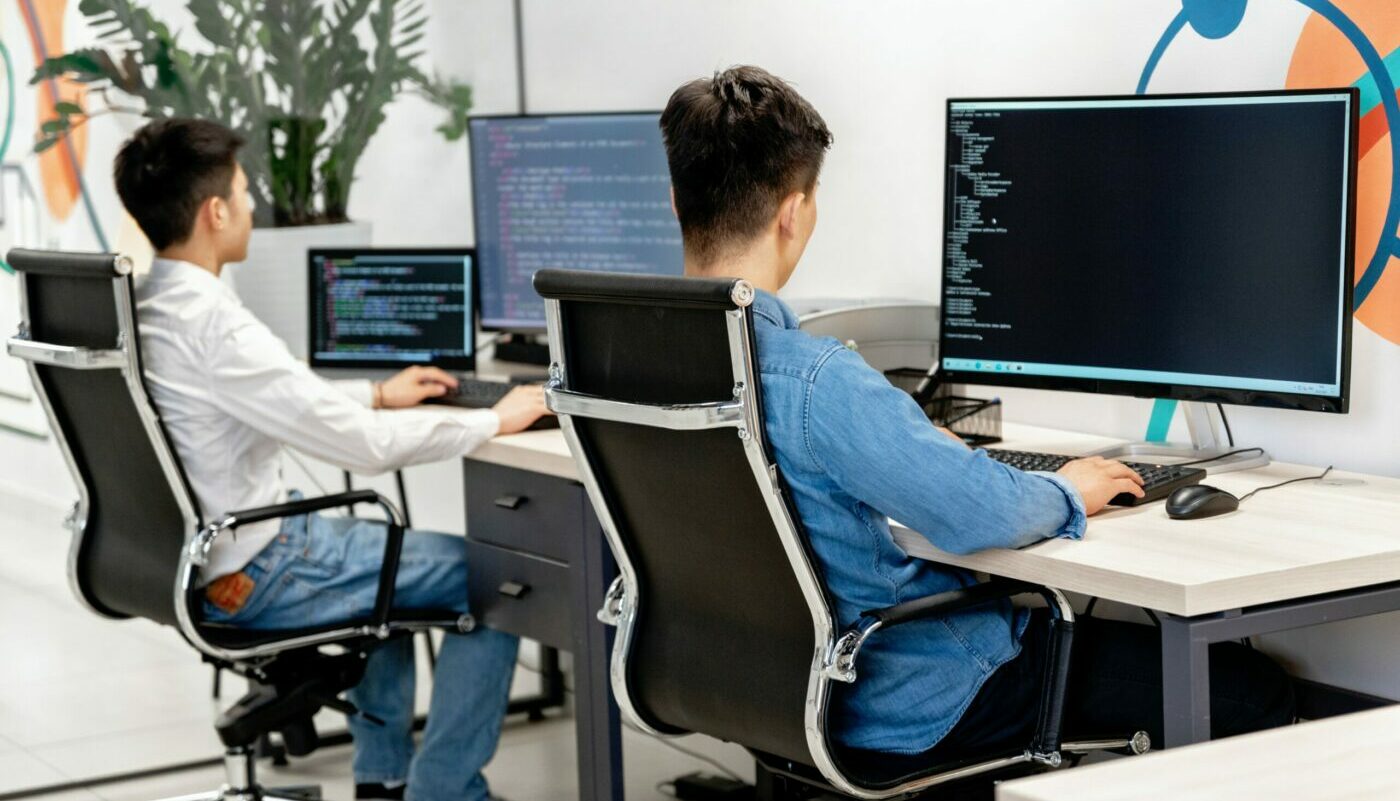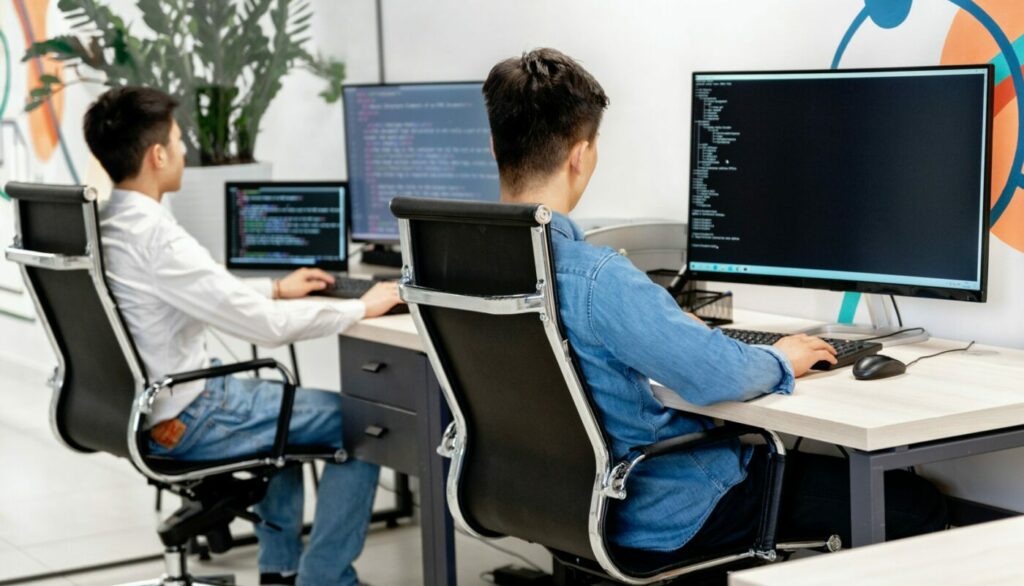 What CRM trends do you think will take over in 2023?
It's no surprise that CRM trends are evolving to meet the ever-changing needs of customers and businesses alike. Perhaps the most impactful will be a shift to a customer-first relationship management model or AI playing a more significant role in streamlining processes, and helping teams save time and resources.
And those are just the tip of the iceberg. We've gathered some of the biggest CRM trends going into 2023 that we think you should keep an eye on. Read on to learn more about what trends are on the horizon and what they can do for your business.
Top 10 CRM Trends for 2023
1. AI Will Increase CRM Sophistication
AI has already made a big splash in the CRM world. Brace yourself to see more use cases that will increase CRM sophistication by leaps and bounds in the coming years. This technology is already being used to automate repetitive tasks, personalize customer interactions, and analyze customer data.
In the future, AI—through predictive analytics—will be able to predict customer behavior by identifying patterns in customer interactions. NLP (Natural Language Processing) will allow businesses to parse customer voice inquiries and suggest solutions automatically. 
Soon, AI will empower CRMs and businesses to become much more adept at understanding customer sentiments and providing recommendations. The result will be a more sophisticated and effective CRM system that you can leverage to improve sales and conversions and create long-term customer loyalty.
2. Voice Technology Integration
There are over one billion voice-assistant-equipped mobile phones worldwide, and the advent of AI and NLP makes it possible for CRMs to leverage this technology. This trend will continue growing in popularity as more and more CRMs add this as a feature and more companies adopt this technology.
You can use voice technology to automate some of your customer service processes. For example, allow users to place orders or submit queries by speaking to a virtual assistant using voice recognition and NLP. This saves you and your customers a lot of time.
You can also use it to gather information about what your customers search for using their voice-assisted mobile phones. You can then use the information to improve your marketing and sales strategies.
3. Mobile CRMs
Between 2022 and 2023, the mobile CRM market size increased from 23.48 billion dollars to 26.64 billion dollars. This growth is driven by the need for salespersons and business owners to have unrestricted access to customer data on their CRM, regardless of where they are or the devices they are using.
With mobile CRMs, business owners and salespersons can have real-time access to customer data anywhere and anytime, as well as the ability to respond quickly to customer requests and inquiries. This, in turn, improves customer satisfaction and the productivity of your sales team.
Contacts+ can function as your mobile CRM. With it, you can access all contact information anywhere, anytime—and quickly get in touch with your network. A mobile CRM enables you to adapt quickly to modern working methods, remain competitive, and keep track of all your contacts in a centralized location.
4. Personal Relationship Management
Traditionally, business owners use CRMs to manage customer relationships—primarily used by sales and marketing teams. However, with the rise of social media, personal branding, and networking, there is a growing trend of using CRM systems for personal relationship management.
CRM systems now have features that can help you manage your personal and business relationships. You can track important dates and stay in touch with your network. You also get insights on improving your relationships and follow-ups with customers, clients, prospects, friends, and acquaintances.
5. Accessibility and Inclusivity
Many CRMs cater to a general audience and often leave out specific niches and needs. 25% of small business owners say most features of generalized CRMs are unnecessary. As a result, they are willing to switch to other tools if they cater to their niche-specific needs.
With more and more CRM software making its way into the market, individuals and businesses can look forward to getting a CRM tailored to their specific needs and providing them with the tools they need to manage their customer data effectively.
As more businesses adopt CRMs that cater to their unique needs, we can expect to see better customer service and more efficient customer relationship management overall. This trend is positive for both businesses and customers alike, and we can expect it to continue to grow in the coming years
6. Flexibility
In the past, CRMs were limited mainly to storing data within their systems. However, today's CRMs are increasingly incorporating social media and other online platforms into their systems. This allows users to pull their contacts from a variety of sources into one central location.
You should expect to see CRMs sporting features that allow you to pull contacts from other sources and locations, like Contacts+ Connector for Chrome. With the Connector extension, you can add contacts directly to your Contacts+ address book from social platforms in a few clicks.
This trend is particularly beneficial for sales and marketing teams, who often need to contact individuals across multiple channels. By consolidating all contacts into one place, they can save time and stay organized more efficiently. Individuals can also use this to build, grow, and manage their network.
7. Increased Automation
As the world becomes increasingly digital, businesses are turning to automation to help streamline their processes. CRM systems are no exception – in fact, they're one of the areas where automation can have the biggest impact. With CRM automation, you can increase the efficiency and productivity of your sales and marketing teams, reduce costs, and improve customer satisfaction.
How? By leveraging automation to take care of repetitive CRM tasks. Instead of manual data entry, automate the process by populating fields in your CRM with data from other sources (such as email marketing or contact forms).
You can also automate lead generation and follow-up tasks. Lead generation automation can help you identify and qualify potential leads using lead scoring. Automating follow-up tasks means you get auto-reminders on staying in touch with your contacts regularly. These save you a lot of time and hassle.
8. Teams Alignment
To be successful, teams need to collaborate effectively and work together to achieve the company's goals and objectives. This means that each team member understands the company's vision and mission as well as specific team goals and objectives. Also, team members should be aware of their roles in the team.
Aligned teams go on to achieve up to 200% business revenue increase. As businesses rely more on CRM systems to manage customer data and improve customer communication, CRMs now aid team alignment. There are CRM features that allow team members, whether on the sales or marketing team, to collaborate without barriers on how to drive sales and conversions with customer data.
With the Contacts+ app, you can share your contacts' information with team members using the team's shared address book. That way, you can share only the prospects that matter to the business with your team. Not only do you share your contacts, but you can also add context to shared contacts with notes to equip your team with the context they need to move the prospect forward.
9. Expansion into New Markets
In a Software Advice survey of over 5000 small business owners, four markets—real estate, distribution, insurance, and consulting makeup 51% of businesses that use a CRM. This is beginning to change as more industries are warming up to the realization that they also need a CRM to manage customer data and relationships.
Other industries make up about 32% of CRM buyers, while manufacturing, mortgage, and software/IT make up 6%, 5%, and 5%, respectively. As businesses also look to expand into new markets, it is only logical to adopt a CRM solution that can scale with their needs.
10. Customer-First Relationship Management Model
Businesses used to view customers as just that, customers. Customers are much more important to your business's success because, without customers, there are no sales and revenue to measure.
Unsurprisingly, CRMs are now moving to the customer-first relationship management model. In this Forbes article, we learn that businesses focusing on improving their customer experience can make 5-8% more revenue than other businesses in the same industry.
There is a move towards more personalization and customization to create better customer experiences. This trend will only continue as businesses strive to meet the ever-changing needs of their customers.
These are some of the fastest-growing CRM trends that businesses should pay attention to in 2023. It is important to stay ahead of the curve and understand the emerging trends in CRM for 2023, so you can harness them for your business. From automation to team alignment and flexibility, start implementing these to be one step ahead in improving your business's customer experiences.