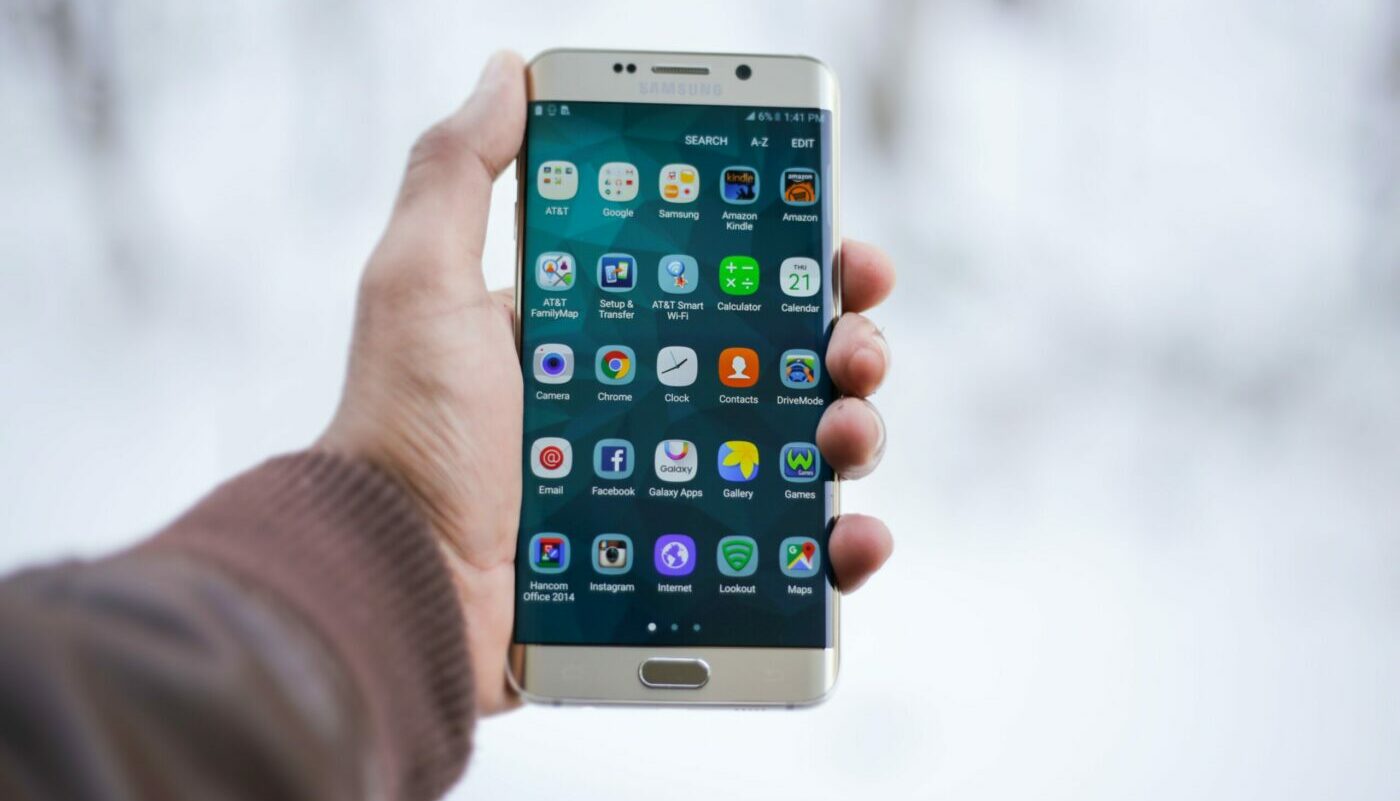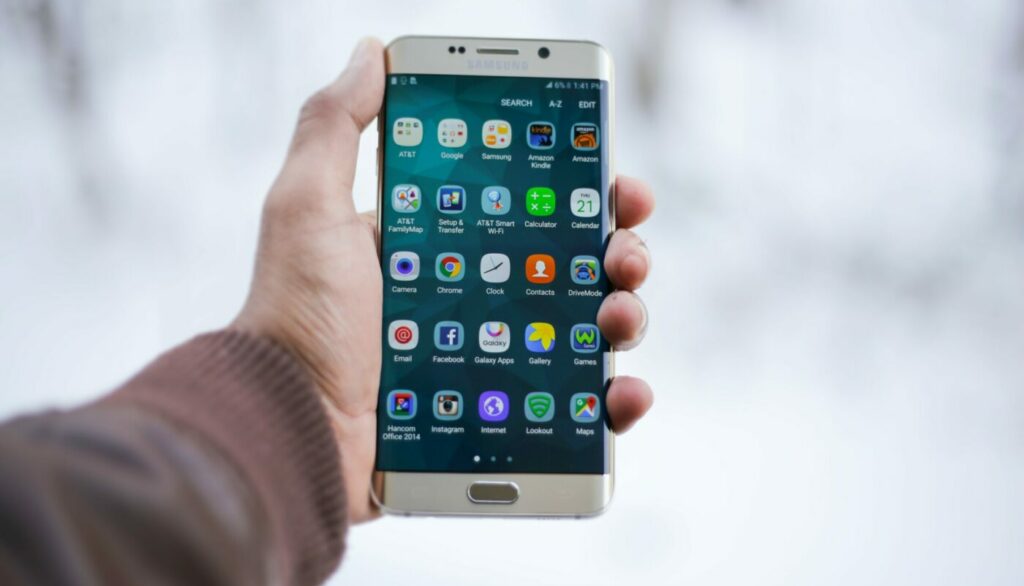 So you're ready to pick out (or upgrade) your customer relationship management software. As you may already know, there are just about as many CRMs as there are stars in the sky — which is good news for you. Do you need a massive enterprise solution custom-programmed to integrate with 100 other apps across your business? Do you need a CRM that's designed uniquely for your industry? Or do you just need something simple and inexpensive that you can use to organize your contacts that doesn't require much technical expertise to get up and running quickly?
If you're just starting your research into CRM apps and contact management solutions, we've got you. We've rounded up a useful list of qualities shared by all the top CRM solutions —  along with questions you can ask yourself or your team to determine if a CRM is right for you. 
Mobile Compatibility
You never know when you'll need to access your contact management system, but one thing is for sure: nowadays, it's essential that your CRM has mobile compatibility. If you regularly meet contacts at trade shows, networking events, or anywhere else out in the world, you'll need a quick and effortless way to add or update contact information on your phone.
Beyond storing contact data, however, a mobile CRM tool has advanced features like the ability to track your leads in the sales pipeline, read notes about deals from your team members, and categorize leads all on the go.
Cross-Platform Syncing
It's common for contact information to change frequently these days, whether due to a change in job, a new email service, or relocation. You can't expect to manually update your contacts across all platforms — especially when they number in the hundreds or thousands. With a CRM with two-way syncing and cross-platform syncing, any manual changes you make apply to all accounts.
With Contacts+, you can connect multiple accounts for a truly unified address book. This keeps your contact info up-to-date and ensures automatic syncing, so you don't have to think twice. 
Business Card Scanning
There's still something special about the tactile experience of giving and receiving business cards. They're not going away anytime soon. But the classic address book and rolodex have gone the way of the Dodo, meaning there's really no protocol for what to do with a business card nowadays. It's time-consuming to manually transfer info from a card into your digital contacts list and impossible if the card itself goes missing. 
Enter the business card scanner. Many CRM apps today, including Contacts+, have business card scanning capabilities, enabling you to capture contact info quickly, accurately, and on the spot, so you won't miss an opportunity due to a lost business card. And while you may be able to find a third-party business card scanning app that works with your CRM, why not simply opt for a CRM that has this feature baked in?
Automation
Automation can mean a ton of things depending on the kind of CRM you're using and what you're using it for. Regardless of the details, it's wise to pick a CRM that uses automation to deliver more value to its users. Here are some examples:
Automatic deduplication.

While some apps provide partially-

automated deduplication

, others will completely handle this for you — ensuring you're not spamming your contacts with multiple messages.
Automatic contact syncing.

We mentioned it above, but it bears repeating here. You don't want to have to manually sync contact information every time a contact changes their email address or switches jobs.

Automatic contact cleanup

. That's fancy-speak for notifying you when a contact (or multiple contacts) can't receive your messages or doesn't want to receive them anymore. And if someone unsubscribes, but you've forgotten to manually remove them from a list, they can flag you for spam — seriously damaging your reputation. With automatic flagging, you'll get a regular roundup of email addresses that aren't interested in communicating, so you can delete them without a hassle. Some apps, like Contacts+, will automatically

clean your data

for you, ensuring that every contact is up to date and you aren't using old email addresses to contact them. 
Segmenting and Categorizing Capabilities
Tags, notes, categories, lists. These are the bread and butter of contact management, but some CRM apps do it better than others. Find a CRM with the ability to tag, categorize, and otherwise organize your contacts by their stage in your sales process or customer journey. Use tags to indicate who prefers specific products, how and where they interacted with your brand, their purchase history, where they work, and more.
Email Signature Capture
It's easy to miss contact details shared in email signatures, from social profile links to phone numbers and websites. However, this is often a reliable source of up-to-date information on your contacts. The downside is that it can be tricky to move these contact details over to your CRM manually, but some CRMs have a solution called automatic email signature capture. It's exactly what it sounds like a process that grabs essential data from recent emails and adds them to your CRM or merges them with current contacts, ignoring spam, trash, and bulk emails to keep your contacts list clutter-free.
Integrations for Enhanced Functionality
It's tricky when your data, or your company's data, exists in silos. Information gets lost across different departments or teams, and often it's your customers who suffer as a result.
A good CRM will be able to communicate with your other software products — say, your project management tool, applicant tracking system, or social media management tool. This helps immensely to maintain a "single source of truth" across your entire company so everyone's seeing the same information. Some CRM tools even have some of this functionality built-in. For example, Contacts+ enables you to make a workspace where you can communicate and assign tasks to members of your sales and marketing teams.
There are our top seven qualities to look for in a CRM. And while many products offer all of these, it's important to consider what, specifically, is good for you and your company. Utilize free trials and demos of CRM apps and contacts apps to test them out and see what's best for you before committing to a specific platform. Good luck!