Back to Blog
Sync Your Business Cards to 500+ Apps with FullContact + Zapier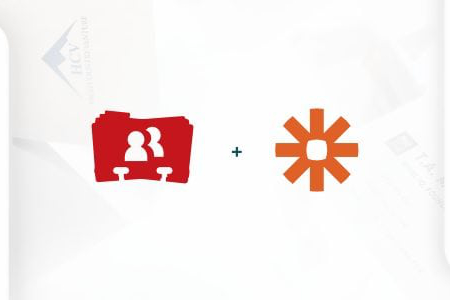 Imagine a house. Inside that house is a room. Inside that room is a desk. Inside that desk is a drawer. Inside that drawer is… a big stack of business cards.
Does that sound like you? In just about every customer visit we do, we're shown a stack of business cards that they "haven't gotten around to dealing with yet, but will someday…"
Well, today's your day.
Scan business cards with Zapier
You can now scan your business cards into the FullContact apps on iOS / Android, and sync them to 500+ business apps (like MailChimp, Salesforce, Google Apps & more) through our new integration with Zapier. No more manually typing them into all your business apps!
Just connect your FullContact account to Zapier, set up your zaps, and start scanning your business cards via the FullContact app.
FullContact ensures better business card scanning accuracy because real people transcribe your cards. Then we enrich them with photos, location, and social URLs we find from around the web. Give us a business card, and we'll give you back a full 360º view of your new contact.
FullContact Card Reader user? No setup required.
If you're a Card Reader user, you've known for a long time that you can send business cards to Zapier. But using the FullContact app offers a lot more: after you scan in a business card, we'll go out and find photos, social URLs (including LinkedIn), and more for each of those contacts. For those of you who have both apps installed on your phone, you can finally use one FullContact app for everything.
All your scanned business cards from Card Reader will automatically be available in the Business Cards section of the FullContact app. If you currently have FullContact zaps set up, they will automatically show up in the FullContact app. Your existing subscription and card packs will be supported.
Get started.
Zapier is a powerful tool for streamlining your business card workflow, and we're excited to finally offer it in our address book apps. If you haven't started using FullContact to enrich your business card contacts and keep track of them through the entirety of your relationship, download it today for iOS or Android.