Back to Blog
How Google Contacts Impacts Your Entire Business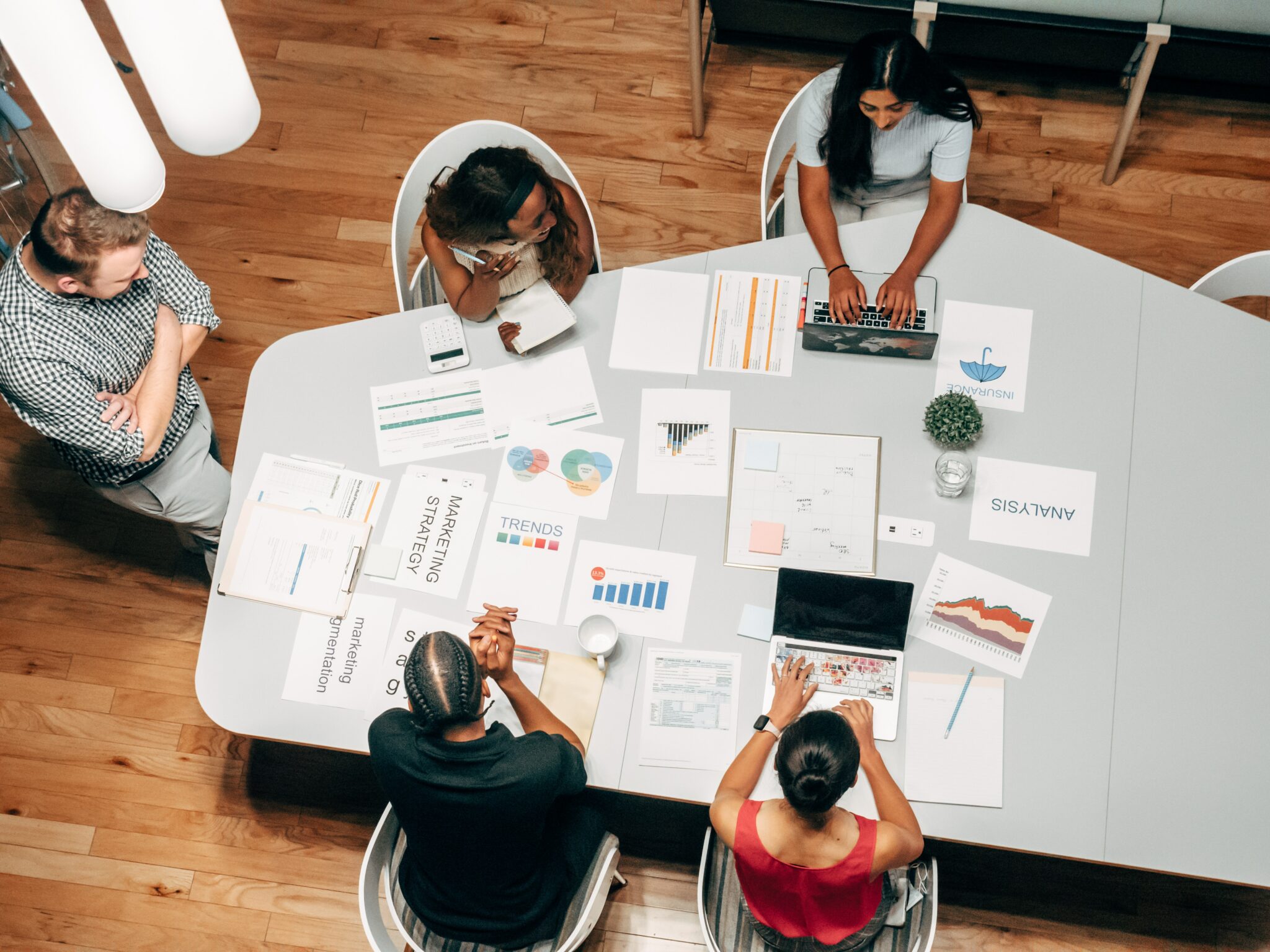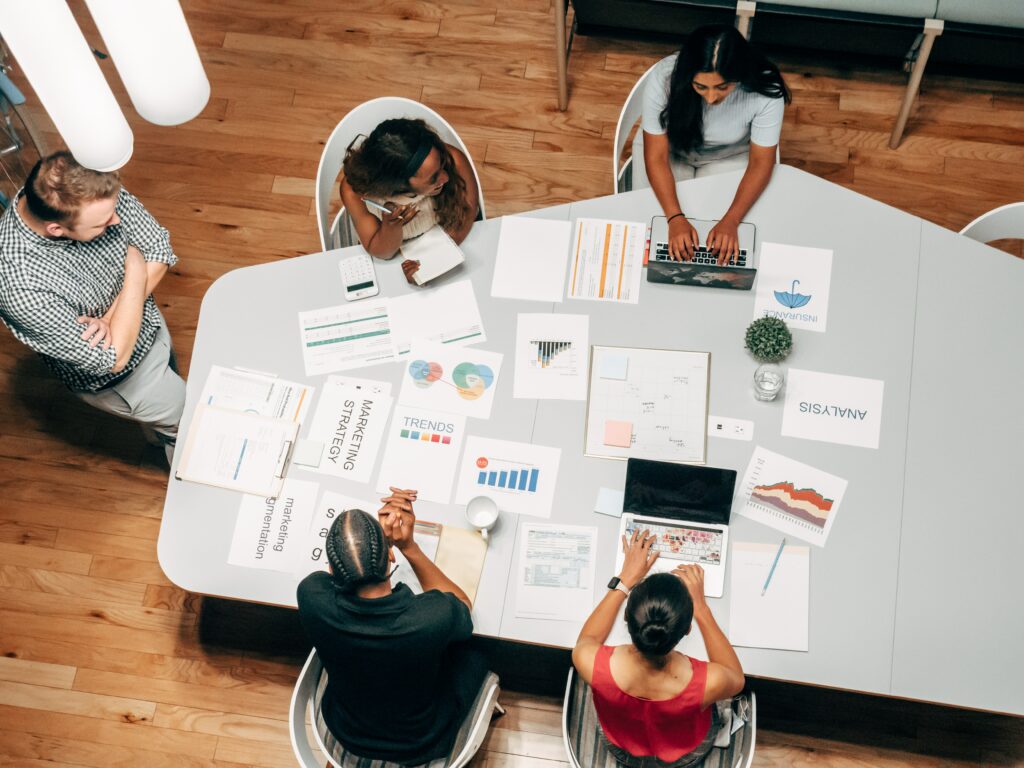 We've covered a lot of ground with Google Contacts. We've had a brief introduction to the tool and how to use it, as well as covered how to sync Google Contacts with other tools for maximum productivity. 
But when it comes to using a contact management tool like Google Contacts, it's crucial that it impacts your business in more than one way. As your business grows, the tools you're using need to be helpful for your other team members and departments in order to see extended value. Today, we'll examine how Google Contacts impacts your team and other departments of your growing organization. 
How to Use Google Contacts for Email Marketing
Email marketing is a part of your daily marketing efforts. How you reach your subscribers and with what content matters for increased engagement and conversions. 
Using a contact management tool can assist your email marketing efforts, as it can provide you with more insight into what your contacts are really like. By tracking your past interactions and information on your contacts, like occupation and region they live in, you can tailor your email marketing outreach to align with their needs. 
For those looking to use Google Contacts for email marketing, the platform offers features like:
Automated follow-ups

Segmentation tools

Contact list organization

Unsubscribe preferences 
These features make it easy to send out effective campaigns, and with its intuitive interface and straightforward design, managing contacts through Google Contacts can be quick and efficient.
While these features are available through Gmail, one thing you will not be able to access is email marketing metrics. That's why, while Google Contacts can assist your email marketing, we also recommend using an email marketing automation tool for optimal email success. 
You can use email marketing software alongside your contact management tool to help you personalize your outreach and track the success of your email marketing campaigns. 
How to Use Google Contacts for Customer Relationship Management (CRM)
You may be wondering how a contact management tool differs from a CRM, as both are focused on assisting with managing your important contacts. 
Google Contacts is considered a personal CRM. A personal CRM is optimal for managing personal contacts. However, it can manage business contacts as well. But, sharing your Google Contacts with other team members requires you to delegate access. 
With a marketing CRM, you're able to manage a larger list of contacts and grant access to whoever on your team needs it. Marketing CRMs can come with more built-in capabilities, as well, such as:
Automatic lead scoring and tagging

Automated email marketing campaigns

Behavior tracking and website engagement
Google Contacts allows users to store and track important customer data, such as contact details, communications history, and event attendance. This makes it easy for businesses to keep up with their customers and create meaningful relationships over time; however, pairing a personal CRM with a marketing CRM would provide more efficiencies for a team dynamic and allow you to take advantage of more capabilities that will move your leads through your inbound funnel. 
How to Use Google Contacts for Sales and Prospecting
Google Contacts also offers powerful tools for sales teams looking to find new prospects or nurture existing deals. The platform's contact list organization helps teams easily segment contacts into target markets, allowing them to identify ideal customers quickly and efficiently. Additionally, its integrated search capabilities help sales reps reach out to the right contacts at the right time, which can help them close deals faster.
Not to sound like a broken record, but to maximize these efforts, it's wise to use Google Contacts in conjunction with another tool. You can only do so much with Google Contacts, and having a tool, like a CRM, that offers more capabilities that assist with sales and prospecting efforts, will ensure you're efforts are as successful as possible. 
Make sure you pair Google Contacts with a sales tool that offers:
Lead scoring and tagging

A marketing and sales dashboard for ultimate transparency

Behavior and email engagement tracking

Download/purchase history

Notes for more context on previous interactions and lead status 
Contacts+ Teams as an Alternative to Google Contacts
Google Contacts might be ideal for occasional use, but it is not designed to support everyday users who send out frequent campaigns. This can make managing and segmenting contacts a time-consuming task. Furthermore, if users want to utilize more advanced features like automated follow-ups or personalization options, they would need to look elsewhere.
For those looking for similar features as Google Contacts but with added team functionality, Contacts+ Teams is a great alternative. Contacts+ Teams make it easy for teams to collaborate on projects and manage contacts from one place, so effective contact management never suffers as your business grows.  
Here are some Contacts+ features that will benefit your entire business:
1. Collaborative Contact Organizing
Users can choose which contacts should be included in a shared address book. These contacts can be tagged, which helps label them for outreach purposes. 
2. Notes for More Context
With shared notes for each contact, teams can quickly get up to speed on the history and previous interactions.
3. Account Sync
Have contacts stored in multiple accounts? No need to share multiple files with your team in order to grant access to all your contacts. Contacts+ syncs across multiple accounts, so all your contacts are centralized and stored in one place. You'll only need to share your contacts once. 
4. Automated Scans
Contacts+ automatically scans your contact data to ensure every bit of information is up to date and no duplicates are detected. You and your team won't have to worry about manually updating contacts and wasting valuable time on address book maintenance. 
5. Complete the Contact
If you're unable to gather all the necessary information on your contacts, no worries. Contacts+ can take a single piece of information and complete the contact for you so you and your team can waste no time with your outreach efforts. 
6. Business Card Scanner
A lot of sales efforts require meetings out of the office or attending events and conferences. If you have some team members attending a conference and they gather business cards, you can use Contacts+'s business card scanner to quickly add these new contacts to your shared address book. 
7. Contacts+ Connector for Chrome
This Chrome extension lets users quickly add contacts from their social media accounts. If you or your team members are connected with someone via social media and would like to add them to your address book, it only takes a few seconds with this Contacts+ feature. 
Using Contacts+ Teams can help businesses streamline their contact management processes and maximize the effectiveness of their outreach efforts. With Contacts+, you can access powerful tools that make it easier than ever to build relationships with customers, find new prospects, collaborate with team members, and more.