Back to Blog
How Real Estate Investors Can Improve Their Customer Service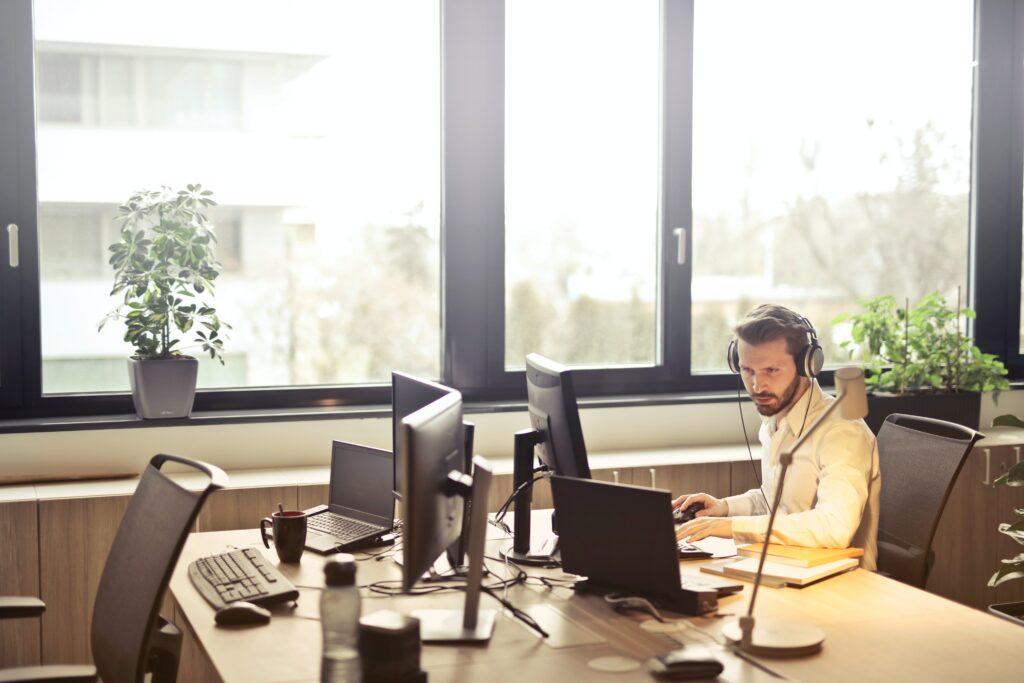 It's a domino effect: happy customers lead to more happy customers, increasing your business revenue and growth and making your business sustainable. This is typically true for any business, but for real estate investors, defining "customer" looks a little different. 
As a real estate investor, you likely have quite a few categories of customers to deal with. Unlike other businesses, including real estate agents, whose customers can be clearly defined, a real estate investor works with many different groups of people. Essentially, everyone you work with to bring an investment deal to completion is your customer, making your customer base broad and diverse.
Maintaining a respectable personal brand depends on keeping these different customers with different needs happy. And if you want deals to keep coming in and the profits to keep moving up, you need all the help you can get.
Keep reading for some crucial tips that will improve your customer service as a real estate investor.
5 Tips For Improving Your Customer Service
1. Use a Contact Mangement App
Real estate investors regularly interact with:
Contractors

Lenders

Real estate agents

Marketing vendors

Homeowners

Construction workers

 

Potential clients

Other real estate investors 
That's a lot of people to keep up with! You probably could use an assistant to help with contact management alone, but if you don't have the resources for that, you may find yourself using multiple devices with customer contacts, depending on where you are when you're interacting with any of your customer bases. Without good organization, it could quickly become messy.
A contact management app is an essential tool that will help lay the foundation for good customer service. Contacts+ lets you sync contacts across multiple devices and platforms in one centralized location. The auto-sync option automatically updates without leaving contact duplicates when you save on one device/platform. You can also access your contacts from any device for real-time communication.
2. Segment Your Audience/Client Base
As an investor, you deal with many people across different industries, and they each have different needs. To ensure you're reaching out to the right person, communicating with them accordingly, and keeping everything organized efficiently, you should segment your customers into groups.
The tag feature of Contacts+ lets you group your contacts using characteristics that are convenient for you. For example, as a real estate investor, you may group your contacts to reflect their purpose in an investment deal like lenders, contractors, etc.
You can get to important contacts within each group faster without scrolling through multiple contacts. This saves you loads of time you can spend on other areas of investment deals, ultimately improving your productivity.
3. Be Prepared to Educate
Your customers won't all be at the same level of awareness in their buying journey. An avid real estate investor may not need to be educated on what to expect when investing. On the other hand, a first-time homeowner who wants to sell their property may need to be educated on the critical steps for a successful home sale.
One way that Contacts+ makes this part of your job easy is with the notes feature. You can keep track of essential areas that need to be covered with each contact or take notes of what to discuss and pay attention to for future interactions.
When customers get proper support and know that they're not a burden to you, they'll be more than willing to work with you or refer investment deals your way in the future.
4. Know Your Numbers
An investment deal can be positively influenced by easily available facts and figures. Before reaching out to customers, especially other real estate investors, contractors, lenders, and potential clients, research the information they would be interested in, and put your figures together.
You can note your findings using the notes feature so that you are prepared well ahead of the discussion. You can also integrate Contacts+ with email marketing software, like Benchmark Email, and send automated messages with this key information to your clients before a meeting or at certain milestones.
It is a great way to build trust and credibility, which will most likely make your clients choose to work with you again in the future.
5. Throw in Incentives
75% of consumers are likely to make repeat purchases when they get an incentive from a business. As a real estate investor, you may not have products that people need to buy daily, unlike eCommerce stores, but incentives can help improve customer service and satisfaction with the people you work with.
After completing an investment project, a well-thought-out dinner with your contractor may be why he decides to work with you again on another project. It's certainly not about the gesture alone but the feeling of being appreciated after job completion. Although not everyone will be receptive to incentives and dinners, by getting to know your customers, you'll get a sense of what they would appreciate.
Implement these tips to improve customer satisfaction, enjoy customer retention, and increase business revenue, amongst other benefits. 
Working with a diverse group of potential clients and customers can be challenging, and exemplary organizational skills are needed to ensure success. Contacts+ can make it easier for you to keep your communications running smoothly, giving you more time to focus on other aspects of your business.